A child's formal learning begins in kindergarten, but preparation for school and learning starts much earlier. Teachers' report that their primary concerns about children's readiness for school center around social behaviors and skills such as being able to articulate wants and thoughts, not disrupting the class, following directions, problem solving, completing tasks, along with taking turns and sharing.
Along with literacy and math, social and emotional education is falling to parents more than ever before. According to a survey of parents of 2 – 6 year olds, PBS KIDS found 86 percent of parents believe they have the most influence in preparing children for kindergarten.
According to the 2011 Bureau of Labor Statistics, both parents are working outside the home in nearly 60 percent of households, and in today's multimedia world parents need quick and easy resources. According to the survey, parents rely on a variety of tools, including parenting books/magazines (47%), PBS KIDS (46%), online parenting sites (46%), and other moms/parents (45%), to give them guidance on preparing their children for school.
PBS KIDS has developed five simple tips, adapted from the new series DANIEL TIGER'S NEIGHBORHOOD which launched earlier this month, to help parents support their children's social-emotional development, and to give kids practical strategies for dealing with various emotions:
Tip #1: When your child is disappointed about something, help him/her find something positive about the situation to focus on instead.
Tip #2: When your child gets angry, encourage him/her to take a deep breath and count to four.
Tip #3: Encourage your child to keep trying when he/she is struggling with a challenging task.
Tip #4: When your child is feeling apprehensive about a new experience – like going to the doctor or starting school – talk to him/her about what to expect beforehand.
Tip #5: Teach your child patience by coming up with activities to do while you're waiting, like singing a song or playing a quiet game.
For parents encouraging social and emotional skills, Daniel Tiger's Neighborhood is a new learning tool and resource. The new series is inspired by the groundbreaking PBS series Mister Rogers' Neighborhood. Years ago, Fred Rogers pioneered a social-emotional curriculum with Mister Rogers' Neighborhood, and now research has confirmed what Fred knew all along – social-emotional skills are vital for success in school and in life. Daniel Tiger's Neighborhood brings Fred Rogers' landmark curriculum to a new generation of kids to help support this critical learning.
Connect with Daniel Tiger's Neighborhood:
Courtesy of PBS Kids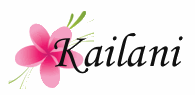 My kids' school is currently promoting an Energy Efficiency program where they're teaching the kids how to save energy at home. With that extra money that's being saved families can take a much needed vacation or put it away for something they want later on. My kids are definitely on-board and have been turning off the lights, using less hot water, and turning off the television when they're done.
But it doesn't stop there. Here are some easy ways for your family to save money on your electric bill now.
Install a programmable thermostat to keep your house comfortably warm in the winter and comfortably cool in the summer.
Use energy efficient light bulbs with the ENERGY STAR® label.
Air dry dishes instead of using your dishwasher's drying cycle.
Turn off your computer and monitor when not in use.
Plug home electronics, such as TVs and DVD players, into power strips; turn the power strips off when the equipment is not in use (TVs and DVDs in standby mode still use several watts of power).
Lower the thermostat on your hot water heater to 120°F.
Take short showers instead of baths.
Wash only full loads of dishes and clothes.
Caulk, seal, and weather strip all seams, cracks, and openings to the outside.
Look for the ENERGY STAR® label on home appliances and products. ENERGY STAR® products meet strict efficiency guidelines set by the U.S. Department of Energy and the Environmental Protection Agency.
Information courtesy of the Dept. of Energy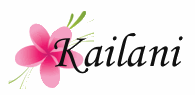 Sign Language For Babies is a cool new way of teaching your pre-verbal child how to communicate. It is easy to teach and a lot of fun to do. To make a start, all you need to do is learn some basic signs and practice, practice, practice. Here are some dos and don'ts for baby sign language beginners…
DOs
Do start off with signs you and your baby can practice every day. Signs like Mommy, Daddy and Milk are great for beginners. You will need to make signing a natural part of your interaction with your baby, so finding signs you can incorporate into all your usual activities works really well.
Do sign when your baby is alert, using something which is exciting to her, such as Milk or Mommy.
Do practice as often as you can. Once you have learned a sign, you should make this sign every time you say the word or do the action with your baby. It is important to say the word clearly, with good eye contact, while pointing to the thing or person you are describing. Be consistent.
Do use Baby Sign Language when you're shopping, playing, feeding and reading with your baby. Be creative and make it fun.
Do be patient with yourself and with your baby. If you forget to sign for a day it's fine to start again the next day. Give yourself and baby plenty of time. Signing is worth it.
Do encourage all of your baby's efforts. Don't worry if your baby hasn't got a sign quite 'right'. Give plenty of praise, attention and eye-contact to show her you are impressed with her efforts. When you and baby are ready you can move on to another group of signs. Encourage all the way.
DON'Ts
Don't forget to learn the signs yourself first. It's a good idea to practice a few times before signing to your baby. That way you will feel more confident. Go to a Baby Signing class or look up some online resources to help you.
Don't use too many signs to begin with. Limit yourself to four or five signs – you can add more when you and your baby are more confident.
Don't forget the importance of repetition. It's important to make the sign and say the word every time you do an action or use an object. Babies learn through repetition and it can take about two months of exposure to a sign for babies over six months to learn the sign and be ready to use it themselves.
Don't be too results-focused. Teaching baby sign language is about having fun and learning about each other. The attention and bonding you share with your baby while you are signing is as important as signing itself.
Don't expect too much too soon. Have fun and enjoy signing, making it a part of your day. Remember, it can take at least two months of exposure to, and repetition of, a sign for a baby to learn it properly.
Information courtesy of Baby Sign Language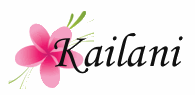 One of the most common comments I get from those who have recently purchased an iPad is regarding the overwhelming amount of apps available to the public. With thousands and thousands of apps out there, where do you start? Thanks to Goby.com, here is a great list to get you started:
ClickySticky – Kids will have a blast with this fun new animated sticker book app. They can interact with fun characters while learning about fish, airplanes and many animals. Each sticker character can be scaled, rotated and dragged onto different imaginary scenes.
Goby.com – This location-aware activity search engine uncovers activities and events in every location across the U.S. from thousands of sources across the web, and sorts them by location and type of activity. Whether you're looking for playgrounds, museum exhibits, plays, beaches or other kid-friendly activities, parents can easily search its database of more than 350 categories with more than two million things to do in just three taps.
Magic Piano – Play timeless pieces on spiral and circular keyboards, or follow beams of light – mastery requires only imagination. Play alone or travel through a warp hole and play Piano Roulette with other performers across the world. Magic Piano is fun for kids and adults alike.
Tales2Go – Entertain your kids and spark their imaginations by listening to great stories from leading narrators and storytellers while taking a family road trip, during the journey to school or soccer or soccer practice, or simply during quiet time at home. Tales2Go is story time, anytime.
Paperless – A great app for parents that helps them stay on top of the to-dos, Paperless lets parents make lists of anything and everything under the sun. Jot down grocery lists, write an outline of a story, prepare notes for a presentation, make a list of gift ideas, plan a vacation…the list goes on and on.
BrainPOP – Learn something different each day with the BrainPOP Featured Movie app. It delivers educational, animated movies every day, with content relevant to significant historical and current events. After watching the Featured Movie, students can test their new knowledge with the accompanying interactive quiz.
Food Additives – A great way to stay on top of what your kids should and shouldn't be eating, this app offers information about over 450 food additives that could be potentially dangerous or unsafe to your health.
Alphabet Fun – This app makes learning the A-B-Cs a visual and interactive game. Alphabet Fun makes the most of Multi-Touch technology on iPad to teach kids letters, numbers, and colors. They'll swipe through colorful images and easy-to-read text, trace over letters with their fingers, and even write entire words.
Kid Art – Kids can create colorful pictures on the iPad screen using a variety of backgrounds, stickers, stamps and drawing tools. Once completed, they can save their masterpieces and eventually build out an entire gallery.
Kids Eat For – This app helps parents find local restaurants that offer specials on kids meals, whether they are traveling or looking for something new in their own neighborhood.
Information courtesy of Goby.com