Whenever I'm out in the sun I always make sure I have my sunglasses with me. However, it never occurred to me to bring along my kids' sunglasses as well.
Research shows that more than 40 percent of parents don't proactively ensure their children wear UV protective sunglasses – the most effective tool for blocking damaging UVA and UVB rays. This is extremely dangerous for kids, especially those under ten, who are at higher risk of UV damage than adults.

The Vision Council
The Vision Council is a nonprofit trade association representing the manufacturers and suppliers of the optical industry. Their member companies manufacture and/or distribute everything from eyeglass lenses and frames to sunglasses to eyeglass cases and accessories. An important part of their work is educating adults and children about vision health and eye safety.
The Vision Council recently hosted a webinar featuring two eye experts:
Dr. Dora Adamopoulos, an optometrist in Alexandria, Va., and mother of two. She is also a member of the Better Vision Institute, the medical advisory arm to The Vision Council.
Jamie Shyer, a chairman to The Vision Council and COO of his family-owned fashion eyeglass frame supplier, Zyloware Eyewear. He lives in Connecticut with his wife, two kids and five dogs.
According to Dr. Adamopoulos, children receive three times the annual sun exposure of adults. Their immature lens makes them especially susceptible to UV-related damage and UV exposure at any age can cause both short and long term vision problems – many of which can't be reversed. Even a small amount of unprotected exposure is dangerous. UV exposure adds up over time and can lead to serious health problems as you and your children age. That's why it's increasingly important to have sunglasses handy at all times.
Mr. Shyer gave advice on how to choose the right sunglasses for your family:
For the beach or pool friendly family, consider polarized lenses. They work exceptionally well at filtering out reflected glare from shiny surfaces like water and pavement. Polarized lenses also improve contrast and visibility so you don't feel like you need to squint.
For the sports pla

yers and enthusiasts, you should look into impact-resistant lenses. These lenses are designed to handle high-impact, like baseballs, lacrosse balls, Frisbees, or any other projectile. Most of these lenses are made from high performance materials like polycarbonate, polyurethane or Trivex.

For parents always on the go, consider anti-reflective lenses that provide extra protection in difficult lighting situations. These can be especially helpful on the road and during sunrise and sunset.

When choosing sunglasses, it's always best to buy from a reputable retailer. Look for shades that meet criteria set by the American National Standards Institute, or ANSI for short. Some glasses will have an ANSI label directly on the lens while others will include the ANSI label on a tag, box or in a warranty.
Consider a lens color that improves clarity and reduces glare. For example, brown/ amber/ copper lenses are tints that reduce glare and improve contrast and visibility. These are great for golfing, water and snow sports. Retailers can help you determine which tint or color will meet your specific needs.
However, we all know how difficult it is to get kids to wear something they don't want to. Here are some tips to help your child want to wear their sunglasses:
As parents, we always have to be creative. If your kids like stickers, you might try letting them put two to three stickers on glasses to give them some independence. Limit sticker use to the frames so that you don't cover any lines of sight.
For little ones, buy an inexpensive pair of sunglasses and outfit their favorite stuffed animals in them. When their favorite friends are being sunwise, they will be too.
You should also try wearing your sunglasses every time you have the opportunity. Not only is it a healthy habit to get into – it will also reinforce this behavior in your children.
One of the most important things to consider when purchasing sunglasses is comfort; not because comfort is more important than health but because sunglasses won't get worn if they aren't comfortable and use is our top priority.
So the next time you're outdoors, don't forget to bring along sunglasses for yourself as well as your kids! And stop by The Vision Council's website www.missingsunglasses.com for more useful information about sunglasses, lenses, tints and frames.
Information courtesy of The Vision Council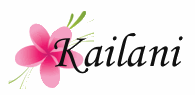 Sign Language For Babies is a cool new way of teaching your pre-verbal child how to communicate. It is easy to teach and a lot of fun to do. To make a start, all you need to do is learn some basic signs and practice, practice, practice. Here are some dos and don'ts for baby sign language beginners…
DOs
Do start off with signs you and your baby can practice every day. Signs like Mommy, Daddy and Milk are great for beginners. You will need to make signing a natural part of your interaction with your baby, so finding signs you can incorporate into all your usual activities works really well.
Do sign when your baby is alert, using something which is exciting to her, such as Milk or Mommy.
Do practice as often as you can. Once you have learned a sign, you should make this sign every time you say the word or do the action with your baby. It is important to say the word clearly, with good eye contact, while pointing to the thing or person you are describing. Be consistent.
Do use Baby Sign Language when you're shopping, playing, feeding and reading with your baby. Be creative and make it fun.
Do be patient with yourself and with your baby. If you forget to sign for a day it's fine to start again the next day. Give yourself and baby plenty of time. Signing is worth it.
Do encourage all of your baby's efforts. Don't worry if your baby hasn't got a sign quite 'right'. Give plenty of praise, attention and eye-contact to show her you are impressed with her efforts. When you and baby are ready you can move on to another group of signs. Encourage all the way.
DON'Ts
Don't forget to learn the signs yourself first. It's a good idea to practice a few times before signing to your baby. That way you will feel more confident. Go to a Baby Signing class or look up some online resources to help you.
Don't use too many signs to begin with. Limit yourself to four or five signs – you can add more when you and your baby are more confident.
Don't forget the importance of repetition. It's important to make the sign and say the word every time you do an action or use an object. Babies learn through repetition and it can take about two months of exposure to a sign for babies over six months to learn the sign and be ready to use it themselves.
Don't be too results-focused. Teaching baby sign language is about having fun and learning about each other. The attention and bonding you share with your baby while you are signing is as important as signing itself.
Don't expect too much too soon. Have fun and enjoy signing, making it a part of your day. Remember, it can take at least two months of exposure to, and repetition of, a sign for a baby to learn it properly.
Information courtesy of Baby Sign Language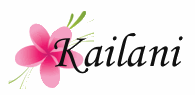 Britax Child Safety, Inc. announced that it is conducting a safety recall on its CHAPERONEâ"¢ Infant Car Seat. The recall includes CHAPERONE Infant Car Seats with Model Numbers of E9L95P2, E9L95P3, E9L95P5, E9L69N9, (Sold in the US) E9L69P2, E9L69P3, and E9L69P5 (Sold in Canada) Â manufactured between April 2009 and May 2010.
Britax Child Safety, Inc. recently determined that the chest clip supplied with the CHAPERONE Infant Car Seat was incorrectly produced by the manufacturer which resulted in a more brittle chest clip than was intended. As a result, the chest clip which positions the harness straps across the infant's shoulders may break when the chest clip is engaged as the infant is secured into the infant car seat. The sharp edges of the broken chest clip create a risk of a skin laceration and the fractured components of the chest clip may present a small parts/choking hazard.
To address this issue, BRITAX will provide a free remedy kit that contains a replacement chest clip. An instruction sheet in the remedy kit will provide specific instructions and visuals to aid in installing the replacement chest clip.
All CHAPERONE Infant Car Seat owners should confirm whether their CHAPERONE Infant Car Seat is affected by verifying the car seat model numbers and manufacturing dates: E9L95P2, E9L95P3, E9L95P5, E9L69N9 Â (Sold in the US) , E9L69P2, E9L69P3, E9L69P5 (Sold in Canada); Manufactured between April 2009 and May 2010.
If your chest clip breaks, remove the broken chest clip from the harness along with any fragments. Â The CHAPERONE Infant Car Seat can continue to be used until the replacement chest clip is installed.
For more information, contact the Britax information line, toll free at 1-888-427-4829.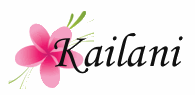 All parents want to raise a child who believes that they can become whatever they want to be.  In order for children to strive toward reaching their maximum potential, it is important for parents to encourage confidence from the early years on.  As Norman Vincent Peale once said, "Without a humble but reasonable confidence in your own powers you cannot be successful or happy."  Here are four tips from the experts at Baby Potential, a new San Antonio-based company that produces infant and toddler apparel embroidered with career patches, to raising a confident toddler that could someday smile all the way to the White House or the Forbes 400.
Show – Children, even the very young, are incredibly perceptive.  In order for little ones to feel comfortable in their own skills and social abilities, it is important to set a good example as a parent.  In social settings, be sure to reach out to others, speak positively about yourself and watch your child follow suit to be generous, polite and feel self-assured around others.
Listen – Feeling respected is essential for every person whether young or old to feel confident in themselves.  In order to encourage who they are and what they think matters, listen up!  When babies start to babble, show that you are listening by not interrupting and communicating back to watch their self-worth blossom.
Encourage – Rather than comparing your child to others, encourage the skills that make your child special.  While a father may want his son to pick up the basketball over the cooking set, encourage your child's inherent interests.  This will not only boost your child's confidence but make him or her feel unique.  You can even provide a custom onesie or t-shirt that says "Chef" from Baby Potential.  This is one of a choice of 12 silk-screened career patches such as Lawyer, Rocket Scientist, Artist, among other career options.  The onesies and t-shirts are practical, gender-neutral and coordinate with pants, skorts, bibs and burp cloths.  Most importantly they provide positive messaging, underscoring the importance of education, and give back to the community – ten percent of sales are donated to community outreach and educational programs.   Encouragement and using such positive messages will make your child even more secure in their own skin.
Provide – Offer several opportunities for your child to test their capabilities and gain a sense of success.  Everything from signing up for skill-building classes to simply allowing the little one to figure out how to open the cap of a bottle rather than pulling it off shows them what they are capable of.
Follow these practical tips and watch your toddler grow into a confident child, ready to navigate the challenges of academia and later, the world.
Information courtesy of Baby Potential