All my life people have been telling me that I look young for my age. I guess that's why it never really hit me that in less than a week I will be turning 50 . . . until now.
I remember being happy when I turned 30. Back then I was dedicated to my job and felt fortunate that I was actually doing something with my college degree. Turning 40 wasn't a big deal either. I felt like I was right where I was supposed to be . . . married with 2 amazing daughters.
But now 50 is right around the corner and all of a sudden I'm not so sure I like it. Here I am . . . a single mom to 3 young children with a not-so-clear future. I know I should be fortunate that my children are happy and healthy. I know that I should be grateful for a job that I love. I know that living in paradise is something that some people can only dream about. So is it selfish of me to be feeling a little depressed about it?
I look back over my life at how growing older has changed me. Yes . . . my body may not be as toned as it used to be. Yes . . . I have to hold the newspaper at arms length if I have any chance of guessing what it says. Yes . . . sleep has become more important than staying out late. But with age also comes wisdom . . . and courage . . . the courage to live the life I've always dreamed of. Growing older has made me stand up for myself a little more and care less of what people said behind my back. It's made me realize what's really important at the end of the day.
So even though the future still holds uncertainty for me turning 50 is really like a kick in the butt reminding me that time stops for no one. I only get one shot at this life and I had better make the best of it.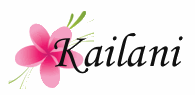 What do you think? Do celebrity Moms have it easier or harder than the rest of us?
I recently had the opportunity to guest post over at Jen & Barb, Mom Life where they were discussing this very topic. If you're not familiar with Mom Life, you owe it to yourself to stop by and check it out. You'll find interesting videos discussing various topics that Moms have to deal with on a daily basis.
This week they're talking to Ali Landry, host of TV Guide's show, "Hollywood Girl's Night" and mother of two, about the ins and outs of being a famous mama.
Video sponsored by Dodge
So, do celebrities really live that differently than the rest of us "average" women? Stop by Jen and Barb, Mom Life and join in on the discussion.
This post was written for Mom Life and Dodge. I received monetary compensation.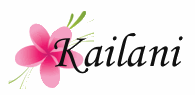 Last night while I was sleeping I heard a loud "thud" in the middle of the night. DH had rolled off the bed and hit his head on the nightstand. It wasn't very funny at the time but thinking back now it's pretty hilarious. It also made me wonder . . . why do people not roll off the bed more often? It's not like we have safety rails to prevent this like when we were kids.
I did some research but came up with varying answers . . . our brain is partially awake at all times, something called "pons"  virtually paralyzes the main motor muscles of the body, our minds know where we are even in subconscious, sleep paralysis, etc. I couldn't find an answer that everyone agreed with.
Why do you think that adults do not roll off the bed? Or have you?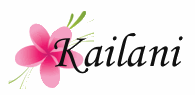 While we were at Knott's Berry Farm, my Sis insisted that I play the "Guessing Game". The lady had to try to guess my age within 2 years or else I win any item in the prize tent. After she writes down her guess, she shows it to the audience before asking me the correct answer.
I would definitely NOT like that job. I would probably insult people all day long!
Now, I'm not telling you what my correct age is but just let me say . . . I WON!