When I first heard about the Owl Village my first reaction was . . . "Oh, those poor owls." However, the more I read about the animal cafes that have become very popular in Japan my curiosity won out. So on a recent layover in Japan I decided to head to Harajuku and check it out.
Owl Village is open from 11:00am – 7:00pm with reservations being taken in 1 hour blocks. There is a limited amount of slots for each time period so make sure you get there early to sign up or you can make an online reservation ahead of time. Children must be 6 years or older.
When we visited Owl Village there were 3 packages to choose from . . .
We chose the Special Course (2000 yen) and received a drink and Macha Green Tea Shaved Ice dessert along with 2 owl souveniers.
Our package allowed us 35 minutes to spend interacting with the 8 owls. When your time comes, your small group enters a glass aviary where the owls are housed. First, the staff describes (in English) the various owl species, their specific personality traits and the best way to approach them. You can also purchase food (500 yen) to feed them.
Then they allow you to handle the owls including having them sit on your arm if you wish. Of course, because of their sharp talons you are required to wear a heavy duty glove that covers most of your forearm. Some of them will even fly to you and land on your arm.
My personal thoughts . . .
I really wasn't sure what to expect but it did seem like the owls were being treated well with lots of downtime between the small groups of people visiting. I enjoyed petting them and found that they were a lot softer than they look. Some of them also close their eyes and start to purr when you rub their necks.
Most of the staff spoke English and were very friendly and accommodating . . . especially when we wanted to take photos with the owls. They went out of their way to get the owl's attention so we could get the perfect photo.
This is Bob. He played Hedwig in the Harry Potter movie.
I wasn't a big fan of owls beforehand but I have to say that I have gained a newfound love for them. How could anyone resist this adorable face?
Owl Village
4F HARAJUKU-ATM Building
21-15, Jingumae 1 Chome
Shibuya-ku, Tokyo
harajuku@owlvillage.jp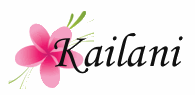 Every once in a while I find myself thinking back to my good 'ole blogging days. I remember the downside of it . . . days where I would be constantly on and off the computer from the moment I woke up until the time I went to bed, missing meals because I just couldn't stop my train of thought, the pressure of meeting deadlines. But I also remember how rewarding it could be . . . connecting with people from all over the world, being able to try out some of the hottest products on the market, sharing this beautiful island paradise with my readers . . . but most of all making some genuine lifelong friendships.
A lot has changed over the years . . . my girls are growing into independent and beautiful young women. You probably remember them like this . . .
And here they are today . . . Kacie (14) . . . Kaila (6) . . . Kiana (10)
I'm still a flight attendant and traveling all over the world, however, my main route is between Hawaii and Japan. I still can't believe how blessed I am to have a job that provides me a flexible work schedule, a never-boring work environment and the most amazing life experiences . . . not to mention all the exotic food!
Sushi Midori in Shibuya, Japan
My goal is to slowly get back into blogging although (hopefully) not be as obsessed as I used to be.  If there's one thing I've learned over the years is that balance is a good thing. And at the very least, I've been having a great time going through my archived posts and reliving all those special and sometimes embarrassing moments that I had conveniently forgotten about.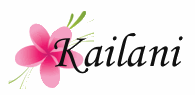 We're back from our Disney Alaskan Cruise on the Disney Wonder and what a week it's been. This is the very first cruise I've ever been on and I have nothing else to compare it to but I have to say . . . Disney really knows how to do it.
EMBARKATION DAY (Canada Place Pier)
Talk about organization. From the drop off area to checking-in to getting onto the ship . . . everything worked like clockwork. And if for some reason you got lost along the way there were numerous Disney attendants wearing Mickey hands to guide you. What I loved was the excitement that these attendants portrayed that added to the overall experience.
When you check-in, you will take a photo and be given your Key to the World card. Not only does this card open your stateroom but it's also used as your onboard credit card. You'll also need to swipe this card every time you leave and reboard the ship at the various ports. Because it's used frequently throughout the day, a lot of people wore them on lanyards around their necks.
After boarding, I recommend that you head directly to Guest Services to sign up for ship activities before they fill up. We signed up for Martini Tasting and Margarita Tasting which run an extra $20 per person for each class. But you'll definitely make your money back in alcohol.
Another place to head straight for is the Port Adventures desk. This is not only for signing up for port excursions but you can also get your free tickets for Meet & Greets or Character Breakfasts which tend to fill up quickly.
A definite "can't miss" event is the Bon Voyage Party up on Deck 9 Midship at 4pm. It's a countdown celebration including music, dancing, and character appearances.
My boyfriend and I purchased some champagne and watched the party from Deck 10. It was a lot less crowded and just as much fun. It really set an exciting festive mood. Plus it was really cool to see the ship slowly pull away from the dock and all the people waving to us from ashore and the other cruise ships.
PLANNING YOUR DAY
Each afternoon you'll receive a newsletter called The Navigator which highlights all of the next day's activities in a TV Guide style layout. I actually found myself looking forward to receiving The Navigator so that I could start planning out the next day's activities.
Most of the activities were complimentary but there were some that required an additional charge like Bingo.
Disney also offer a free app called the Disney Cruise Line Navigator. It came in really handy when trying to figure out the timing of all the activities we wanted to participate in. You're able to "heart" the things you were interested in and view them in timeline order under the "favorites" tab. This showed me if there were any time conflicts. The app also has maps of the various decks as well as what time all the eating areas were operating for the day. However, the best part of this app was the Connecting Onboard feature. This will allow you to text other people, even without wifi, who have also downloaded the app. Each room has 2 portable complimentary Wave Phones which help you keep in touch with your family onboard the ship but they're kind of confusing to use. Plus, the Wave Phones uses a telephone keypad for texting . . . takes forever to type a message. The app was much more convenient and user friendly.
STATEROOMS
Each stateroom door is magnetic and it's pretty cool to bring your own magnets to personalize your door. Plus, it will help you find your room since they all look the same from the outside.
There's also something called Fish Extenders. Outside of each stateroom is a metal fish-looking hook where Disney will place papers, tickets, etc. that they need to get to you. However, you can also hang your own decorative pouches that you bring from home for other guests to place goodies into. Fun!
The rooms were really spacious considering we were on a ship and there were lots of storage space for all of our things. I love how the bed was high enough off the ground so that we could store all of our empty luggage under it.
ROTATIONAL DINING
Apparently, Disney is the only cruise line that incorporates Rotational Dining. This means that you have a set schedule of which sit-down dinner establishments you'll be dining at throughout the entire cruise. There are 2 seatings . . . 6:15pm and 8:15pm which you will select when you make your initial cruise reservations. When you receive your Key to the World card your restaurant schedule will be posted on it using letter abbreviations. For us it was Triton (T), Animator's Palate (A) and Parrot Cay (p). Therefore, our dinner schedule looked like this . . . TAPTAPT.
On the very first evening, you'll be seated at a numbered table (which will be your group's table number for the entire cruise). On this evening you will meet your table mates for the first time. Get to know them because you'll be having dinner with these same people for the entire cruise. If for some reason you absolutely do not care for some of them, you're able to go to Guest Services to have your rotation changed or you can skip the sit-down dinners at instead eat at the informal Beach Blanket Buffet or other various fast-food type outlets.
Another option is Palo . . . a contemporary adult-only Northern Italian cuisine restaurant which offers ocean views and an elegant Venetian decor. This restaurant is not included in the price of the cruise and runs an extra $30 per person. However, like the rest of the Disney Wonder's sit-down restaurants you can order as much as you want. Craving Osso Buco? Order 2 of them! Have a sweet tooth? Order every single dessert on the menu . . . no extra charge. How cool is that? However, what does cost extra is any alcohol you consume. Palo is open for brunch and dinner and gives you the opportunity to really dress up and have a grown-up night out.
We were lucky . . . we really enjoyed the company of the other 3 couples and couldn't wait to meet up with them at dinner to find out what they participated in throughout the day. In fact, one night after dinner we all hung out at the "adult only" lounge together. It was a great way to meet people from all over.
BEVERAGES
I was told that water bottles were really expensive on-board and thought of bringing our own but I'm so glad we didn't. There's a soft drink station with free drinks which also included a water spout. We just kept refilling our water bottle free of charge.
You can bring onboard unopened containers of alcohol on Embarktation Day (only in your carry-on baggage) or those purchased at the various ports. We were initially told that your own alcohol could only be consumed in your stateroom but we found that we were able to drink them pretty much anywhere on the ship. If you prefer to purchase your alcohol onboard there are various wine and beer packages. We purchased both. The cool thing about the wine package is that if you don't finish your bottle at dinner you have the option of having it recorked and presented at the next dinner or you can take it back to your room with you. Wine and beer packages may be purchased online or at any restaurant/bar on the ship.
PROFESSIONAL PHOTOS
There are so many photo opportunities onboard the ship. There are many character encounters, photos taken of families/couples at dinners, as well as backdrops which relate to that day's port. All of these photos are printed as 8 x 10′s and placed in the Shutters Photo Library. Just tap your key card (room key and onboard credit card) at the kiosk and it will show your photos digitally as well as give you the color/number of your specific folder in the library.  As expected, purchasing these photos are pretty expensive. Each individual 8 x 10 runs about $20.
DISEMBARKATION DAY
On the evening before Disembarkation Day, you will need to place your luggage outside your stateroom by 10pm. You keep your carry-on . . . which contains what you'll need for overnight and the next morning . . . in your room. You'll be assigned a breakfast time and place where you'll have your very last meal onboard. This was a very bittersweet moment especially if you really bonded with your servers and table mates. It was kind of sad to say goodbye to everyone and we all exchanged email addresses to keep in touch.
Disney Cruises exceeded my every expectation and I don't know how we'll ever be able to go on any other cruise line. In fact, we're already looking into taking the whole family some time next year. It was definitely a vacation to remember.