For those few loyal followers who are still subscribed to my feed . . . SURPRISE! To be honest, I'm surprised that I even remember how to log on to my Dashboard . . . let alone compose an actual post.
Quick update: It's been almost 3 years since the end of my marriage and the girls and I are doing fine. Kacie is now 13 and getting straight A's in middle school. Kiana is 10 and starting the 4th grade taking Gifted & Talented classes. And Kaila will be entering Kindergarten in August (FINALLY . . . no more preschool tuition). They have all adjusted to their new lives as well as can be expected.
I'm still working for the airlines and going on some amazing adventures. I love my job and after all these years I still feel blessed to be getting paid for something that I love to do.
As for this blog . . . over the years I've be going back and forth on whether or not to continue with it. Obviously, NOT has won out time and time again. And as much as I love the friends and connections I've made since the beginning of An Island Life, trying to rebuild my life has taken a front seat. However, lately I've found myself missing the blogosphere and reading what all my blogging friends have been up to. So I've decided to slowly make my way back but maybe take a different route. My kids are growing up and the things I used to write about may no longer apply to my life.
Anyway, I look forward to reconnecting with you and your families . . . seeing what everyone has been up to, how much your children have grown, and how you've all taken your blogs to higher levels. It's comforting to know that in this world of changes, one thing remains constant . . . The Blogosphere.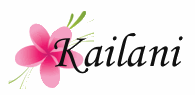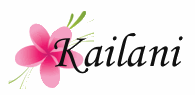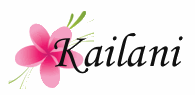 The girls are finally back with me for the month! Yay!
While I was doing the dishes, Kiana was busy in the bathroom . . . but not doing what you would think.
She was setting up my Valentine's Day surprise!
When I asked her where she got all the candy from, she said . . .
"I took it from Dad's house."
LOL! He's gonna just LOVE that!