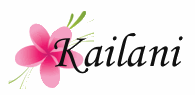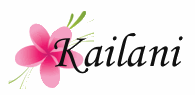 The girls are finally back with me for the month! Yay!
While I was doing the dishes, Kiana was busy in the bathroom . . . but not doing what you would think.
She was setting up my Valentine's Day surprise!
When I asked her where she got all the candy from, she said . . .
"I took it from Dad's house."
LOL! He's gonna just LOVE that!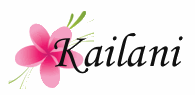 When it comes to young kids and food, you know that every family has a funny story to share. So when SocialMoms asked me to participate in a sponsored campaign for Happy Family I knew I could find lots of examples to share. I mean . . . 3 girls means 3 times the stories! And even though my girls are a little older now, one incident does come immediately to mind that left my family laughing for a long time afterward.
When Kiana was a baby, I had wanted to limit the amount of juice I gave her . . . at least for the first year. So one day I had gone to the bathroom and when I returned she was nowhere to be seen. Then I noticed that the door to the pantry was ajar and when I opened it I found this . . .
She had gnawed through the top of the juice box and was rapidly sucking out all the juice . . . probably as quick as she could before I could find her. I have to give her credit because she had gone through 6 boxes before I walked in on her! Now that's determination!
Happy Family also knows how funny kids and food can be. That's why they have teamed up with 7 mommy and daddy bloggers to share their stories in the Stories from the Bright Side campaign.
Here's where you come in.  Submit your own funny feeding stories on Happy Family's Facebook page for a chance to win a $20,000 towards college. Also, "like" Happy Family on Facebook and get some great money saving coupons for Happy Tot or Happy Baby Pouches.
And believe me, you're going to want to stock up on some of the Happy Baby Pouches. When Kaila was a baby we used to keep these portable pouches in the diaper bag for a healthy meal on-the-go. Pouches are a great idea since glass jars are heavy and can sometimes break. I also liked the twist top which was really easy to open.
Not only were the flavor combinations pretty interesting but the texture was thick and hearty. I also liked how they combined fruits and vegetables into the same pouch mixture to ensure that babies are sure to get nutrients from lots of different foods.
So the next time you're at the store, stock up on Happy Family foods and don't forget to enter the Stories from the Bright Side contest!
 "This blog post is part of a paid SocialMoms and Happy Family blogging program. The opinions and ideas expressed here are my own."