This past weekend we celebrated Kaila's 7th Birthday at Disney's Aulani Makahiki Character Breakfast. We have always been big fans of Disney's Character Breakfasts so we were excited at securing our reservations.
When we first checked-in, we received a card with our names on it and were then escorted outside to take family photos with Hawaiian Mickey Mouse. He was so cute in his Aloha Shirt and throwing shakas at everyone. The line went by quickly and I really appreciated that they had chairs available all along the wait line. The cast member working there was so friendly and approachable. She kept telling everyone how happy she would be to take as many photos as we wanted with our own personal cameras.
We were seated at an outdoor table surrounded by lush greenery which really made us feel like we were on vacation. The only downside was that it was a pretty windy morning so we had to make sure our linen napkins and other items didn't go blowing away.
The breakfast buffet held the usual items . . . eggs, bacon, fruits, pastries . . . as well as some local favorites like mahi mahi, loco moco, and coconut syrup for those adorable Mickey waffles.
There were only 2 characters that circulated the tables . . . Minnie and Goofy . . . as well as periodic Hawaiian shows by "Aunty" where kids could get up and participate by dancing, singing, and playing Hawaiian musical instruments.
My thoughts . . .
I loved how everything had such a wonderful Hawaiian feel. From the decor to the cast member uniforms to the characters' outfits . . . I really felt like I was on a Hawaiian vacation. Everybody that worked there was super friendly and more than accommodating. They really added to the overall experience.
What I was a little disappointed in was that there were only 2 characters available at the buffet. I guess we're just used to seeing more of them when we go to the breakfasts at Disneyland.
Once breakfast was over we decided to walk off all those calories by exploring the Disney property. Here are a few photos that we took along the way . . .
Save
Save
Save
Save
Save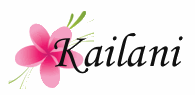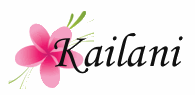 One of the great things about living in Hawai'i is that you'll never find a shortage of outdoor things to do. It's been super hot and humid lately and what's the best way to cool off? Head to the beach, of course! This time we're at Makapu'u Beach Park.
The great thing about this area is that even if the kids prefer not to swim there are many tide pools to explore. Just make sure the kids have waterproof footwear since the rocks have pretty sharp edges.
The currents here can be pretty strong so it's probably best for older children who are comfortable with their swimming skills. Makapu'u Beach is known for boogie boarding and you'll usually find kids (and adults) riding the 1-3 foot shorebreak waves.
Makapu'u Beach is a great place to spend the day picnicking, swimming, or just hanging out.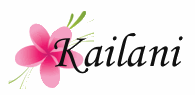 For those few loyal followers who are still subscribed to my feed . . . SURPRISE! To be honest, I'm surprised that I even remember how to log on to my Dashboard . . . let alone compose an actual post.
Quick update: It's been almost 3 years since the end of my marriage and the girls and I are doing fine. Kacie is now 13 and getting straight A's in middle school. Kiana is 10 and starting the 4th grade taking Gifted & Talented classes. And Kaila will be entering Kindergarten in August (FINALLY . . . no more preschool tuition). They have all adjusted to their new lives as well as can be expected.
I'm still working for the airlines and going on some amazing adventures. I love my job and after all these years I still feel blessed to be getting paid for something that I love to do.
As for this blog . . . over the years I've be going back and forth on whether or not to continue with it. Obviously, NOT has won out time and time again. And as much as I love the friends and connections I've made since the beginning of An Island Life, trying to rebuild my life has taken a front seat. However, lately I've found myself missing the blogosphere and reading what all my blogging friends have been up to. So I've decided to slowly make my way back but maybe take a different route. My kids are growing up and the things I used to write about may no longer apply to my life.
Anyway, I look forward to reconnecting with you and your families . . . seeing what everyone has been up to, how much your children have grown, and how you've all taken your blogs to higher levels. It's comforting to know that in this world of changes, one thing remains constant . . . The Blogosphere.