And one of them is . . . SNOWBOARDING!
On my last trip to Hokkaido, the crew decided to head up to Rusutsu Resort for a day of Snowboarding. It's something that I've always wanted to learn how to do and I loved it! In fact, I have 2 more trips to Hokkaido in March to make the most of what's left of this Winter season.
I was able to take a private 2-hour snowboard lesson (16,800 jpy) and rent all my equipment (6,000 jpy) for the day. After about 10 minutes of basic instruction on the ground I found myself on the ski lift and heading up the mountain. It took me the rest of the 2 hours to make my way down but it was such an amazing experience.
The resort also has an area called Snow Activity Land where you can rent snowmobiles, go dog sledding or horseback riding. ride an air board and even make your very own igloo. I'm definitely going to check it out the next time I'm there!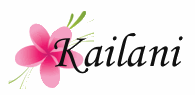 Another thing to cross off my Bucket List.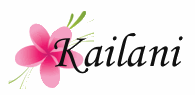 When we first started flying to Japan there were two things I couldn't wait to see . . . Cherry Blossoms and the Osaka Castle. Now I can cross both of them off my list.
Since I usually do not do Osaka flights I knew that despite the intense Summer heat I would need to make the trek to Chuo-ku to see this beautiful structure.
The construction of Osaka Castle started in 1583 on the former site of the Ishiyama Honganji Temple, which had been destroyed by Oda Nobunaga thirteen years earlier. Toyotomi Hideyoshi intended the castle to become the center of a new, unified Japan under Toyotomi rule. It was the largest castle at the time.

However, a few years after Hideyoshi's death, Tokugawa troops attacked and destroyed the castle and terminated the Toyotomi lineage in 1615. Osaka Castle was rebuilt by Tokugawa Hidetada in the 1620s, but its main castle tower was struck by lightening in 1665 and burnt down.

It was not until 1931 that the present ferro-concrete reconstruction of the castle tower was built. During the war it miraculously survived the city wide air raids. Major repair works gave the castle new glamor in 1997. The castle tower is now entirely modern on the inside and even features an elevator for easier accessibility. It houses an informative museum about the castle's history and Toyotomi Hideyoshi.

Courtesy of Japan-Guide.com
I was not disappointed. The history and artifacts that this castle housed was amazing. I wasn't able to get many photos since photography is not allowed on most of the floors but the experience and memory of just being there will last a lifetime.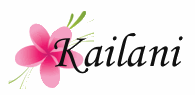 On my first trip to Brisbane, Australia I had no idea where to go or what to do. Luckily, some of my flight attendant friends helped me out with great suggestions. Here are some of them:
A visit to the Lone Pine Koala Sanctuary
Where I got to hold a real live Koala Bear!
And feed a very sleepy kangaroo
Rode the free ferry to South Bank Parklands
To check out the man-made inland beach
Wish I had brought my swimsuit! It was the perfect day to jump into the water!
Then walked along the pathways and enjoyed some very beautiful landscaping.
Have I told you lately how much I love my job?