I love ramen. And since I'm in Japan pretty much once a week I probably consume more of these delicious noodles than the average person. I've tried a variety of types at numerous establishments but my favorite by far is Ichiran Ramen.
When you first enter Ichiran Ramen you will find yourself faced with an ordering machine. There aren't many choices to make since they offer only one basic tonkotsu broth and one size of noodle serving (790 yen) but here you're able to add a few other items like egg, seaweed and extra pork. If you're really hungry you can get additional noodles (kae-dame) to add to your broth later on. And yes . . . they sell beer, as well. You pay at the machine and you'll receive tickets for each of the items you ordered.
Then you wait for a spot to become available. In the meantime, you're handed a 'preference sheet". Here's where things get a little more interesting. This sheet allows you to customize your ramen in terms of flavor strength, richness, garlic, green onions, pork, spicy red sauce and noodle texture . . . all at no extra charge.
When you enter the eating area you'll notice something a little bit different than you're used to. Everyone sits in their own partitioned- off cubicle. However, the dividers can be folded back half-way to allow you to interact with the person next to you.
Now it's time to get your bowl of ramen. You place your 'preference sheet' and all of your tickets (except for kae-dama unless you want it immediately) in front of you. The staff will collect everything and deliver your perfect bowl of ramen pretty instantly. The great thing is that if you change your mind and would like to get anything extra including more noodles you can order it even after being seated.
Ichiran Ramen is so good that I often travel at least 30-40 minutes by train just to satisfy my craving. The tonkotsu broth is so delicious that it takes a lot of effort on my part not to just drink it directly . . . although I do see many who do. However, what I like best are the noodles. I'm not sure what makes it so different from other places but their thin flour-based noodles just appeals to the carb-loving person in me. The perfect bowl of ramen.
Save
Save
Save
Save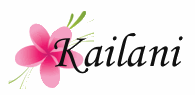 When I first heard about the Owl Village my first reaction was . . . "Oh, those poor owls." However, the more I read about the animal cafes that have become very popular in Japan my curiosity won out. So on a recent layover in Japan I decided to head to Harajuku and check it out.
Owl Village is open from 11:00am – 7:00pm with reservations being taken in 1 hour blocks. There is a limited amount of slots for each time period so make sure you get there early to sign up or you can make an online reservation ahead of time. Children must be 6 years or older.
When we visited Owl Village there were 3 packages to choose from . . .
We chose the Special Course (2000 yen) and received a drink and Macha Green Tea Shaved Ice dessert along with 2 owl souveniers.
Our package allowed us 35 minutes to spend interacting with the 8 owls. When your time comes, your small group enters a glass aviary where the owls are housed. First, the staff describes (in English) the various owl species, their specific personality traits and the best way to approach them. You can also purchase food (500 yen) to feed them.
Then they allow you to handle the owls including having them sit on your arm if you wish. Of course, because of their sharp talons you are required to wear a heavy duty glove that covers most of your forearm. Some of them will even fly to you and land on your arm.
My personal thoughts . . .
I really wasn't sure what to expect but it did seem like the owls were being treated well with lots of downtime between the small groups of people visiting. I enjoyed petting them and found that they were a lot softer than they look. Some of them also close their eyes and start to purr when you rub their necks.
Most of the staff spoke English and were very friendly and accommodating . . . especially when we wanted to take photos with the owls. They went out of their way to get the owl's attention so we could get the perfect photo.
This is Bob. He played Hedwig in the Harry Potter movie.
I wasn't a big fan of owls beforehand but I have to say that I have gained a newfound love for them. How could anyone resist this adorable face?
Owl Village
4F HARAJUKU-ATM Building
21-15, Jingumae 1 Chome
Shibuya-ku, Tokyo
harajuku@owlvillage.jp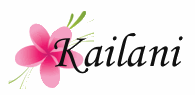 Located in eastern Kyoto, the Kiyomizu (pure water) Buddist Temple draws 11 million visitors annually from all over the world.
The popular expression "to jump off the stage at Kiyomizu" refers to an ancient practice of plunging off the temple platform 13 meters high. It was believed that if you survive your wish would come true. I don't know about you but I think I would rather make a wish on a wish bone.
Along with "the stage" one of the other main draws of the temple is the Otowa Waterfall where you'll find 3 streams of mountain water which is also believed to have wish granting powers if you drink the water.
My favorite area was the Jishu Shrine which houses 2 "love stones" placed 18 meters apart. If you are able to walk from one stone to the other with your eyes closed you will find true love. I thought about giving it a try but with so many visitors jam packed into the area I would more likely find myself bumping into someone of the opposite sex. Hey, maybe that's the way this was intended to work?
During the Summer Obon season, you'll find many young Japanese girls braving the intense heat and showing their respect to Buddha by wearing their colorful kimonos. I don't know how they could handle the humidity being fully covered in thick fabric. I was suffering in just my tank top and shorts.
And like with any other visitor attraction, there are roads leading up to the temple filled with stores selling local foods and souveniers like fans, kimonos, toys and household items.
A definite must stop is the one store offering free samples of cold green tea (in real tea cups) and rows of mochi in every flavor imaginable.
This was my very first visit to the Kiyomizu Temple and it was definitely a wonderful experience.
294 Kiyomizu 1-chome, Higashiyama
Ward, Kyoto, Kyoto Prefecture
605-0862, Japan
#LoveMyJob #LifeOfAFlightAttendant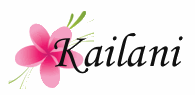 These are the ruins of a castle build by the first lord of the Fukuoka domain, Kuroda Nagamasa, over a space of seven years, starting in 1601. The castle was formed by the keep, the innermost compound and a second and a third compound, and 47 guard towers. Of these towers, the Tamon Turret, Kinen (prayer) Turret and Shiomi Turret can still be seen today. It was named Fukuoka Castle after some land connected with the Kuroda clan, Bizen-no-Kuni-Fukuoka (in the vicinity of present-day Setouchi City, Okayama Prefecture). The ruins were designated as a national historic site in 1957.

Courtesy of Fukuoka Castle Ruins