This week's Blogger of the Week is Advice2Love & Lux Travel & Everyday Discovery. She's a relatively new blogger so let's all welcome her!
1. Tell us a little about yourself.
Being able to grow up in beautiful Hawaii has definitely helped shape who I am today. The generosity of strangers, the humbleness of my parents, the encouragement of my teachers and the support from friends push me to never stop learning. As I encounter different tasks in life which has led me to work and live in a number of places such as Japan, Oregon, Chicago and even New York City. I am blessed to have these unforgettable experiences and want to share my journey with everyone.
2. How did you start blogging?
I have always been passionate about writing, it is a way for me to express my frustrations and helps me to become a better communicator. During high school, I joined both the news writing and yearbook teams. This experience taught me different styles of writing, but most importantly it was a way to reach a large audience. I thought that was pretty cool, so I started blogging as a means to reach out and cultivate more friendships and at the same time, be able to share my knowledge and experiences.
3. Where is your favorite place? Where would you like to go?

My favorite place is probably here at home in Hawaii. There is no other place on earth which has the "Aloha" spirit and some of the most beautiful beaches in the world. I think besides the location, it is definitely the people that make this place so unique. And of course, who can beat the delicious global fusion cuisine from our melting pot of local chefs.
Although I have traveled to 36 countries, there is a special place in my heart that I have always wanted to visit, South Korea. Being a softy of those tear-jerking Korean dramas has motivated me to want to check out that country. Not only is it one of Asia's "four tigers," it is a up and coming technological force with the latest fashions, electronics and cuisine.
4. You recently published a post on The Most Expensive Car In The World. What is your dream car?
Ever since I was a little girl, I have always wanted to own a white BMW. Why this particular brand of car you might ask, and not something like a Lexus, Mercedes or even Porsche? Allow me to explain. Growing up in the United States, I was highly influenced by the works of Walt Disney. You know those stories of Cinderella, Snow White and Sleeping Beauty. Each story had a happy-ever-after ending because their charming prince would come riding on a white horse to rescue them. I would even daydream about this in math class (my worst subject) and wonder when my prince would arrive. As each year past and with the advancement of technology that white horse became a white BMW. We no longer talk about the horse and carriage, but rather about horse power. The speed of my car and the BMW became my horse and carriage.
5. What is one thing most people do not know about you.
Ha ha! I live on an island, but I don't know how to swim. To be perfectly honest, I am a little bit afraid of water. When I was a child, I was somewhat naïve. I saw a cute little turtle and decided to follow it out to sea. When we were in the middle of nowhere, the adorable turtle disappeared and I ended up stranded. The thought of losing my friend the turtle, I started to panic and almost ended up drowning. Luckily, my dad and uncles came to the rescue. Since then, I have tried a number of times to learn how to swim, but have yet to be successful.
If you would like to be considered at the Blogger of the Week, please contact me at anislandlife at gmail dot com.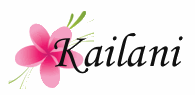 After taking a couple of weeks off, we're back with an amazing Blogger of the Week. Say hello to Mama Dweeb!
Tell us a little about yourself.
I am a lifelong Kansas gal, married to my first love. I stay at home with the inspiration for my blog – my 3.5 yr old daughter Lizzie and 10 month old son David. We also have a dog, a cat and 3 goats on our 20 acres. I have always loved to write and build relationships and my blog has provided a way for me to do both of those things at the same time!
How did you become a review blogger?
I started out just bragging about the thing I love to use on my blog – like my favorite baby carrier. I had no idea that you could get those things to review until I started reading other blogs like "Happily Domestic" and "Take Time to Smell the Rose." After I learned about what they did I made that my goal. I wanted to help support my family by reviewing items we would normally buy. One small review led to one bigger one and all the while I was continually making more friends as well.
If you could review any item, what would it be and why?
I would review an HD Kodak video camera because I could use it to improve my blog's video reviews. I would love to take even more high quality videos for the reviews I do because I feel like that sets me apart from other reviewers.
I see that you're a cloth diapering Mama. What do you feel are some the benefits over disposables?
To put it shortly, money savings, environmental benefits, better leak protection, healthier for the baby and just overall cuter! Granted, if you go crazy with cloth diapers you can spend some serious cash and the money savings doesn't appear unless you re use the diapers for 5 kids, but you can save money if you do right! And leak protection – my babies have only blown out with explosive poop in their cloth diapers a couple times, and that was user error, I didn't put a cover on them. It never fails that if they are in disposables the poop comes right out and their clothes are horribly soiled. And let's face it – a paper diaper just isn't photogenic. But there are some seriously cute cloth diapers out there!
You have two beautiful children! What do you think are the differences between raising a boy vs. a girl?
Thank you so much! So far my boy is only 10 months old, but I can already tell some major differences between him and my daughter. For one, boys are just more rough and tumble. He likes more physical play and less cuddling time than my daughter. When Lizzie was this age she was always asking to be held and would only sleep if we were there with her. David, however, loves to cuddle but not nearly as much as she did. This could be just a difference between children too. I look forward to how different they are when they get a lot older!
If you'd like to be considered for a future spot as Blogger of the Week, please contact me at anislandlife at gmail dot com.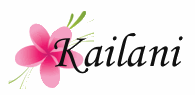 Introducing Beth @ The Angel Forever
Tell me a little about yourself and your blog.
I am the mother of two little boys (NHL 6 and JSL 2) and happily married to an amazing man (TechyDad). Thanks to this, I am the queen of my castle. Two years ago when our youngest was born, we decided it was best for me to take a hiatus from teaching and become a SAHM with our boys. I started blogging three years ago (February 4, 2007) as a way to document things in our family. It has grown a lot since that time. My blog, The Angel Forever, is about things that happen in my life. It may be about something funny the boys do/say, a vacation we go on, family outing, my love for all things Disney, a knitting project I am working on, or product we like/review. No matter what I try to keep it fun, include lots of photos and enjoy myself.
I see you're attending the Disney World Social Media Moms Event (lucky girl!). What are you hoping to get out of the experience?
This will be the first conference that I have been to (planning on BlogHer '10 in NYC this August). I am hoping to learn new things, meet people I have talked to over the last three years, and network up a storm. Of course, since it is at my favorite vacation destination there will be a lot of extra magic in the event for me.
How did you become a product reviewer? Any advice for someone just starting out?
While I was nursing my newborn son I would browse the web. One day I found An Island Life. Kailani's reviews intrigued me. Then I saw that she started The Family Review Network and waited for the chance to join. Not too long after I joined FRN and a few other review panels. Since that time I have been lucky enough to have some very wonderful connections with PR people and companies. My advice, find some products that you like and review them on your own. Find your style of review and branch out.
What are some of the things you enjoy doing when you're not blogging?
I love spending time with my boys and extended family. Thanks to TechyDad, I now have the photo taking bug. Love capturing moments and finding creative ways to share them on my blog. Also enjoy spending time reading, knitting, watching hockey and traveling. The scientist/teacher in me is always looking for educational things to do with our family.
What is one thing you'd like to accomplish before the end of the year?
I do not make resolutions since they are so easy to break. This year I hope to work more on heathy life changes, learning to crochet and branching out more as a blogger and beyond.
If you'd like to be featured as the Blogger of the Week, please contact me at anislandlife at gmail dot com.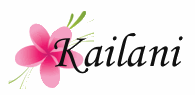 Introducing this week's Blogger of the Week – Olga @ Twinspirational Runner
Tell me a little about yourself and your blog?
Well, let's see. I am a Mom again, to 18 month old boy/girl twins. I also have three grown children in their early twenties. I am very down to earth and like to keep things real. I grew up in Daytona Beach and am a beach girl at heart! I am also a commited Christian who strives to be more Christ like everyday. I really believe with God ALL things are possible and try to live everyday for what it is …a Blessing! Lastly, I am one of those crazy about running people and I run as often as possible whenever I can! That is how I came up with the name TwinspirationalRunner ~ My blog is all about my life with twins,my grown children running and all the craziness that comes along with ALL of that!
What advice would you give to those just starting to blog?
Just get out there and visit lots of blogs and leave lots of nice comments. You will make so many new blog friends and see and learn all kinds of things about blogging by just getting out there. If you see something you like on a blog or a blog design don't hesitate to e-mail the persons blog and ask them about it.
I see you recently visited Disney World. What was your family's favorite attraction?
Our favorite attraction is "It's a Small World". Or maybe that's just mine! haha! No matter how many times I go on this ride it never gets old!
What are some of the challenges and rewards of raising twins?
Some of the challenges are having to do two of everything at the same time. Feeding, clothing, and comforting, Always! Just running out to pick up a few things from the store takes on a whole new meaning and planning!! Especially in the beginning when they are very small. Usually my husband does that!
Now the rewards are Endless!! Double all of the smiles, giggles, firsts and the cute clothes!! I love dressing them in coordinating outfits and taking them everywhere with Me!
If you could be a circus performer, what would you be?
I would want to be a trapeze artist!
If you're interested in being featured as the Blogger of the Week, please contact me at anislandlife at gmail dot com.