The Cooke Foundation announced today the three recipients for its 2013 Cooke Beautification Award for Public Schools. This year's three recipients, Iliahi Elementary School, Washington Middle School and Leilehua High School, all completed significant beautification projects in the past year and will each receive a $5,000 check and koa plaque at an on-campus award ceremony scheduled to take place later this month.
Each year the Cooke Beautification Award recognizes one elementary school, middle school and high school that have completed projects that beautify their school environment and significantly enhance the school's overall appearance and ambiance. All public schools in the state, including charter schools, are eligible to apply.
"This is the fifth year that the Cooke Foundation has been able to recognize our local public schools and their efforts to enhance and beautify the campuses where our keiki learn and play," said Greg Wrenn, Cooke Foundation alternate trustee. "We commend Iliahi Elementary School, Washington Middle School and Leilehua High School for their ongoing efforts to engage their students in these beautification activities and their commitment to sustaining a welcoming campus environment."
Iliahi Elementary School is being honored for the transformation of a bare exterior wall into a colorful mural entitled, "Educating the Whole Child the Iliahi Way." Students from the school's after-school art program illustrated extracurricular activities offered at the school, configured in a larger design of a dragon, which is the school's mascot.

Washington Middle School is being awarded for the installation of an incredible ceramic mosaic, constructed with the help of students. The aloha-themed piece is displayed prominently at the school's entrance and features the names of students who assisted with the project. The school previously received a Cooke Beautification Award in 2010 for another mural project.
Leilehua High School is being recognized for an ongoing indoor and outdoor beautification project that has engaged hundreds of art students at the school for the past two decades. The project has resulted in approximately 30 murals on interior and exterior walls throughout the campus.
"This award is a tremendous honor for our students and the entire Washington Middle School 'ohana," said Michael K. Harano, Washington Middle School principal. "The award will help us continue to reinvest in making our school a great place to learn and an inspiring and attractive environment for our children."
This is the fifth year the Cooke Foundation has presented the Cooke Beautification Awards. Previous Beautification Award recipients include:
Haiku Elementary School and Lahainaluna High School on Maui, and Kaw?nanakoa Middle School on O'ahu (2011);
Mokulele Elementary School, Washington Middle School, and Roosevelt High School on O'ahu (2010);
Prince Jonah Kuhio Elementary School on O'ahu, Waimea Middle Public Conversion Charter School on Hawai'i Island, and West Hawai'i Explorations Academy also on Hawai'i Island (2009);
and S.W. King Intermediate School on O'ahu, Lahainaluna High School on Maui, and Innovations Public Charter School on Hawai'i Island (2008).
The deadline for 2013 Beautification Award nominations is Sept. 3, 2013. The 2013 nomination guidelines will be posted later this month at www.cookefdn.org.
Courtesy of The Cooke Foundation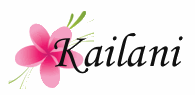 For more than 30 years, Hawai'i Community Foundation has provided Hawai'i's students, young and young-at-heart, with an opportunity to attend college. They are once again making this possible. Hawai'i Community Foundation is opening its online application for Hawai'i students seeking financial assistance to fund their college or vocational education. From Dec. 10, 2012 – Feb. 22, 2013, students can apply for one of the organization's more than 170 scholarship opportunities by simply completing an online application at www.hawaiicommunityfoundation.org/scholarships. Hawai'i Community Foundation distributes $4.5 million in scholarships to students each year, with individuals receiving an average scholarship award of $2,200, making it the third largest private scholarship provider in the state.
"With the cost of college tuition rising, these scholarships help to ensure that Hawai'i's students have an equal opportunity to achieve their dreams and seek a college education," said Amy Luersen, director of philanthropic services at the Hawai'i Community Foundation. "With the help of our generous donors, we are pleased to offer hope for thousands of students."
Students should expect to spend approximately 60 – 90 minutes to fill out and upload the required documents for the application. In addition to the application, students will be required to submit supporting documents, including: a full Student Aid Report (SAR) generated when completing the Free Application for Federal Student Aid (FAFSA), grade transcript, and personal statement. Some of the scholarships may include additional information, such as letters of recommendation or essays. These requirements can be determined by searching for specific scholarship opportunities on the site's scholarship search function.
Through the online application, students are also able to send requests for letters of recommendation directly to their recommender's email and can regularly view status updates of their requests.
Hawai'i Community Foundation's scholarship program consists of more than 170 different scholarship opportunities established by generous individuals, families, businesses or organizations to assist Hawai'i's residents in obtaining a college education. Some scholarship funds are part of the Hawai'i Community Foundation and some opportunities are through private foundations that contract with Hawai'i Community Foundation to administer their scholarships. Students apply online with one common application and, if eligible, can be awarded from one or more of these funds.
To submit an online application, search for a scholarship or find more information, please visit www.hawaiicommunityfoundation.org/scholarships.
Courtesy of Hawai'i Community Foundation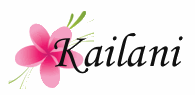 This holiday season, locals and visitors have more reasons to ring in their holiday shopping at Ward Centers, with a lineup of entertainment, festivities, specials, savings and more. Shoppers can give a few gifts and get a $10 Ward wish?tificate back, take a trolley tour around Honolulu's most impressive holiday light display, or enjoy effortless family photos at Santa's Beach House.
"We're happy to offer a packed calendar of holiday events this year, making every visit to Ward Centers an exciting one," said Katie Ka?anapu, Ward Centers senior marketing manager. "And with 4,200 convenient valet and parking options including our new 732?stall parking structure next to T.J.Maxx, running in and out for an event or a quick shopping trip is a breeze.
"And for those that want to spend the entire day with us, Ward Centers has everything to make it a family occasion ?? from hanging ten at Santa's Beach House or taking advantage of our lineup of holiday entertainment," Ka'anapu added.
Ward Centers' holiday events will light up the season from now through Dec. 30, 2012, with the following festivities:
Ward Wish?tificates, Center?wide
This holiday season, giving is better (and just as easy as receiving) with Ward Wish?tificates. As a special gift, shoppers that spend $100 or more at Ward Centers from Nov. 30 to Dec. 16, will be given a $10 Ward Wish?tificate. Ward Wish?tificates are valued at $10 and can be redeemed at participating Ward Centers stores and restaurants.
Santa's Beach House – Ward Centre
Shoppers can put on their holiday best and head to Santa's Beach House in Ward Centre near Red Pineapple to take a fun holiday photo for a family Christmas card or a silly snapshot with friends. Santa's Beach House is open now through Dec. 24, each week Monday through Thursday from 4:30?8 p.m., Friday and Saturday from 12?3:30 p.m. and 4:30?8 p.m., and on Sunday from 12?3 p.m. and 3:30?6 p.m. Photo packages start at $18. After the photo session, shoppers can listen for a "Ho, ho, ho!" to spot Santa as he greets shoppers with holiday cheer while making his way through Ward Centers, Monday through Thursday from 1?4 p.m.
Honolulu City Lights Trolley Tour – Ward Warehouse
Take a swing through Honolulu's sparking city lights display with Ward Centers' Honolulu City Lights Trolley Tour. The tour departs each night from Dec. 2?30 (excluding Dec. 24 and 25) at Ward Warehouse near Pictures Plus. Tickets can be purchased for a small fee of $6 per person (children ages three and under are free), with all proceeds benefiting the Hawai'i Foodbank. Tickets can be found near Pa?ina Cafe in Ward Warehouse, Nov. 23?25 from 11 a.m. to 6 p.m. and Nov. 26 through Dec. 30 from 11 a.m. to 7 p.m.
Holiday Entertainment – Ward Centre and Ward Warehouse
There's more than sleigh bells ringing at Ward Centers with a special entertainment lineup every Friday, Saturday and Sunday Dec. 7?23. On Fridays at Ward Centre from 6:30?8 p.m., Christmas carolers will be singing popular holiday tunes, and on Saturdays shoppers can enjoy Christmas concerts at the Ward Warehouse amphitheater from 1?2 p.m. To wrap up the weekend, each Sunday will showcase Christmas keiki hula at Ward Warehouse amphitheater from 11:30 a.m.- 12:30 p.m.
Senior Giving Trees – Ward Centre, Ward Warehouse and Nordstrom Rack
Shoppers can make their way to Ward Centre, Ward Warehouse, or Nordstrom Rack to get in the spirit of giving with Senior Giving Trees, now through Dec. 14 during mall hours to benefit Catholic Charities Hawai'i seniors.
Gift Wrapping – Ward Centre and Ward Warehouse
Gift giving is a wrap this holiday season with gift wrapping services available from 10 a.m.?9 p.m. at Ward Centre near the valet and at Ward Warehouse near the amphitheater. Available Friday through Sunday, Dec. 7?9 and daily from Dec. 14?24, Ward Centers' gift wrapping services will benefit Habitat for Humanity and the Leukemia and Lymphoma Society.
Holiday Hours – Center-wide
To make the most of the season's festivities, Ward Centers will have special holiday shopping hours, listed below:
Dec. 1?14, open from 10 a.m. to 9 p.m. (regular mall hours)
Dec. 15?23, open from 9 a.m. to 10 p.m.
Dec. 24, open from 9 a.m. to 6 p.m.
Dec. 26?30, open from 10 a.m. to 9 p.m. (regular mall hours)
Dec. 31 and Jan. 1, open from 10 a.m. to 6 p.m.
Ward Centers is located in the heart of Kaka?ako and is the premier street shopping, dining and entertainment district in Honolulu, with 135 unique shops, including 40 restaurants, sidewalk cafes and eateries.
For additional information on Ward Centers, please visit www.wardcenters.com or on Twitter at www.twitter.com/ward_centers and on Facebook at www.facebook.com/VictoriaWardCenters.
Information courtesy of Ward Centers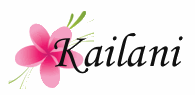 Hawai'i has some of the most beautiful beaches in the world . . . crystal blue water, soft white sand, lush greenery. So when these amazing landscapes become littered due to carelessness, it really bothers me. That's why I'm so happy to support companies like Method, an environmentally-conscious cleaning product company.
Method is raising awareness about ocean plastic pollution and the importance of using recycled plastic through a new line of limited-edition bottles made from a blend of recovered ocean plastic and post-consumer recycled plastic. This packaging is for a new Method product, a two-in-one hand and dish soap, available exclusively at Whole Foods Market stores nationwide.
Over the past year and a half, Method employees have worked with local volunteers from Sustainable Coastlines Hawai'i and the Kokua Hawai'i Foundation to hand-collect several tons of plastic from the beaches of Hawai'i, where the kinds of rigid, opaque plastic needed to make this packaging are most abundant. A portion of the product's proceeds will go to these two Hawaiian organizations as part of Method's efforts to establish an ongoing business model and supply chain for collecting and sorting plastic marine debris.
Together we can ensure that future generations will be able to enjoy the beautiful Hawaiian scenery that we treasure today.
Connect with Method: