Join us every Monday as we share some of the great events going on around the Blogosphere!
CONTESTS & SWEEPSTAKES
Cutiesis teaming up with DonorsChoose.org, a not-for-profit organization that lets contributors across the country fund classroom projects posted by public school teachers on the DonorsChoose.org website. For every video uploaded, users will receive a $10 DonorsChoose.org gift card to use towards any classroom project of their choice. Weekly winners will receive a $500 DonorsChoose.org gift card and the winner of the grand prize will receive a $5,000 card. Cuties is committed to kids and education and will continue the charity gift card giveaway up to $100,000 in addition to the individual college scholarship prize.
Abt Electronics, a leading independent retailer of consumer electronics and appliances, is eager to share its holiday spirit! It just launched a "25 Days of Giving Sweepstakes" to give away a hot-ticket item each day leading up to Christmas. Giveaways include an iPad 2, Sony Wi-Fi eBook Reader, LG 50″ Plasma Flat Panel HDTV, Dyson Upright Vacuum and more. Entering is simple! All your readers have to do is "Like" Abt Electronics' Facebook page, and fill out a brief entry form. Winners will be announced on a daily basis.
Simply visit the Playmobil Facebook page now through December 17 to enter for a chance win one of 12 Playmobil playsets. (Current fans can click on the 12 Days of Holi-Play tab and new fans can easily "like" us.) As a bonus, the first 100  entrants each day will receive a Playmobil keychain.
Featuring décor tips, cocktail suggestions and exciting brunch recipes from Food Network® chef and author of the cookbook, Mexican Made Easy, Marcela Valladolid, the Delicioso Brunch Club brings people together over unique brunch experiences, such as at-home tailgating and coffee tastings.  Consumers can join the Delicioso Brunch Club at http://www.facebook.com/Kahlúa, where they may also enter for a chance to win a trip to Valladolid's home town of San Diego, California for brunch, followed by four intriguing days of relaxation in Kahlúa's birthplace of Veracruz, Mexico.
Is your Facebook news feed full of the sparkling Christmas trees your friends have been posting? The holidays are here and Sure Fit, leading provider of slipcovers and home solutions has kicked off their "Christmas Tree Decorating Contest 2011" on Facebook! So get your lights, ornaments, tinsel, and camera ready, and when you post that pic to Facebook, make sure to enter Sure Fit's contest as well!
Starting December 7th and ending December 22nd, one new appliance will be announced via the KRUPS Facebook and Twitter page each weekday (weekends excluded).  To win the item, entrants can simply tell us why they want the appliance for the holidays; or, more creative entrants can comment with an updated "verse" from the beloved "12 Days of Christmas" carol, highlighting the day's item.   All entries must be posted on the KRUPS Facebook wall for that day: http://www.facebook.com/KrupsUSA.
The holidays are officially upon us: family togetherness and the smells of delicious cookies wafting throughout the home. This year, Imperial Sugar Company wants to see just how creative you can get with your holiday baking by submitting a photo of your best original decorated holiday cookie to the Imperial Facebook page or via email to  from now until December 23rd to be entered to win $300 worth of post-holiday party home cleaning services.
TeleBrands Corp., one of the country's leading "As Seen on TV" marketers continues to bring fun and useful products to consumers worldwide. The company has launched more products through direct response television than any other company and this holiday season, TeleBrands is pleased to announce its annual #TeleBrands12DaysofGiveaways contest to kick off on Monday, December 5th! It's easy to participate "Like" TeleBrands on Facebook at http://www.facebook.com/#!/TeleBrandsProducts and answer our daily questions. For fun hints, follow us on Twitter at @TeleBrandsBuzz or CEO/Founder of TeleBrands, AJ Khubani at @AJKhubani and on Facebook, www.Facebook.com/AJKhubani!
TWITTER PARTIES
SOYJOY cordially invites you to a stress-free (and fun!) Twitter party on Tuesday, December 13th from 6-7 pm EST with "Survivor" winners and hosts of ABC's "Everyday Health," Ethan Zohn and Jenna Morasca, to share your favorite holiday survival tips and tricks. RSVP HERE
GREAT DEALS
Tapping into the spirit of giving, Taco Bell is offering a free chicken flatbread combo with a $20 gift card purchase at participating restaurants. The brand joins the popular trend of restaurants giving back to their consumers via including an added incentive for purchase. $10 Gift Cards are also available and no expiration or fees apply to the gift cards. The offer is valid now through December 27, 2011.
MISC EVENTS
Now through December 15, 2011, vote in the Softlips "Flavor Faceoff" (you can vote once daily!) choosing from three potential new flavors – decadent Chocolate Truffle, red hot Cinnamon Hearts, or luscious Watermelon. The winning flavor will be revealed soon after, and the fan choice will be added to the brand's lip-pleasing lineup for this coming spring season at Target® stores. For more infomation about the "Flavor Faceoff," updated product giveaways or for more information, connect with Softlips® at www.facebook.com/softlips. 
On December 16, consumers will flock to online shopping sites to take advantage of the offerings from hundreds of retailers on the annually recognized Free Shipping Day. With last year's Free Shipping Day drawing approximately 450,000 visitors, the free shipping phenomenon cannot be denied as a driver for retailers to draw consumers in during the holiday shopping season.
BLOG GIVEAWAYS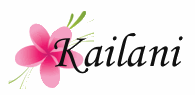 Join us every Monday as we share the latest happenings around the Blogosphere.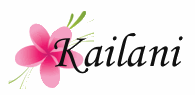 Join us every Monday as we share some of the great events going on around the Blogosphere!
BLOG GIVEAWAYS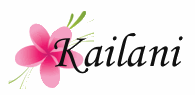 Join us every Monday as we share some of the great events going on around the Blogosphere!
CONTESTS & SWEEPSTAKES
Consumers can visit www.millstone.com from November 1 through December 27 and complete an online entry form to be automatically entered for the chance to win one Grand Prize consisting of $10,000, one Keurig Brewer valued at $120, and one 1-year supply of Millstone K-Cup Portion Packs. Â By entering, consumers also have the chance to win 32 weekly prizes; each weekly prize consists of a $100 grocery gift card, one Keurig Brewer valued at $120, and one 1-month supply of Millstone K-Cup Portion Packs. Please visit www.millstone.com for full contest rules.
Getting kids to become animated about healthy lifestyle habits is not always easy.  To thank families for striving to embrace healthy habits and following the 12-week D-Lightful Living program, Disney Consumer Products (DCP) is now inviting fans to enter to win the ultimate grand prize – a trip for four to a special Disney Magic of Healthy Living experience at a Disney resort in 2012.  Fans can enter now through Dec. 11 by visiting the D-Lightful Living portal on DCP's official Facebook page, Disney Living.
Just as parents begin their holiday shopping, "Despierta América," Univision's top-rated morning show, kicks off a special viewer promotion, Despierta con Pocoyo, that will award POCOYO gift baskets valued at approximately $200 to participants who share the best reasons for why they should win the special holiday basket. The Despierta conPocoyo gift basket give-away runs through December 1, 2011.  During this time, "Despierta América" viewers will be asked to log onto Univision's website (Univision.com) and provide a submission (150-words maximum) explaining why they deserve to win the POCOYO gift basket of toys and DVDs. Throughout the contest period, "Despierta América" hosts will announce winners, giving away a total of 25 POCOYO gift baskets based on the popular preschool animation series and valued at approximately $200 each.  To participate, viewers must go to Univision.com keyword Despierta America for contest information, rules and regulations.
On November 15th, scunci and Teen.com will join to launch a "Do it Up" Special Occasion giveaway. Â Prize pack will include a red silk ruffle clutch evening bag, an embellished silver/gold purse mirror, a $200 gift card to Ulta and an assortment of six dressy hair accessories from scunci. Â Visit www.facebook.com/scuncihair or www.facebook.com/teencom on the 15th for information and enter at www.teen.com in the "Free Stuff" tab.
When your skin looks great, you want everyone to know about it. It's like when a great song comes on the radio, and you turn up the volume! Well, turn up the volume and let everyone know that OXY Skin Care beats acne! Enter now, and each Friday in November 2011, one lucky random winner will win a pair of Beats by Dr. Dre headphones (your choice of either Power Beats In-Ear Headphones or Solo High Performance On-Ear Headphones), and an OXY Clinical Acne Solutions Pack to continue to beat acne every day! Winners will be announced on Fridays in November at 4 p.m. ET on the OXY Facebook page (http://www.facebook.com/oxyskincare), and there will be four total winners.
Whether you are catching a movie or a football game, weekends are just better with friends. Visa Signature wants to help you make the most out of your weekends by giving you a daily chance to win $300 in prizes that will allow you and a friend to go experience even more. It doesn't matter if you prefer to spend your weekends wining and dining, tailgating before the game, or practicing your golf swing, just plan your ideal friend-filled weekend and we may help pick up the bill.
For your chance to win, visit the Visa Signature Facebook Page, http://facebook.com/visasignature, and click on the Go Weekends tab. Drag and drop the activities you'd like to do this weekend and submit your plans to see if you are an instant winner. You can play once every day until November 18th. No purchase necessary. Prizes could include $100 to REI, Sunglass Hut, and Target.
TWITTER PARTIES
We know you love to travel…who doesn't? But sometimes sharing your travel stories is just as fun as the actual trip! On behalf of SOYJOY, please join us for a Twitter party on Wednesday, November 16th from 2-3 pm EST with Ethan Zohn and Jenna Morasca, winners of "Survivor," recent contestants on "The Amazing Race," and hosts of "Everyday Health," to share all of your favorite adventure stories and travel tips. Then, on Thursday, November 17th, we'll ask three trivia questions about the topics discussed during the party, giving you the chance to receive some great prizes! RSVP HERE
We all know the holidays are a great time to give back and our friends Build-A-Bear Workshop couldn't agree more! That's why they're hosting a beary special "Holiday with Heart" event at the Build-A-Bear Workshop flagship store in New York City with Moms and the City to get this holiday season started off on the right paw! Since we can't all attend this special event in person, Build-A-Bear Workshop wanted to make sure no one missed out on the fun. Please join us for a heart-warming Twitter Party where we'll learn all about Build-A-Bear Workshop's holiday initiatives, as they tweet live from the "Holiday with Heart" event! Wednesday, November 16th @5:30 p.m.-6 p.m. (EST) RSVP HERE
Scent is an important part of our lives, memories, and mood. On Thursday, November 17 at 12pm PT/3pm ET we'll be hosting a super fab Twitter Party with J.R. Watkins Naturals to explore how scent can enhance our home and surroundings. Oh, and did we mention that we'll have an expert aromatherapist available to answer your questions? In addition to your lovely presence, Mindy Green will be joining us as a special guest panelist! She'll be sharing tips on how to incorporate different scents into your everyday routine. And, there will be prizes! RSVP HERE
We're excited to announce the Softlips. "So Merry. So You." Twitter party with Softlips and Thrifty & Chic Mom! On Monday, November 28, from 10-11 p.m. ET, find out how you can be "so thoughtful" and give the gift of beauty this holiday season!  But, be sure to watch the Softlips. "So Merry. So You." video www.youtube.com/ilovesoftlips before the Twitter party! We'll be asking questions about the video for chances to win festive prizes, including Softlips holiday t-shirts, Softlips limited edition winter flavors and one grand prize winner gets a sweet treat from Dylan's Car Bar, too! Join the party by following @ilovesoftlips and @thriftychicmom and use the hashtag #SoftlipsGifts on Twitter.
GREAT CAUSES
10 remarkable individuals have been selected as CNN's Heroes and YOU can help choose the 2011 CNN Hero of the Year. Visit CNNHeroes.com and select the hero whose accomplishment, impact and personal story inspire you the most. The top Hero will receive $250,000 to further his or her cause.
On September 23rd, Vitamin Angels, a non-profit charitable organization, launched its 100 Days of Giving campaign aimed at raising a half a million dollars through public and sponsorship donations to help give undernourished infants and children a brighter future. The campaign, which runs through January 1st, 2012 aims to raise $250,000 through public donations, which will then be matched by a group of sponsors for a total of $500,000. While that $500,000 goal is both impressive and lofty, the reach of that kind of funding is simply awe- inspiring. Since the cost for Vitamin Angels to reach one child with vitamin A for one year is merely $0.25, that $500,000 will be used to provide lifesaving nutrients to 2 million children.
BLOG GIVEAWAYS