February 26, 2009 by Kailani  
Filed under guest post
Written by Guest Blogger, GroovyOldLady of Groovy's Ruminations
When I was a kid I loved the book Follow My Leader by James B. Garfield. Â The story was bout a young man who becomes blind due to an accident with firecrackers. Â It was that book that introduced me to the whole fascinating world of training dogs to guide the blind.
I think it was a little later that I learned that many of those guide dogs got their primary training through families involved in the 4-H program.  I had absolutely no idea what 4-H was, but I wanted to join so WE could raise and train dogs.   A puppy would get to spend almost a year with us while we socialized it and gave it some basic obedience training.  Then we'd have to give up our puppy for a year of formal training before he or she'd be ready to actually work guiding a blind person.Sadly, I grew up in apartments and trailer courts.  Small pets were all we could have, so my parents rerouted my desires to girl-scouting.  And that was the last I thought about 4-H.Until recently…
Two years ago, my little girls (back then they were 5 and 7 years-old) were actively involved in a homeschool group at our church. Â Most of our church/home school friends were also involved in, you guessed it, 4-H. Â It seems one of the moms helped run a dairy goat farm. Â Her home schooled girls had been in 4-H for years and she had started a "goat club". Â My girlies and I toured their farm and we were sold. Â We joined 4-H.
We were still a little shaky on what 4-H actually was, but we were working with goats on a weekly basis and having a blast – so who cared! Â Each of my daughters got to "lease" a kid in exchange for farm work. Â Each week we'd go to the farm, do chores and then spend time grooming, socializing and training baby goats. Â That way, when fair season came, the babies would be well behaved and ready for showing.
That first year, Girly-Girl showed her lamancha at a few of the local fairs and won several awards, ribbons and premiums. Â Yes, she won MONEY!
Silly-Head wasn't interested in showing, but she had fun loving on her goat and both the girls learned about goat breeds, goat products, goat care, goat feeding, and goat breeding. Â They helped shave goats, feed goats, brush and wash goats. Â They helped trim hooves, give shots, and diagnose for worms.
It was awesome!
Unfortunately, last year that club started to fall apart. Â The leading mom had several health issues and family emergencies and some of the 4-H guidelines changed. Â According to the new guidelines my girls were "Cloverbuds" and as such, weren't allowed to focus on just one project – like goats. Â The 4-H chief-high-muckety-mucks decided it was healthier for the younger children (up through age 9) to dibble and dabble in a wide variety of interests and activities instead of getting immersed in one intense topic.
At first we railed against this decision – mostly because we'd already been showing goats and loved them. Â But after listening and thinking, I've come to realize the wisdom of the change.
So now we're in a new club. Â We've studied migration and hibernation. Â We've learned about recycling. Â We've rang the Salvation Army bells in the freezing cold while exuberantly singing Christmas carols. Â We've made crafts and birdfeeders. Â We're preparing to learn knitting and plan a play for a local nursing home.
And we still have goats. Â Our new leader also has goats and they'll be kidding in February and/or March. Â We'll be leasing some! Â Silly-Head is still not old enough to show, but I imagine Girly-Girl will be in the ring beaming at the judge and holding her goat's head high.
And I've just completed my training to be a 4-H volunteer. Â Did you know that 4-H is the youth branch of the University Cooperative Extension program? Â The 4-H's stand for Head, Heart, Hands, and Health. Â All the activities we participate in are geared toward helping our kids (that's people kids, not goat kids) to grow and mature in those four areas.
Much of what we do is related to agriculture – raising stock and better farming practices. Â But 4-H is MUCH more than that! Â It's a club atmosphere where kids can learn leadership skills and service, drama, teamwork, conflict management, business principles, arts and crafts, science, cooperation, decision making, setting goals and keeping records. Â It's a wonderful avenue for learning and growing!
If you are interested in learning more about 4-H, contact your local University Cooperative Extension. Â You can find it quite easily by just googling "[your state] cooperative extension", then search for "4-H" on their homepage.
If you've never looked into 4-H for your kids, please do. Â It's a wonderful way to help them grow!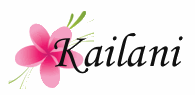 Mothers-to-be are often flooded with hand-me-down baby gear coming from mothers, in-laws, neighbors and friends. These items can save you tons of money, but are they safe?
This month, ShopSmart, from the publisher of Consumer Reports, is placing pre-used cribs, toys, clothing and more under the microscope so you know when you can gratefully say yes and when you should gracefully say no thanks.
Tips to spot unsafe hand-me-downs:
Bath Products:
Safe: Used baby bathtubs are fine as long as the lining isn't full of mold or mildew.
Not Safe: If the tub has an odor of either of these, say no thanks because they can be hard to remove. Also, skip secondhand bath seats, bath rings, and inflatable tubs since they have been responsible for many deaths among babies.
Car Seats:
Safe: A car seat that has all its original parts and labels, has never been in a crash, and fits your car and child is OK.
Not Safe: Products more than six years old are outdated, and most likely too run down to be considered safe.
Cribs:
Safe: Any crib that was manufactured after the year 2000 should be fine, as long as it is not broken or missing any pieces.
Not Safe: Prior to 2000, cribs were held to different safety standards, and will not be acceptable for your baby, even if you slept soundly in them. Any crib with cutouts in the headboard, and corner posts over sixteen inches pose serious risks for a child's safety.
High Chairs:
Safe: Say yes to a hand-me-down high chair if it has a five-point harness to prevent your child from climbing out and a fixed crotch post that prevents him/her from sliding out the bottom.
Unsafe: Old fashioned wooden high chairs with removable trays or arms are considered dangerous and uncomfortable for the baby, in addition to not being up to newer product safety standards.
Strollers:
Safe: Strollers made after 2007 when new safety standard were published are safe.
Unsafe: Any stroller made prior to that date, or has missing, loose, or broken pieces is not.
Toys:
Safe: Stuffed animals and most children's books make fine hand-me-downs. In the case of lead contamination in used toys, there are many home lead inspection kits which can be purchased for under twenty dollars which will tell you whether the toys are safe.
Unsafe: Avoid any toys that are chipped, as well as any small parts that can fit through a tube of toilet paper, since they present serious choking hazards for small children.
Used Clothing:
Safe: As long as buttons and snaps are on tight and none of the thread is unraveling from the fabric, the used clothing is fine.
Unsafe: Pass on any article of clothing with drawstrings because they pose a strangulation hazard.
Courtesy of the March 2009 issue of ShopSmart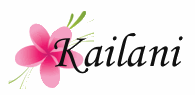 December 29, 2008 by Kailani  
Filed under guest post
Written by: Misty Faucheux
The new year has snuck up on us once more. The Christmas decorations will soon be taken down and placed back in dusty corners. Resolutions will be made and broken. And, just like these traditions are honored around the world, we honor perhaps one of the best known traditions of this time of year: the best of the best lists. In this vein, we pay homage to the 15 best travel bloggers of 2008 and look forward to what they may bring us in 2009.
National Geographic Intelligent Travel National Geographic is already known for their in-depth reporting, great photographs and world reknown magazines. Here, they use those already extensive resources to create an entertaining and very informative blog about the known and unknown places of the world.
WorldHum Presented by the Travel Channel, Worldhum gathers together some of the best and brightest writers, editors and contributors around to provide news, tips and tidbits from the world around us.
Viator Blog The staff of Viator have traveled all over the world and are sharing their experiences with you. The goal of Viator is to provide readers with insights and news about a variety of destinations.
Everything-everywhere Gary Arndt has been traveling around the world with one goal in mind: see everything there is to behold. Follow his adventures, and see what he sees through both words and photographs.
Travel Babel Claire Walter is a travel writer and began blogging in 2006. Now, she shares with her readers the latest news and trends of the travel industry.
The Cranky Flier Want a good laugh, but still be informed? Well, the Cranky Flier is just the place to go. Specializing in airline industry news, this guy won't disappoint.
Killing Batteries Leif Petterson's blogs are more than just fun and educational to read; they're hilarious as well. Follow his adventures and his struggles from places like Romania, Rome and Belfast.
Travel Gear Blog Everyone wants the latest and greatest travel gear there is. So, turn to the authority. Travel Gear Blog gives you information on what's new, what's on sale and what shouldn't be skipped.
Matador Are you passionate about your travel experiences? Then, you should join Matador's travel community. Join others who are just as passionate about writing, traveling, vlogging and photography as you are.
Beijing Going to Beijing? Then, grab a handy computer and upload Suzie's recommendations. She lived in Beijing for three years and now shares all she learned with the rest of the Web.
Gas.tron.o.my If trying new food dishes is one of the sole reasons for visiting new places, then you should be reading Gas.tron.o.my. She has sampled almost all there is to sample in Vietnam.
Neil Duckett Ever felt like a fish out of water? Neil Duckett shares your pain. As an Aussie living in Japan, you can learn along with him how to fit into a strange culture.
Candy from Strangers Join the ever-lasting search for the best piece of chocolate or perhaps lollipop. Malena travels all around the world searching for the next best piece of candy.
Delicious Baby Your kids need to have fun too. Take advice from someone who can help make travel with your kids exciting and more enjoyable for everyone.
My Sweet Viscape Are you visualizing your escape this minute? Well, Viscape can help you find the perfect place to stay or go on your next vacation. Read all about the latest trends in the real estate and the travel markets.
So, for all those that are making resolutions to blog or even just read more, these writers should provide you every bit of inspiration without all their perspiration.
Misty Faucheux is an avid writer and traveler. She has visited every state in the union and many countries in Europe and Canada. Misty lives in Colorado with her three cats and two dogs (just couldn't say no to the pound puppies and kitties) with her boyfriend. She is currently working as the social media manager at Viscape.com, a social networking travel and real estate Web site. http://mistyfau.wordpress.com/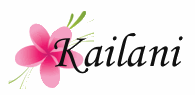 December 15, 2008 by Kailani  
Filed under guest post
From Brian Lapidus, Chief Operating Officer for Kroll Fraud Solutions
Attention Holiday Travelers: There's good news and bad news to report about the 2008 holiday travel season. The good news? Despite current economic challenges, Americans are still planning to travel to spend the holidays with family and friends, according to the latest Expedia Travel Trendwatch. The bad news? Data breaches and identity theft aren't going anywhere. Given that the loss of a laptop, thumb drive, or even a wallet is all too common when traveling, Americans should keep data security top of mind before hitting the road, rails or air this winter.
As the holiday travel season heats up, Brian Lapidus, chief operating officer for Kroll Fraud Solutions, offers these important tips for a safe journey and a happy holiday season!
Lock it up at home. If you've entrusted the family dog or Aunt Zoe's twenty-year old rubber tree to a caretaker while you're gone, put identity-rich items away before you hand over the house key. Don't leave out tax returns, credit card statements, utility bills and the like. It's human nature to be trusting of others, but front-line experience confirms that a significant percentage of identity theft is perpetrated by someone known to the victim.
Lighten your laptop's load. Remember, thieves can't steal what you don't have. Before you hit the road, make time to take inventory. Transfer sensitive, confidential data from your laptop to your company's secure central server, or move it to a disk that may be stored safely until you return. Items you'll want to remove whenever possible include personnel files with dates of birth and Social Security numbers, and customer files with identifiable bank or credit card information. Not even your online personal bill-paying programs should make the trip. If you are required to have sensitive information with you, consider purchasing an encrypted thumb drive and storing the information securely.
Don't tempt fate. If you must take along your laptop or PDA-berry, treat it like a cache of cash or fine jewelry. If the room safe isn't large enough to hold a laptop, consult hotel or cruise ship management and arrange for storage in a centralized main safe or secure holding area. Locking your laptop in your personal quarters — no matter how smart a hiding place you contrive — creates needless exposure and worry.
Block prying eyes with a privacy filter. Thanks to what's called microlouver technology, laptop users can simply snap privacy filters on over their screens to block viewing from an angle. You can see what's displayed from your primary user vantage point, but onlookers at your left or right are prevented from snooping. Office supply stores sell privacy filters, as do many general retailers; prices range from $65 to $150 depending on screen size.
Short-circuit the personal broadcast. Since 2006, U.S. passports have included RFID (radio frequency identification) chips. Some credit cards use them, too. The continuous transmission of radio waves means that your personal details are being regularly aired, as well. Invest in an RFID-blocking passport case or wallet to jam unintentional reception – and any accidental disclosure of your identity. Search 'RFID-blocking wallet' online and find a host of sources, including familiar sites like Amazon.com and Magellan.com, where prices are comparable to similar high-quality leather goods.
Be quiet. Cell phones have erased the boundaries between public and private space for many people. Even if you don't intend to listen, it's almost impossible to tune out what's being said just a few feet away. Heighten your own awareness about what you say in public – and how loudly you say it. Whether you're talking about a pricey souvenir you just bought or keeping tabs on a company project, your words can put you and your company at risk if a thief is within earshot.
Beware the Wi-Fi. One of Kroll's standard tips for businesses also holds true for the average traveler. Use of wireless networks means your data is being transmitted over open airwaves, similar to a radio transmission. If not properly secured, data can easily be picked up by an uninvited party. Earlier this spring, the FBI warned about hackers cruising wireless networks for this very reason. Set your computer default to require your authority before connecting to a new network. And when it does, be sure the address matches what you typed in.
Keep that key. When you check out of a hotel where you were issued a card-key to unlock the door to your room, don't leave the card-key behind. Hold on to it until you're safely home and can shred or otherwise discard it safely. Some say it's an urban myth that card-keys hold vital details like credit card numbers, while others report having tested and confirmed the presence of private data coded into the magnetic strip. Even if there's no definitive answer, why risk it?
Use public computers at your own risk. Public computers, like those found in a hotel's business center, can contain "keylogger" spyware, which records every keystroke including passwords and account information. Keyloggers make it possible for an identity thief to steal any information entered into the computer during your session. Conducting important company (or personal) business on a public computer also increases your vulnerability to "shoulder surfers" – individuals who look over your shoulder to observe what you are doing and, more importantly, collect the sensitive data you're entering.
What's in your wallet? Before you hit the road, make photocopies of the personal material in your wallet: driver's license, credit cards, insurance cards, etc. – front and back – and store those copies in a safe place at home. Should your wallet be lost or stolen, you won't be left wondering what was actually taken, and you'll be able to quickly notify the appropriate agencies about what has taken place. Furthermore, someone at home can always send you the duplicate information you need to get you back to where you want to be — home.
Thank you to Kroll Fraud Solutions for these valuable tips.