We are a movie watching family. We watch movies on television, iPods, computers, and my iPhone. We have memberships to Blockbuster and Netflix. Every Saturday night is movie night in our home. We love movies.
That's why I was very interested in learning more about Movie Library. Movie Library houses thousands of popular movies in almost every format imaginable – Hi-Def, DVD, DivX, PDA, & iPod. These instant full-length downloads start for as little as $1.99. The best part is that there are no additional programs you need to install on your computer.
Their library contains movies from all genres – comedy, drama, action, romance, etc – and even includes television shows such as Hannah Montana, Brothers & Sisters, and Law & Order. They even have the movie Twilight!
What a great way to add movies and shows to my daughter's iPods. Movie Library's prices are so much more reasonable than other download sites which means that I can get more for my money. This is such a great thing since their favorite movies changes from week to week. And the best part is that the quality of the playback is excellent with their 6 channel surround sound and DVD video resolution.
With economic times more difficult these days, I'm glad that our family doesn't have to cut back on one of our favorite pastimes – watching high quality movies!
Sponsored Post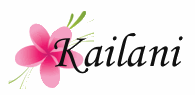 Advertisement
Lately, I've been approached by bloggers asking if they should switch from their free blog platform to paid hosting.
I've always believed that if you're just starting out in the blogging world and not sure if it's something you'd like to do long term, then you'd probably be better off with a free blog platform like Blogger or WordPress.com. This way you can get a feel for blogging without the financial commitment.
However, as your blog progresses you'll find yourself wondering if paid hosting is the way to go. Some people believe that Google is more likely to index your blog if you have your own web host because it sees it as a "real" site. In turn, the more your site is indexed, the more readers it will attract. In addition, having a paid host from the beginning will prevent you from later having to transfer all your posts over to a new blog and informing everyone of your new url. Most of your loyal readers will make the necessary bookmark changes but some won't bother or they'll forget. End result? Lost readers.
So what are your paid hosting options? Web Hosting Choice has come out with their Top 10 Web Hosting Sites to help make your decisions a little easier. Their handy comparison chart lets you view the various sites side-by-side so you can immediately see which option works best for you.
This site also provides you with a Learning Center that can help explain all the various hosting topics and terminology. I don't know about you but I've never completely understood what a dedicated server was and Web Hosting Choice does a really good job explaining it.
I found it very interesting that the #1 Web Hosting Site was also one of the most affordable. This is something that I would have never known had I not seen this comparison chart.
Hmmm . . . maybe it's time to think about changing my web host provider. Who do you use?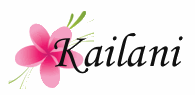 When the girls were babies, I used to worry about having to take them out of the house. I mean, there's just so much things you need to take along not to mention worrying if they'll start crying, how you're going to feed them, and how to tote everything along.
These days, having a young child doesn't mean being stranded at home. This rings particularly true for today's generation of parents, as there's plenty of help to increase freedom of movement and keep people mobile. Enter Bugaboo.
Bugaboo products are both eminently functional and innovative. They distinguish themselves through integrated functionality, streamlined design and personality. You can, literally go farther with a Bugaboo! Check out this family ­ there's no question that they're all loving their outdoors recreation.
You can now share your life experiences and inspiration with Bugaboo Friends. This is a community of active, modern people who share pictures, ideas, stories, videos, tips and inspiration to stay on the go. You can become a featured Friend, and even take on a Bugaboo Challenge to win a prize or two! Have a look and see how Bugaboo Friends are rolling ­ not just locally but all over the world; and you don't even need to own a Bugaboo to join!
The great thing about Bugaboo is the portability, especially when traveling. As a flight attendant, I've seen my share of families with tons of stuff and bulky strollers. It makes life so much easier when you travel light. After all, who needs the added stress?
When you have a moment, check out Bugaboo for the latest and coolest styles on the market today!

This is a sponsored post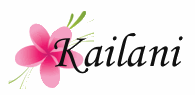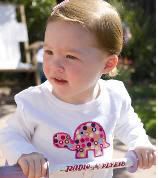 We have a brand new advertiser at An Island Life and it's a boutique with the most adorable items for babies and children. Introducing . . . Ambajam.
From the site: "Ambajam is committed to setting new industry standards for quality and service by focusing our efforts around the following operating principles: Create high-quality, easy-to-care-for products that exhibit the highest levels of style, durability, and functionality. Spark the curiosity and imagination of children through the use of engaging textures, colors, patterns, and shapes. Provide friendly, efficient, and responsive customer service to ensure every experience with Ambajam is enjoyable. And, of course, have fun crafting and selling our products so that our customers always have fun using them."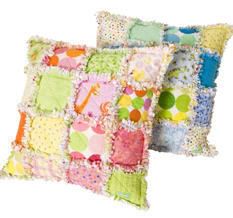 Take a look around and you'll find various clothing and accessories that any child would be proud to use. And they're made to last. Their designs are simple, stylish, and definitely make a statement.
So if you're looking for that perfect Christmas gift or something for your own family member, stop by Ambajam today. You won't be disappointed.
This month they are offering a moving sale. Their entire collection is 25% off through the month of October. (Excluding sale items)Â Enter the following code at checkout: Taxi25