So . . . I guess the Blogoshpere has changed more than I realized since I've last been here. I thought I could just pick off where I left off, however, after only a couple of days I already have a million questions about how to resume. I did keep in touch with a couple of my blogging friends and I'd like to keep them as friends so I decided not to bombard them with questions but rather come to all of you instead to get the 411. Here goes . . .
BLOG SUBSCRIPTIONS
Back in the day I used to use a website called Bloglines to help me keep track of my favorite blogs. Is this still the way to go or is there a new fancy way to subscribe to blogs?
SOCIAL MEDIA
No surprise that Facebook, Twitter and Instagram are still the way to go but what about programs like Klout, Google+ and Pinterest? Any others worth checking out?
MEMES
Besides Wordless Wednesday, what are some of the other popular memes that are going around these days? Is there anything like Project 365 still active?
GIVEAWAYS
Are givesaways still pretty big in the blogosphere? I'm sure disclosure is still the main requirements but is there anything else I need to be aware of? I'm sure this topic is pretty intense and details so if you have a link that can direct me to more information that would be great.
And these are just questions off the top of my head . . . can you imagine if I sat down and really thought about it? Please feel free to leave a comment, send me an email, or if you have my phone number call/text me. Any help or direction would be greatly appreciated.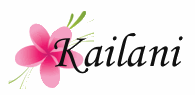 After many many post entries and 5000+ contest tweets, the $2000 BlogHer10 Energizer Sponsorship has finally come to a close. It was a tough race but in the end, Energizer has chosen 2 lucky bloggers to accompany me in representing their awesome company.
So without furthur ado . . . here are the winners.
***** drumroll *****
Congratulations goes out to:
QUEEN MOMMY BLOG
&
MOMMYCOSM
Since Energizer recognizes the time and effort that went into all the entries, they would like to offer everyone who entered but did not win a $15 Target gift card and an Energizer Smart Charger. It's their way of saying THANK YOU to everyone for participating.
Here's how to claim your gift card & Smart Charger:
Submit an email to suem AT blickandstaff DOT com
Headline must read: Energizer BlogHer Contest Prize
Submit a link to the blog that they entered into the Sponsorship contest (so they don't get random people)
Include in email: First Name, Last Name, email, telephone (optional), full address, Blog URL, Circulation of Blog
Thank you to everyone who participated in this contest. And a big MAHALO goes out to Energizer for sending us to BlogHer! We promise to do you proud!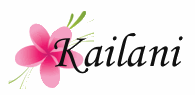 On our recent California vacation, I had the pleasure of meeting one of my absolute favorite bloggers in person . . . Simply Cathi.
I was really excited for the opportunity but I have to admit that I started to get a little nervous as our luncheon date got closer. What if we had nothing to talk about? What if she didn't like me?
All that worrying was for nothing. Cathi & her husband, NY, were two of the nicest people you could ever meet. In fact, we talked non-stop the entire time and had to force ourselves to end the lunch. I could have sat there and enjoyed their company all day. In fact, I was so caught up in the conversations that I totally forgot to take a picture of us together! Now what self-respecting blogger forgets to document the meeting?
Even my family, who was sitting at another table across the restaurant thought they were great. My sister, who is not a blogger, couldn't believe that I agreed to meet a total stranger in person. However,  she later told me how impressed she was by Cathi & NY.
They even brought a baby present for Kaila – a handmade embroidered blanket that Cathi had made herself. If you didn't already know, Cathi makes the most amazing outfits and accessories which she sells at her Etsy store – Kennedy Grace Boutique.
Thank you again – Cathi & NY – for making the drive out to Manhattan Beach to meet me for lunch. I hope we have the opporutnity to get together again one day soon!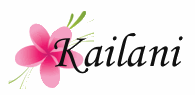 Who are the Clever 1000?
We are creating a group of beautifully diverse and savvy women like you. Women who are powerful networkers, who radiate influence, who share information because it's "what you do," and who thrive on collaborating with other like-minded women. And, hey! We'd love to hear from Clever Guys, if you know any who'd be interested in working with us.
They're looking for 1000 Clever friends who:
are passionate about their social media tool of choice-from FourSquare to WordPress and everything in between
love trying out the latest products and services and sharing their experiences
thrive on connecting with brands at "in real life" events like parties or conferences
are interested in interacting with brands directly by placing ads-that don't compete with existing ad networks-on their blogs
just want to write. Or take photos. Or vlog. Or podcast. And get paid for it.
If you're interested in being considered for this amazing new group, stop by The Cleverist for more information.