I leave tomorrow for Duluth, MN where I'll be participating in the 2011 Beargrease Dog Sledding Marathon as a member of Vaseline's Dry Skin Patrol. Out of all the events we participated in, this was the one I was looking forward to the most. I mean 'cmon . . . dog sledding! How cool is that?
However, as I was watching the news while shivering in Seattle surrounded by 40 degree weather, the weatherman came on and announced that the current temperature in Duluth was minus 40 degrees. I had to have misunderstood him, right? MINUS 40? Isn't that like . . . Antarctica cold?
How in the world do you prepare for that much cold? I can only wear so much layers of clothing before I start looking like a marshmallow. I know I have to start packing soon but I have no idea what to bring. Any suggestions?
Even so, I'm really excited about taking dog sledding lessons and participating in our own version the marathon. There's even a cutest puppy contest happening! This will definitely be a once-in-a-lifetime experience and I look forward to sharing lots of photos with all of you . . . hopefully of me standing proudly on the sled and not face down in the snow.
Wish me luck!
I am being compensated for my time to participate in these events.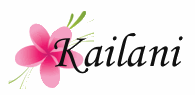 I have to admit that I was a little nervous about our 3rd stop on the Vaseline Dry Skin Patrol's mission to rescue dry skin . . . The Polar Bear Plunge at Coney Island. I mean, what sane person would jump into the icy waters in the dead of Winter? In fact, when I first heard about this event I was a little concerned about my safety . . . I thought, "Aren't polar bears dangerous? How in the world are we supposed to swim with them?"
I kid you not.
My blogging friend Cathi had a good laugh at my expense over that one as she tried to explain what really goes on there.
Okay, no polar bears. Ha. Ha.
When we arrived at the area where the Official Polar Bear Club members gather, I was impressed by all their enthusiasm. They were such a happy group of people who were excited to share their sport and wisdom with us.
We also had the very brave Dr. Jessica Wu with us who suggested that we apply lotion before heading into the water. This would help to lock moisture into our skin and protect it from the rough elements. She also mentioned that we should re-moisturize as soon as we get out of the water so that the cold air wouldn't dry us out.
About 30 minutes before the big moment, we took off our jackets and lined up with the Polar Bear Club members. About 2,000 people were expected to participate with another 10,000 spectators cheering us on. When they blew the horn, everyone made a mad dash to the water. There were so many people around us that I couldn't even see the camera crew. That's when I knew we would have to re-shoot the whole thing. But that didn't stop us from going in.
And Oh. My. God. . . . was it cold!
Yet strangely, I didn't feel the urge to run out screaming in pain. I just stayed in the water and kept jumping around and laughing with all the other crazy people. Finally, I noticed everyone else leaving the water and thought I had better join them or I may never find them again in the madness.
Yes, I survived but did my skin? I'm happy to say that it did. When I walked out of the water I was so cold that I couldn't even feel my feet and legs. I thought for sure my skin would be as dry as a bone when I toweled off and changed clothes. Amazingly, my skin looked just as good as it did before I went into the icy waters. I am a true believer in Vaseline Intensive Rescue.
Thank you to Vaseline and the Polar Bear Club for an experience that I'll never forget.
Follow along on our last tour stop being held in Duluth, Minnesota for the Beargrease Dogsled Marathon on January 29th.
Would you take the plunge?