Well, only 3 days left until I leave on my trek across the US to visit the world renowned Procter & Gamble Headquarters in Cincinnati, Ohio to attend the Pampers Mommy Bloggers Event. Today I received my final confirmation along with my flight schedule, hotel reservations, itinerary, and even bios of the other Mommy Bloggers attending. Boy, I'll definitely be in great company!
As I started packing, I realized that this will be the longest time I've ever been away from my family. It was at that moment that I started to question my decision to go. Even though I know the girls will be in very capable hands, I just can't imagine not seeing them every day. Even when I go to work, I usually do 2-day trips so I at least get to see them before I leave and when I get home.
Part of the arrangements was having a car service pick me up at my home and take me to the airport. And although that would have been pretty cool, I decided to have my family drop me off instead. Hmmm . . . maybe not such a good idea after all. I can just imagine the tears when I have to say goodbye – not theirs, but mine.
What's the longest time you've been away from your family?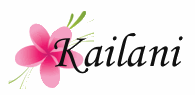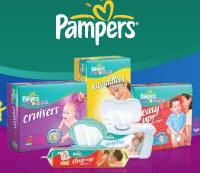 As you know, I travel for a living. However, I have a trip coming up that has got me very excited! Why?
I'm headed to the Procter & Gamble Headquarters in Cincinnati, Ohio on an all expense paid trip to attend The Pampers Mommy Bloggers Event! How cool is that? And did I mention it's ALL EXPENSES PAID?
It's all happening at the end of July where 15 Mommy Bloggers will have the opportunity to meet with Pampers Executives to discuss their products, charitable partnerships, and their dedication to mommies and babies throughout the world. We'll be going on private tours as well as attending discussions, presentations, and dinners. They're even setting aside time for us to blog!
So now I'm off to do a little research on the company and it's affiliations. After all, I don't want to look like a complete dork while I'm there! Does anyone have any questions, concerns, or suggestions that you'd like me to address with Pampers? Just let me know.