A little while ago I had published a post discussing the alarming effects that Tetanus has on women and children around the world and what Pampers & UNICEF are doing to help fight this deadly disease.
Well, now you can do your part to help save a life. See that widget in the sidebar? Just click on it to donate whatever you can – even a dollar will go towards 20 vaccinations. That's 20 lives in which you can make a difference. There's also a tab where you'll be able to immediately print out a tax receipt. Can't get any easier than that!
Each vaccination costs only 5 cents and will help ensure that another person does not die of Maternal or Neonatal Tetanus. It's the best 5 cents you'll ever spend.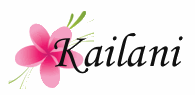 The story of Rosa:

Rosa is a pregnant woman with Aids living in Mozambique. She is due to give birth any day now but she is still working on the rice farm in the 106 degree heat. The clinic is 4 hours away and there is no transportation, no roads. So when she starts to go into labor, she stands up and starts to walk. When she gets there, she squats outside with the rest of the women in labor until it is time for the baby to be delivered.

When the baby is born, the doctor asks her if this is her first child. She replies, "It's the first one to live."

For the first 3 weeks of the baby's life, he will need to take various medications on a daily basis to make sure the AIDS virus won't be passed on to him. Since Rosa can't read, she can't tell the medicines apart or how much to give him. Even if she could read, the dosages are determined by her son's weight which will continually change and Rosa can't do simple math. Even if she could do simple math, she would need to know how much the baby weighs. Rosa doesn't own a scale.

So Rosa and her son will make the 8 hour round-trip journey to and from the clinic every single day in the hot sun for the next 3 weeks to ensure his health. Yet, Rosa feels blessed. Her son was born in a clinic with clean water and a bed with clean sheets. Thanks to the medical staff at that clinic & UNICEF, her son is alive.
UNICEF's mission is "Whatever it takes to save a child."
When Pampers was looking for a worthy charity to partner up with, there was no doubt that it would be UNICEF. UNICEF has saved the lives of more children in 157 countries around the world than any other charity. What they decided to do was provide needy children with tetanus shots in the "One Pack = One Vaccination" campaign. For every specially marked package of Pampers you buy, they will pay for one tetanus vaccination.
Yes, tetanus is still around and just as deadly as ever. The tetanus virus can be found in soil, animal waste, and in the air. All you need is an open cut and your child could become exposed to tetanus. Kind of scary, huh?
Well, in underdeveloped countries, when a baby is born the umbilical cord is cut using a rusty cane knife. Then they put dirty soil on the wound to stop the bleeding. This is the same soil that the farm animals are leaving fecal matter in. Thus, the spread of tetanus.
However, just one shot which, by the way, only costs 5 cents can save the life of this child.
A child who contracts tetanus will experience muscle spasms, inability to eat, and painful seizures that are triggered by light and touch. Can you imagine not being able to hold your baby for fear you'll cause him unbearable pain?
So far, the "One Pack = One Vaccination" has saved the lives of 27 million women & babies around the world. Let's keep the momentum going and help support the amazing efforts of UNICEF & Pampers!
BTW, Pampers donated 1,000 vaccinations in the name of every Mommy Blogger that attended this conference. That's a total of 15,000 children that will not have to suffer from tetanus. How great is that?
Now it's your turn. See that little widget in the sidebar? If you could donate whatever you can – even $1 will go towards 20 vaccinations. That's 20 lives in which you can make a difference. There's also a tab where you'll be able to immediately print out a tax receipt. Can't get any easier than that!
Each vaccination costs only 5 cents and will help ensure that another person does not die of Maternal or Neonatal Tetanus. It's the best 5 cents you'll ever spend.
Photo taken outside the Procter & Gamble Headquarters by Elizabeth of Table for Five.
Lisa from My Thoughts, Ideas, & Ramblings , Erica from Yummy Mummy Club, Stacy from MomCentral, Amanda from OhAmanda, Me, Amanda from Petite Mommy Blog, Heather from Lil Sugar, Romi from True Mom Confessions, Christine from Boston Mamas.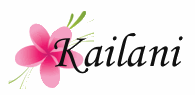 That was the basic message of this morning's meeting.
We spent the day at the Pampers BabyCare Education Center in Cincinnati where we attended various conferences, toured the facilities, and even did a little hands-on product testing all while being followed around by our very own camera crew. It almost made you feel like part of a reality television show. It was a little hard to act normal when there was a huge mic hanging over my head.
It started with the introduction of some of the top people working behind-the-scenes that make everything work:
Jane Wildman, Global Vice-President, Pampers
Liza Sanchez, Director of Product Development
Bruce Jones, Global Director of Product Quality
Kim Yates, Sr. Brand Manager North America BabyCare
Carlos DeJesus, Marketing Director, BabyCare
Bryan McCleary, Director of External Relations, BabyCare
What really impressed me was the way these people just love their jobs and the company they work for. I mean, it could all be an act but I highly doubt it. If you heard the passion and enthusiasm in their voices, you would know these are genuine people who really want to know what the Mommy Blogging community is all about, our ideas, what we have to say. And I'm not saying that just because I got a free trip to Cincinnati, I was truly impressed with what they do.
Their goal is to make a tired mom smile. After all, a happy baby is a happy mom, right? And there's nothing happier than a well-rested baby. How do you help accomplish that? By keeping the baby's diaper as dry as possible. It's also been proven that a baby who sleeps through the night has a better cognitive development in the morning. I wonder if that applies to Moms as well? That sure could explain a few things.
One of the areas we talked about is product development. Since babies can't tell you, "Hey Mom, that elastic is cutting off circulation in my legs." or "Um, I keep taking off my diaper because it's uncomfortable.", the people at BabyCare take great interest in studying the movements and reactions of babies in order to get an idea of what works and what doesn't.
While we were there, we were able to attend a focus group of moms with babies testing out the diapers. Basically, they diapered their child, discussed what they liked and didn't like about the overall design, let their children play for a while, and then observed how it held up. They then take these constructive criticisms and develop a prototype diaper which we got to see being made by hand, layer by layer, including the way they attach the elastic leg openings, side tabs, and even how they put on the character logo. It took 2 women about 10 minutes to make just one diaper. Pretty cool.
But for me, the interesting part was product testing. They took 2 diapers – Luvs and the "other leading brand – and tested them side-by-side. They poured blue water in each one at the same time and let it sit for a couple of minutes. You could see how the Luvs diapers instantly absorbed the liquid while the "other leading brand" only absorbed a portion of it. They then place a piece of paper on the wetness with a weight equal to a baby on top of that. In the end, there was nothing left of the liquid in the Luvs diaper. Even when I touched the lining, I couldn't feel any wetness. I don't even want to tell you how much liquid rolled off the "other leading brand". Needless to say, I'm going to be switching to Pampers as soon as I get home. Maybe then I won't get peed on during our plane rides. Hmmm . . . I wonder how they would hold up in the swimming pool?
*shhh* Yes, I'm a Huggies user and always have been. Of course, I didn't tell them this but it's really not because I thought Huggies was better, it was more of a cost issue for me. Huggies is sold at Costco, Pampers isn't. Why? Apparently, a while back Costco used to sell both Huggies and Pampers. However, Costco wanted to take these exact diapers and also sell them under their independent label, Kirkland. Pampers decided that they didn't like the idea of deceiving the public and decided to pull their products from the shelves. And that was the end of that.
So in the end, we tried to convince P&G that they needed to get their word out to the Mommy Bloggers without sounding like they were pitching a campaign. If you were there, you would have seen that they were real people with real stories. They were a passionate group who believe in and love what they do. They are trying to make the lives of moms easier. Gotta love them for that, right?
My new friends at P&G and the other Mommy Bloggers will probably be reading this and they want to know what you think. How can P&G reach out to the community and share their passion with you without sounding like a commercial?
Stay tuned for more posts on:
Pampers and the environment
Unicef's One Pack = One Vaccination Campaign
And a wrap-up of the conference including photos of the awesome Mommy Bloggers I've met!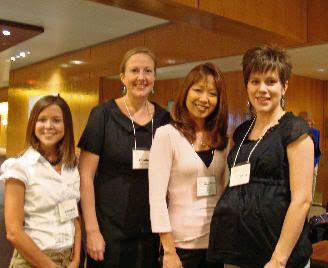 Amanda of A Petite Mommy Blog, Heather of Lil Sugar, Me, Amanda of Oh, Amanda
Update: Luvs is also made by Procter & Gamble. They're marketed as "Ultra leak protection for less than the pricey brands." However, now that I think about it, wouldn't those "pricey brands" also include Pampers? I'll email P&G to find out. Thanks for your questions!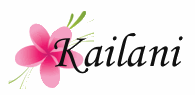 After 11 hours and 1 aircraft change in Utah, I finally arrived in Cincinnati for the Pampers Mommy Bloggers Event.
I have to say, it's pretty interesting to travel on a different airline carrier. The on-board service, meals, entertainment, and seat configuration were all an experience. And let me tell you, when Delta says you can only bring on one carry-on and one personal item, they mean it. I actually got stopped at the boarding door because I also had my laptop bag with me. I ended up having to shove my laptop bag into my rollerboard and couldn't even zipper it all the way up! But hey, at least I was able to consolidate it and board the flight. Makes no sense since as soon as I got on board, I took the laptop bag out again.
Everything went really well and like they promised, Andrea & Jennifer from PainePR were waiting at baggage claim with signs that said "Welcome Mommy Bloggers!" They escorted us to our cars and we were wisked away to the Westin Cincinnati. It was actually pretty cool to be chauffered everywhere in these black luxury passenger vans. Let me tell you, whenever our little convoy pulled up the curb, all heads turned. We felt like movie stars! LOL!
When we checked into our rooms, PainePR had thoughtfully left a gift basket of some cool beauty products in each room to make our stay more comfortable. It was then a quick shower and change of clothes and we were off again to visit the Procter & Gamble Headquarters, specifically the Archive Room.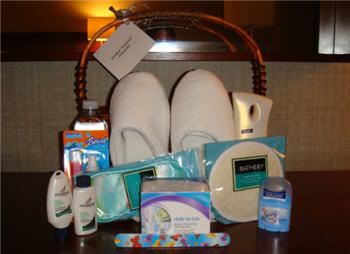 This room held the most amazing samples of products from the history of Procter & Gamble including Max Factor, Charmin, Pampers, Gillette, Tide, and many more. And did you know that Procter & Gamble has their own Emmy Award for Lifetime Achievement? We actually got to see an Emmy Award Statue in person! So cool!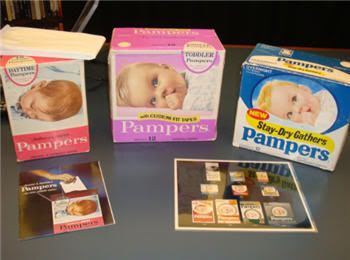 However, the best part is when they explained how Max Factor used to not only do make-up but also wigs for actors and actresses. They explained how the whole process worked and even showed us real locks of hair from John Wayne!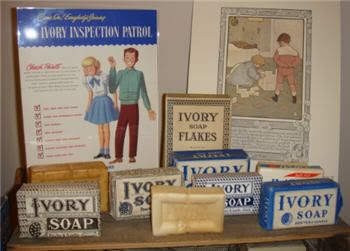 Then it was off to dinner at the Brio Tuscan Grille. It was a great evening getting to know the other fabulous Mommy Bloggers as well as the people from P&G. I wasn't sure what to expect from these executives but they were so down-to-earth and easy to talk to. By the end of the night, we all felt like we've known each other forever. What a great group of people!
Anyway, tomorrow is a big day at the Pampers BabyCare Center to discuss Pampers and their charitable events including Unicef's Vaccination Program. I'll keep you posted!