It may have taken me almost 24 hours to get to NYC but it has definitely been worth it. The friends I've made, the valuable information I've learned, the great sponsors and their generous swag have all made such a tremendous impression on me and I will definitely remember this experience of a lifetime.
Over the past few years, I've heard other bloggers complain about one thing or another during previous BlogHer conventions but I truly believe that you have to make this conference work for you. Figure out what you're overall goals are and then tailor your schedule around it. Would you like to be a better blogger? Attend the many informative sessions. Want to make PR contacts? Visit the Expo Hall. Just looking for swag? Attend the great after-hours parties and events. It really is up to you. And if there's something being shared that you just don't agree with, voice your opinions in a professional way and offer constructive alternatives. Don't just sit there and complain.
I have been very lucky so far in that I've experienced very little drama. Or maybe I'm just attending the more mellow events. All I know is that I'm having the time of my life and that NYC is everything I imagined it to be. It's probably one of the few cities around where everything looks exactly like it does in the movies.
And of course, I have the most wonderful roomies anyone could ever ask for! Things just wouldn't be the same without Simply Cathi & Debra @ A Frugal Friend. From the moment I met them I felt like we had already been hanging out together for years.
Thank you again to Energizer for making this trip possible. I have been wearing my shirt proudly and passing out those USBs. I've been met by nothing but positive feedback from the other bloggers about Energizer's products and the awesome contest they hosted.
Mommycosm, me, Thanks Mail Carrier
When I get back I'll talk a little more about specific events I participated in including a Sandwich Showdown hosted by Padma Lakshmi from The Food Network where I competed against 6 others bloggers to make the perfect Hillshire sandwich.
Stay tuned!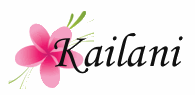 Why is it that I haven't gotten sick in over 6 months but then catch a cold 2 days before I'm supposed to hop on plane headed to BlogHer10? I've been pretty much living on Zicam, EmergenC, Air Borne and lots of fluids and I am feeling better now. However, it would be a lot nicer not to be sick at all. Especially since I purposely left these last 2 days to catch up with all my BlogHer planning, posting  pending reviews, and catching up with emails. I figured that with the girls starting school again I would have some peace and quiet and be able to get tons of work done. Instead, I've been doing a lot of sleeping and feeling very unproductive.
Then to make matters worse, my laptop crashed on me for the 3rd time in 2 months! Each time it costs me $250 to fix it and now I'm wondering if I should just give up and get a new laptop. *sigh*
In any case, I'm still really excited to be headed to NYC for the very first time! I'm really looking forward to seeing my roomies (Cathi & Debra) and hanging out at some very cool events. Thank you to the following companies/organizations for allowing me to join in on the festivities:
There are also some cool sponsors who have set up exhibit booths/suites that I'm just dying to meet: Kolcraft, Webkinz, Jimmy Dean (gotta get a photo of me and The Sun!), Smores, Procter & Gamble, Playskool, Nickelodeon, Kraft Foods, Fisher-Price, and many others.
And of course there are the sessions where I'm hoping to learn things to help make my blog all that it can be:
Stroke Your Creativity
Offline Networking
Professional Blogging: Your Stats
Pitch Me!
Taking Great Photos
Then to top it all off, Cathi & I are going to take a guided NYC tour and see a Broadway show. Can you believe that I'll only be there for 4 days? Can you see why I absolutely CANNOT be sick right now?
And of course, I owe this fabulous trip to my amazing sponsor - ENERGIZER – who is generously paying my way. I'll be attending BlogHer as a Smart ChargeHER and passing out USBs that contain information on how you can get your free Energizer Smart Charger & $10 Target card just by posting a review for them. Plus, one of these USBs has a $500 Target card! How cool is that?
So don't forget to follow me on Twitter @Kailani so you can find me and get your uber-cool USB. You could be the lucky grand prize winner!
NYC here I come!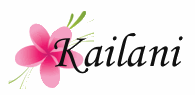 After many many post entries and 5000+ contest tweets, the $2000 BlogHer10 Energizer Sponsorship has finally come to a close. It was a tough race but in the end, Energizer has chosen 2 lucky bloggers to accompany me in representing their awesome company.
So without furthur ado . . . here are the winners.
***** drumroll *****
Congratulations goes out to:
&
Since Energizer recognizes the time and effort that went into all the entries, they would like to offer everyone who entered but did not win a $15 Target gift card and an Energizer Smart Charger. It's their way of saying THANK YOU to everyone for participating.
Here's how to claim your gift card & Smart Charger:
Submit an email to suem AT blickandstaff DOT com
Headline must read: Energizer BlogHer Contest Prize
Submit a link to the blog that they entered into the Sponsorship contest (so they don't get random people)
Include in email: First Name, Last Name, email, telephone (optional), full address, Blog URL, Circulation of Blog
Thank you to everyone who participated in this contest. And a big MAHALO goes out to Energizer for sending us to BlogHer! We promise to do you proud!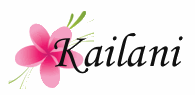 It started out like any other day. I was following the #BlogHer10 Twitter stream and wishing I could attend. However, I just couldn't see paying all that money to spend just as much time in the air as I would be on the ground. Oh, well . . . maybe next year.
Then I opened my email and my Fairy Godmother appeared. Energizer, the world leader in battery technology, wanted to know if I was interested in a paid sponsorship to BlogHer 2010. I had to read the email several times before it actually set in . . . I was going to NYC! And better yet, I was finally going to meet all my wonderful blogging friends in person!
For those who have been following An Island Life, you know that I recently had the opportunity to review an Energizer Smart Charger and found it to be very  invaluable. We all know know how many batteries our kids toys and baby equipment go through and with everyone going green these days, just throwing them out is not very smart . . . or economical.
The Energizer® Recharge Smart™ Charger was developed in response to consumer interest in understanding more about the charging status of their batteries, so they'll know if they will last for as long as needed. Energizer developed a charger that delivers on consumer demand by communicating information about rechargeable batteries and the charging process in three ways:
A countdown clock with large LCD numbers displays how much charging time remains
A fuel gauge communicates the current level of power in the batteries
A bad-battery detector alerts users if the batteries are no longer useful or if they've inserted a disposable battery by mistake
The ENERGY STAR®-certified Energizer® Recharge Smart™ Charger also features a slow charge rate, which extends the number of battery life cycles, and a bad battery alert that automatically indicates if the batteries are no longer useful or if a disposable battery has been inserted by mistake, also a feature that will help make consumers lives easier. Sixty-one percent of the parents surveyed believe an ideal battery charger would indicate when your battery is no longer worth charging.
No wonder it's called a Smart Charger!
Personally, I love the Energizer Smart Charger. There were times when the batteries would run low on the kids electronic toys and making a run to the store just wasn't possible . . . especially with a baby in the family. The Smart Charger has made my life easier and the kids' life happier! It's the only battery brand our family uses now and found that it really does outlast the competition.
WIN IT!
Now for the part that you've all been waiting for . . . the contest where TWO lucky bloggers will win a $2000 SPONSORSHIP to BLOGHER 2010! No, that's not a typo . . . I said a $2000 sponsorship!
Here are the details . . .
Eligibility:
The contest is open to all legal residents of the 50 United States including the District of Columbia as well as Canada, 18 years of age or older at the time of entry. Â The entry period for the Contest begins at 12:00:01 AM Eastern Time (ET) July 6, 2010 and ends at 11:59:59 PM Eastern Time (ET) July 20, 2010. By participating and/or accepting the prize, Entrants agree to be bound by these Rules and to accept decisions of the Sponsor as final in all matters relating to this Contest.
How To Enter:
To enter, bloggers must publish a blog post on their site explaining why they deserve to be an Energizer Smart ChargHER and then post the link within the comments section of this blog post.  In addition, each blogger must meet each of the following requirements:
Must already be registered for BlogHer
Must be a Facebook Fan of  Energizer PowerSource
Spread the word about the contest by tweeting . . . Enter to win a $2000 #BlogHer10 #BlogHer sponsorship courtesy of #energizer & @kailani http://bit.ly/997lLl . . . (or something similar).
Must not already have more than one other sponsor
Judging Criteria
All eligible entries will be judged by a panel of judges under the supervision of the contest administrator (An Island Life) on the basis of the following criteria: originality and creativity, alignment with theme (Energizer Smart Charger) and promotion of contest (how many "tweets" and "retweets" about the contest – in other words, tweet your heart out! The more tweets the better your chances are!). Just don't forget to include #energizer #blogher10 @kailani.
Prizes:
2 – $2,000 BlogHer sponsorships
Terms:
By accepting the prize (Sponsorship) each winner will agree to attend BlogHer and promote the Energizer Smart Charger by doing the following:
1.  Distribute USB drives with information about the Energizer Smart Charger (*in accordance with BlogHer regulations)
2.  Help spread the message that….
One of the USB drives contains a $500 gift card to Target (there will be contact information to redeem)
Tell their friends to write a blog about the Energizer Smart Charger between Aug. 6 – Aug. 27.  If they do, they will receive a $10 gift card to Target and an Energizer Smart Charger.  Our contact information will be on the USB drive for those to submit links to their posts.  Their friends don't have to attend the show to get the swag as long as they post!
3.  Wear Energizer branded t-shirts
4.  Write three posts about their experience using the Energizer Smart Charger and tweet regularly at the show using the hashtag #energizer
So what do you think? Basically, this is a $2000 sponsorship that you can use in any way you choose . . . reimbursement for your trip's expenses, a shopping trip in NYC, a dream design for your blog . . . or all three! The sky's the limit . . . well, $2000 worth anyway.
So start thinking about the ways the Energizer Smart Charger can positively affect your life and you may win a $2000 sponsorship. Be funny, be creative, be original! I can't wait to see who will be joining me as an Energizer Smart ChargHER at BlogHer 2010! Good luck!
This post was written for Energizer who provided the complimentary product for review, BlogHer sponsorship, and product information as well as the (2) additional sponsorship prizes. However, this did not influence my opinions of the product in any way. I really do love Energizer!