If you had to make a sandwich that would win the heart of a child, what would it be? Well, during the 2010 BlogHer Conference I participated in the Hillshire Farms Sandwich Showdown hosted by The Food Network's Padma Lakshmi where contestants were given 2 minutes to make the perfect kid-friendly sandwich.
Each entry was tasted and judged by a panel of 3 adorable kids with the top three contestants advancing to the next round.
Honestly, I had no expectations of making it past the first round. I just thought it would be fun to participate, be a great photo op, and provide a cool blog post.
Along with my roomies, Debra & Cathi, we tried to think of something that was healthy yet different . . . something that would also represent the state of Hawaii. We decided on Hillshire Farms' Honey Ham, lettuce, mayo, pineapple rings, all inside of a sweet roll.
So what did the judges think?
Believe it or not, I actually advanced! I was so shocked since some of my fellow contestants used ingredients that most kids love – candy, chocolate, whipped cream, marshmallows and lots and lots of sugar! I figured I didn't stand a chance.
Unfortunately, I couldn't participate in the next round due to a previous engagement for a private screening of Disney's Secretariat. Instead, I gave up my slot to the person with the next highest score. In any case, it was a lot of fun and I had the opportunity to make some new friends.
That's what BlogHer's all about.
So what kind of sandwich would you have made?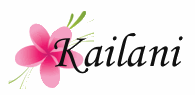 Being an Energizer Smart ChargHer at this year's BlogHer was an amazing experience for me. Not only did I have the opportunity to work with a reputable and generous company but it also allowed me to talk about a very useful product – the Energizer Smart Charger.
During the BlogHer event, I was able to talk to many women bloggers and shared with them my thoughts about the Smart Charger. I told them that . . .
"I've found the Smart Charger to be a great way to make sure I always have working batteries on hand. This is especially important for me since I have a baby and I can't always just drop everything and make a run to the store whenever a battery dies. And with all the electronics we have around the house, having a charged battery is a must."
In between the meetings, I was also passing out those Energizer USBs which contained information on how bloggers could get a free Energizer Smart Charger as well as a $10 Target card just by publishing a post on their blogs. Now it's your turn to benefit from this great offer. Energizer would like to extend this offer to ANYONE (whether you went to BlogHer or not) who would like to receive a free Smart Charger and a $15 Target card!
Here are the details . . .
The Opportunity
By now you've obviously already been in touch with one of our esteemed Smart ChargHers and learned of Energizer's giveaway offer for any and all bloggers. But as a refresher, we will be giving bloggers a Smart Charger and a $15 gift card to Target if you write a blog post on one of the following angles:
Recapping your encounter with our Smart ChargHers at BlogHer
Review of any Energizer charger and/or Energizer rechargeable batteries
Why you think an Energizer Smart Charger would make your life easier?
Again, this opportunity is NOT restricted to only BlogHer attendees, so please feel free to "Spread the Swag" and share this giveaway on Facebook, Twitter, with your blogger community or email this file to a friend! If you share on Twitter please use the hashtag #EnergizerSC.
The Guidelines
Blog articles need to be posted between August 6 and August 27, 2010 (limited to the first 200 bloggers who post their article)
Postings must be at least 200 words and images are encouraged
E-mail the link plus preferred shipping address to wendyb AT blickandstaff DOT com
Additional Details
Once your article is online and you've emailed Wendy to share the link, we will reply with a confirmation confirming you were in fact one of the first 200 respondents. Chargers and Target gift cards will be shipped to the address you provided (no P.O. boxes, please) no later than Nov. 1, 2010.
So what are you waiting for? Could you use an Energizer Smart Charger and a $15 Target card? I know I could! Hurry . . . this offer is open to the first 200 bloggers!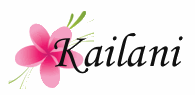 My very first BlogHer has come to an end and what an experience it was. I was so fortunate to have attended some amazing events, learned from some great seasoned bloggers, met some of my online friends in real life, and even took home some generous swag. Not to mention being able to check out the sites of a city that's always been on the top of my must-visit list – New York City.
THE FRIENDS
I was so lucky to have had the best roommates anyone could ever hope for. They were fun, considerate, and just great people to hang around with. Thank you Cathi @ Simply Cathi & Debra @ A Frugal Friend. I don't think I would have made it through those hectic days without you. I will definitely miss our gab sessions that tended to last until the wee hours of the morning.
I was also thrilled to have met some of my online friends in person. Xenia @ Thanks Mail Carrier, Peggy @ Lilfootsmama, Jendi @ Jendi's Journal, Naomi @ Superdumb Supervillian, Kristin @ Our Ordinary Life, Beth @ The Angel Forever, Jason @ Techy Dad, Deb @ Mom of 3 Girls,  and many more. It's so amazing that these people were just as wonderful, if not more, in person.
Peggy @ Tales of Li'l Foot (she's pregnant and definitely glowing!)
Deb @ Mom of 3 Girls, Christina @ Cutest Kid Ever, Beth @ The Angel Forever, Me, Xenia @ Thanks, Mail Carrier
Jendi's Journal
THE COMPANIES
I never thought of myself as anything more than a mere blogger but these generous companies treated us like we were celebrities. The way they took a real interest in learning about my life, my family, and my opinions showed me just how much influence they feel that bloggers really have. They filled me with inspiration to get my act together and hopefully become a better blogger. And of course, the free gourmet meals and cool swag were pretty cool, too.
(back) Me, Kristin @ Our Ordinary Life, Michelle @ Kolcraft, Simply Cathi
(front) Jennifer @ Momma D and Da Boyz, Debra @ A Frugal Friend
I thought it was especially great to be able to meet in person the various PR people that I've worked with numerous times online. It was so cool to actually be able to see their faces and hear their voices instead of reading their emails. They were all so warm and wonderful and I felt like I made some really great friends.
Helen @ Working Mother Magazine, Beth, Debra, Cathi, Me and Reyne @ Toy Industry Association
And here are more photos of the other BlogHer sponsors I had the opportunity to meet: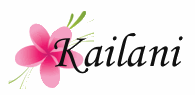 Me, Simply Cathi, & Debra @ A Frugal Friend