This giveaway is now closed. Congratulations to commentor #2: Tracy H!
It's the first day of our Back-to-School Blog Event and we're so happy that you decided to stop by! All week long we'll be sharing some great products and hosting amazing giveaways. Don't forget to also stop by the other participating bloggers' sites for even more chances to win!
Who wouldn't like to be a little more organized? I know I would!
Well, if you're like me and need a physical calendar (not just one in your head!) the Busy Body Book is here to help.
I used something similar to this when I was in college and it was a life saver!  Lately though I've had a hard time finding my "planner" as I call it.  Then I was able to review the smaller of these family organizers and I'm happy again!
I chose the academic year calendar because we are teachers and so even though we don't have kids in school we still function with the school year.  I love that they have this option because so many calendars out there only give you one year at a time.
You can even download current months so you have extra copies for a babysitter or just to add to the beginning of your calendar (this one doesn't start until August so I can add July in).  You do have to put in your name and email to access the downloads, but it's a great way to see if this calendar style would work for you!
Each two-page spread is a week with the left hand side open for lists, notes, or whatever you need.  The right side has open columns that you could label by time, person, activity, etc.  I love that it's so flexible like this yet with structure.
At the front of the book is a pocket for holding little things (like the tear out "to do" lists from the back) and then a set of monthly pages so you can put in major events and see your "month at a glance".
This book has so many great features I know I'm going to enjoy having it help me this year. Plus, look at the cool cover designs, just a little bonus!
WIN IT!
How would you like to win a Busy Body Book of your choice? To enter:
Just stop by Busy Body Book before midnight, Aug 22nd and check out all the calendar styles.
Then come back and tell me which one you'd like to win. That's it!
A random winner will be selected and notified via email shortly thereafter.
The winner will then have 2 days to claim their prize.
To earn extra entries, you may do one or all of the following. Each one counts as an extra ticket but you must leave a separate comment for each one.
Subscribe to An Island Life's feed.
Follow An Island Life on Twitter.
Tweet this giveaway (once daily).
Already "liked" An Island Life on Facebook.
Already a "fan" of An Island Life's Facebook Fan page.
Place An Island Life's button in your sidebar.
Mention this giveaway on your blog with a link back here.
Place our BTS Button on your site:Â 
This giveaway is open to US addresses. Good luck!
And for more chances to win, stop by:
A Frugal Friend
Planes Trains and Taxi Cabs
Thanks Mail Carrier
This post was written for Busy Body Book who provided the items for review and giveaway. By entering this giveaway, you are acknowledging that you have read, understood, and agree to our disclosure policy.

With the back-to-school season upon us, I'm teaming up with some of my favorite bloggers to bring you some amazing products and giveaways that will sure to be a hit with your kids . . . and hopefully make your life a little easier. Introducing our . . .
From Aug 15th – 19th, we'll be sharing with you some great back-to-school products and hosting giveaways for each of these items. Participating in this awesome event (from left to right) are:
Cathi @ Planes Trains and Taxi Cabs
Debra @ A Frugal Friend
Me
Xenia @ Thanks Mail Carrier
You'll get extra entries when you visit the other participating sites as well. So make sure you're following us on Twitter and Facebook so you don't miss out on any of these cool products! Here are some handy links for you to click on.
Like A Frugal Friend on Facebook
Like Kailani on Facebook
Like Planes, Trains & Taxi Cabs on Facebook
Like Thanks, Mail Carrier on Facebook
Follow A Frugal Friend on Twitter
Follow Kailani on Twitter
Follow Cathi on Twitter
Follow Xenia on Twitter
And if you post our button on your site, you'll get another extra entry into these awesome giveaways.

So come back on Monday, August 15th as we kick-off our amazing Back-to-School Blog Event!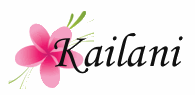 It seemed like forever for BlogHer '11 to finally arrive and then it was over in a blink of an eye. The entire conference was filled with so much great information, cool bloggers, generous sponsors, awesome private events, and swag . . . oh the swag.
One of my favorite events was the Mom Central Infantino/Step2 Event on Coronado Island. They had rented a beautiful mansion and decorated it with tons of fun activities and delicious food. It was also pretty cool to have a sneak peek at Step2′s blueprints for their new Play Kitchens.
One of the most informative meetings was the HTC focus group. Of course, I was probably one of the only bloggers there who had an iPhone . . . which I hid in my bag. Here we were able to talk about what we like and don't like about our current cell phones as well as things we wished were featured. I asked for a fingerprint resistant screen and a dedicated camera button placed on the hardware. Yes, definitely one of the best parts of BlogHer '11 . . . and not because they gave me something totally awesome!
Then there was the Sesame Street & Playskool Event. Watching Elmo, Abby Cadabby, & Cookie Monster talk about blogging was something I'll never forget. Plus, I was able to take a photo with these famous Muppets. And we're not talking about Muppet stand-ins . . . these Muppets and the voices behind them are the real thing! How amazing is that?
What in the world was I looking at?
I was also invited to the advance screening of The Help at the Reading Gaslamp Theater courtesy of DreamWorks Studios. I was really looking forward to just sitting in a nice cool theater and enjoying a little downtime. What I got was one of the most moving and emotional movies I've seen in a long time. I can't wait to start reading the book.
Me & Elizabeth @ Table for 5.
My eyes are still red from all the crying!
Then there was the Big Toy Book Sweet Suite courtesy of KidzVuz where we were able to have some delicious Pink Berry and test out some of the latest toys soon to be out on the market. My favorite was the new line of Littlest Pet Shop where the characters actually move! The new LeapFrog LeapPad is another item that I'm putting on my wish list. Maybe then my kids will stop stealing my iPad. But the most fun I had was dancing with Debra to the Kinect for XBox 360. Boy, am I uncoordinated!
And of course, how could I forget the opportunity I had to drive a brand new Ford Flex. Thank you to Cathi for being my GPS. There's no way I could have found my way back without you!
Here are more memorable moments:
Being silly with my roommates – Cathi @ Planes Trains and Taxi Cabs & Debra @ A Frugal Friend
Getting a manicure with Xenia @ Thanks Mail Carrier courtesy of Scrubbing Bubbles
Having a Mai Tai at the 3M Goin' Coconuts Party. I felt like I was back home again!
Not to mention . . . getting eyelash extensions at You-Phoria, riding a pedicab with Debra while rapping to D12, ordering a glass of wine and getting CARDED at Sparklecorn, and meeting some awesome bloggers that I've known forever online . . . Leanne, Cecilia, Bridgette, Liz, Caryn, and many more.
BlogHer '12 will be back in NYC from Aug 2-4. If you've never attended this conference before and are thinking about going . . . DO IT! I know it all seems so overwhelming but you can do as much or as little as you want. And you'll make friendships that will last a lifetime.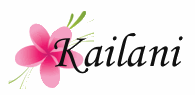 As a flight attendant, I know a thing or two about comfortable shoes. In fact, I can spot a woman in need of a foot massage a mile away. You know the ones – they can be found limping to one side while trying to remain graceful, forcing a smile while wincing in pain, or trying to walk on the balls of their feet to avoid the blisters on their heels. How do I know? That was me many years ago when I believed that fashion trumped comfort every time.
Now that I'm a little older and a lot more wiser, I've found that fashion and comfort can be happily intertwined thanks to Naturalizer. I've been shopping their shoe collection for years and can swear that they make feet very happy. In fact, whenever I'm on a layover and spot a Naturalizer store, I stock up on the latest styles. Don't believe me? Check these out!
I'm even a preferred member of the Naturalizer eClub. You know they don't give those to just anyone, right?
If I were chosen as a Naturalizer Ambassador, I promise to rescue women by providing them with a comfortable shoe alternative. And I know just where to find them . . . at the Expo Hall. Last year, I remember walking around the ballroom visiting the various exhibits, looking for my roomies and the restroom, and dropping off swag at my hotel room. By the end of the day I was pooped. Can you imagine how much worse I would have felt if I weren't wearing my Naturalizer shoes?
So what do you say, Naturalizer? Pick me to represent you at BlogHer '11 and not only will you get a dedicated, hard working blogger rescuing comfortable shoe-deprived women but you'll also get someone who really loves your product!
This was written for MyBlogSpark, the Brown Shoe Company & Naturalizer in the hopes of representing them at BlogHer '11. I was not compensated . . . yet . . . for this post.