November 23, 2007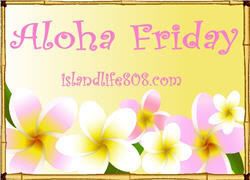 Shopping? Sleeping? Decorating? What are your plans for Black Friday?
I had intended on avoiding the stores at all costs, however, I saw in an ad that WalMart was selling bath towels for $2 each. I thought I'd embroider Girlie Girl's classmates names on them for Christmas gifts. Then I'm on a plane headed for Seattle. Brrrr!
If you'd like to participate, just post a question on your blog and leave your link below. Don't forget to stop by and visit the other players!