I don't know about your kids but mine live outdoors during the Summer months. They love to play in the backyard pool and have picnics in the shade. It's great for me because it keeps the house clean for at least a couple of hours! However, it's during these times that families must be extra careful when it comes to outdoor exposures to heat, germs, playground safety, and dehydration.
To help you stay safe during the summer heat, Mommy Docs, The Clorox Company, & Mom Central have joined up to provide you with these valuable safety tips:
Staying Safe at BBQs. According to a recent survey, 70 percent of Moms are cooking more at home and many are likely switching up their meal routine with an outdoor BBQ. Make sure your kids have a safe BBQ experience by keeping them away from the flames and any sharp knives. Also, don't forget to check that your child's hamburger is fully cooked. Always keep a thermometer on hand to be sure all food has reached the appropriate inside temperature.
Keep the Pool Cool and Clean. If your kids love to spend hot afternoons in kiddie pools, you know the importance of cleaning the pool area. Dump out water after each session, and keep the pool clean by disinfecting it with a solution of ¾ cup bleach* to one gallon of water. Don't forget to rinse well and dry thoroughly after each cleaning (never leave any water in the pool). Be sure to always supervise children when they are in or around any water. (* Always remember to read and follow precautions and usage directions before using cleaning products)
Staying Healthy and Hydrated. Spending time in the heat means kids will be more prone to becoming dehydrated. Remind kids to take frequent rest/drink breaks in the shade when playing outside and try to avoid activity during peak sun hours. Encourage fluids before, during, and after outside activities.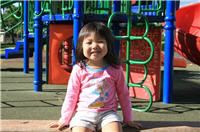 Having Peace of Mind at Playgrounds. Sometimes just getting out of the house is the best way to keep it clean, but before letting kids loose at the playground, ensure the safety of the equipment. Swing seats and slides can really heat up in the sun – test them out before your kids hop on to avoid burns. Be sure the playground surface is composed of a soft material to help prevent injury. All playground equipment should be routinely checked for any broken or loose parts. As always, adult supervision is a must at all times!
Saving on Spills. Spending extra time around the house, especially with kids, often means more spills to clean up. Synthetic sponges and kitchen cloths can start to smell and carry bacteria, but you don't have to toss them out after a few uses. One option to reduce bacteria is to sanitize sponges and dishrags by soaking them in a bleach solution (¾ cup of bleach* to a gallon of water) for 5 minutes in the sink. Don't forget to rinse and dry when done. A wet sponge can also be microwaved to get rid of bacteria. (* Always remember to read and follow precautions and usage directions before using cleaning products)
Have a safe and fun summer!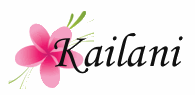 Pre-school is not going well.
I'm not sure if she just needs time to adjust or if it's because she's in the wrong age-group class, but we've had to deal with crying, tantrums, and imaginary friends all last week. She didn't even want to go on her Chuck E Cheese field trip! Now what child doesn't want to go to Chuck E Cheese?
Every morning, Baby Bug does fine until she notices that we're driving in the direction of her school. That's when the chanting starts, "No more school! No more school!" When we pull into the parking lot, the crying starts. And since I've always been the kind of person who avoids public displays at all costs, this really stresses me out. She'll sit on the floor of the car and refuse to come out. I try being firm or distracting her with other things but eventually I'm literally dragging her out since I can't carry her with me being 5 1/2 months pregnant.
During the day, her teacher says that sometimes she's really good and other times she throws tantrums. This is so unusual since she rarely ever gets that upset. When I talk to Baby Bug she says she doesn't like school because no one likes her. She's even compensated by making up an imaginary friend name Kevin.
I don't think the kids dislike her. I think they just can't understand her. After all, these kids are a year older than she is and will be going to kindergarten in the fall. Baby Bug on the other hand still has difficulty verbally communicating and even I can't understand her at times.
It looks like I'm going to have to pull her out of pre-school if they can't accommodate her in the appropriate age-group class. I just don't think that we should be punished for a mistake they made. I did request the 3 year old class when I signed her up even though Baby Bug turns 4 this year. I really think they should somehow honor that. And what are the chances of finding another pre-school that can take her at such a late date?
For now, it  looks like I"m going to have to look into homeschooling her for a while. Me and homeschool? Ugh! I know I don't have the patience for it. Here's hoping for a better week!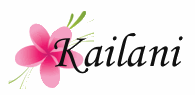 This giveaway is now closed. Thank you for your participation.
The winner is comment # 82: Michelle Hohertz
Congratulations!
There's nothing more adorable than a baby wrapped up in a snuggly blanket. They look so warm and comfortable, don't they? Well, aden + anais specializes in comfortable baby items including swaddling blankets.
COMPANY DESCRIPTION
Aden + Anais was formed by Australian mothers who moved to the United States and found that the swaddling cloths made of the muslin fabric they wanted were too small for their babies, Aden and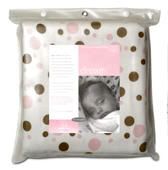 Anais. Further, every swaddling blanket that was large enough was made with fabric other than the muslin cloth that is so readily available for swaddling a baby in Australia. So they began making their own, adding baby hooded towel designs and baby washcloths to their soft muslin creations.
And if you hurry, you can take advantage of their great sale going on right now. All Winter Warmth Swaddles are on sale for $29.95 and Dream Blankets for $39.95. Visit adenandanais.com and enter promo code "wintersale" to receive this generous discount.
WIN IT!
aden + anais has generously donated a beautiful Muslin Sleeping Blanket in your choice of designs for one lucky winner! To enter:
Just stop by aden + anais before midnight, July 5th and view their Muslin Sleeping Bag designs.
Then come back in mention in comments which one you'd like to win. That's it!
A random winner will be selected and notified via email shortly thereafter.
The winner will then have 3 days to claim their prize.
To earn extra entries, you may do one or all of the following. Each one counts as an extra ticket but you must leave a separate comment for each one.
Subscribe to my feed.
Follow me on Twitter.
Mention this giveaway on your blog with a link back here and to aden + anais.
Place my button in your sidebar.
This giveaway is open to US addresses. Good luck!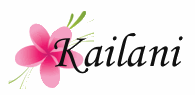 Welcome to this week's edition of Aloha Friday.
In Hawaii, Aloha Friday is the day that we take it easy and look forward to the weekend. So I thought that on Fridays I would take it easy on posting, too. Therefore, I'll ask a simple question for you to answer. Nothing that requires a lengthy response.
If you'd like to participate, just post your own question on your blog and leave your link below. Don't forget to visit the other participants! It's a great way to make new bloggy friends!
My question is:
Do you have any eating habits that people think are strange?