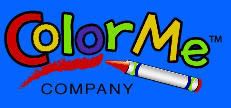 Girlie Girl loves anything having to do with arts & crafts. In fact, she says she wants to become an artist when she grows up. That's why I knew that she would love ColorMe Company.
COMPANY DESCRIPTION
Our products allow children to express their creativity while creating personalized keepsakes for themselves, friends, and family members. Our cards combine the fun of coloring books with the thoughtfulness of letter-writing. All of our ColorMe™ products are great for: Slumber Parties, Birthday Favors, Traveling,  Teaching, and Gift Giving. Built on the simple principle that "Giving is Good," 10% of our gross proceeds are donated to children's charities that you choose through our Charity Choice Program.
MY REVIEW
When I first stopped by ColorMe Company, I was pleasantly surprised to see that not only do they have cards but also offer other items like pillow cases, t-shirts, and seasonal items. We were fortunate to receive two pillow cases to try out for ourselves.
Girlie Girl had the Beach Girl Pillow Case (of course) and Baby Bug received the Flying High Mini-Pillow Case. They both had a lot of fun personalizing them and I enjoyed the fact that this was a very creative project.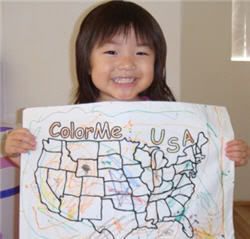 The kit came with the pillow case, markers, crayons, matching postcard, and instructions on how to use everything. Basically, you just have your child color the picture making sure you have something in the pillowcase so the colors don't go through to the other side. Once they're done, just put the pillow case in the dryer for 30 minutes. That's it! We've washed and dryed the pillow cases a few times since and so far the colors have stayed on really well!
This was a great project for Girlie Girl's creative side since the other side of the pillowcase was blank which allowed her to draw her own picture. She loves that she can now display her work of art for everyone to see. Baby Bug, on the other hand, just loved being able to do whatever her big sister was doing.
This would be such a great activity for your child's next birthday party or sleep-over. Not only will they be doing something creative but they'll also get to take home their project! How cool is that?
GREAT DEAL
ColorMe Company is offering everyone 20% their next order. Just use the code colormelovesmoms at check out.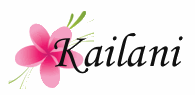 Welcome to this week's edition of Aloha Friday.
In Hawaii, Aloha Friday is the day that we take it easy and look forward to the weekend. So I thought that on Fridays I would take it easy on posting, too. Therefore, I'll ask a simple question for you to answer. Nothing that requires a lengthy response.
If you'd like to participate, just post your own question on your blog and leave your link below. Don't forget to visit the other participants! It's a great way to make new bloggy friends!
Today's question is:
What 3 things have you or would like to accomplish today?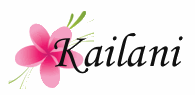 Throughout this entire Presidential election, Girlie Girl and her class have been following along in the process and even conducted their own mock election as I'm sure many schools around the United States were also doing. This included 24 5th & 6th graders from Frazier Preparatory Academy in inner-city Chicago.
However, they took it one step further and organized The DC 24 Kids where they had the opportunity to travel to Washington D.C. and experience the Inauguration in person. For some, it was their very first time to venture outside their neighborhood and boy were they excited!
The children have been blogging and v-logging about their experiences and sharing their touching impressions on their very own website – Share My Inauguration.com. When you get a moment, stop by and read some of their entries as they witness history in the making and experience a once-in-a-lifetime adventure.
What was your child's impression of the Presidential Inauguration?
Thank you to Mom Central for sharing this wonderful information!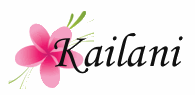 For more WW participants, stop by the official WW Hub or 5 Minutes for Mom
.