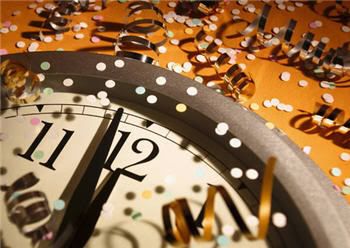 Wishing everyone a safe and happy New Years!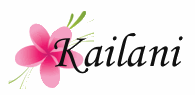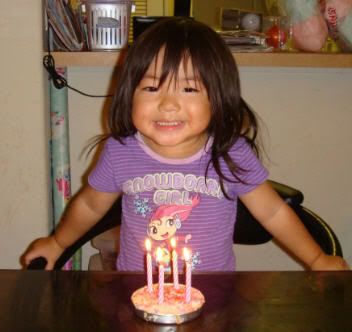 Happy 3rd Birthday Baby Bug!
For more WW participants, stop by the official WW Hub or 5 Minutes for Mom.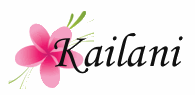 Written by: Misty Faucheux
The new year has snuck up on us once more. The Christmas decorations will soon be taken down and placed back in dusty corners. Resolutions will be made and broken. And, just like these traditions are honored around the world, we honor perhaps one of the best known traditions of this time of year: the best of the best lists. In this vein, we pay homage to the 15 best travel bloggers of 2008 and look forward to what they may bring us in 2009.
National Geographic Intelligent Travel National Geographic is already known for their in-depth reporting, great photographs and world reknown magazines. Here, they use those already extensive resources to create an entertaining and very informative blog about the known and unknown places of the world.
WorldHum Presented by the Travel Channel, Worldhum gathers together some of the best and brightest writers, editors and contributors around to provide news, tips and tidbits from the world around us.
Viator Blog The staff of Viator have traveled all over the world and are sharing their experiences with you. The goal of Viator is to provide readers with insights and news about a variety of destinations.
Everything-everywhere Gary Arndt has been traveling around the world with one goal in mind: see everything there is to behold. Follow his adventures, and see what he sees through both words and photographs.
Travel Babel Claire Walter is a travel writer and began blogging in 2006. Now, she shares with her readers the latest news and trends of the travel industry.
The Cranky Flier Want a good laugh, but still be informed? Well, the Cranky Flier is just the place to go. Specializing in airline industry news, this guy won't disappoint.
Killing Batteries Leif Petterson's blogs are more than just fun and educational to read; they're hilarious as well. Follow his adventures and his struggles from places like Romania, Rome and Belfast.
Travel Gear Blog Everyone wants the latest and greatest travel gear there is. So, turn to the authority. Travel Gear Blog gives you information on what's new, what's on sale and what shouldn't be skipped.
Matador Are you passionate about your travel experiences? Then, you should join Matador's travel community. Join others who are just as passionate about writing, traveling, vlogging and photography as you are.
Beijing Going to Beijing? Then, grab a handy computer and upload Suzie's recommendations. She lived in Beijing for three years and now shares all she learned with the rest of the Web.
Gas.tron.o.my If trying new food dishes is one of the sole reasons for visiting new places, then you should be reading Gas.tron.o.my. She has sampled almost all there is to sample in Vietnam.
Neil Duckett Ever felt like a fish out of water? Neil Duckett shares your pain. As an Aussie living in Japan, you can learn along with him how to fit into a strange culture.
Candy from Strangers Join the ever-lasting search for the best piece of chocolate or perhaps lollipop. Malena travels all around the world searching for the next best piece of candy.
Delicious Baby Your kids need to have fun too. Take advice from someone who can help make travel with your kids exciting and more enjoyable for everyone.
My Sweet Viscape Are you visualizing your escape this minute? Well, Viscape can help you find the perfect place to stay or go on your next vacation. Read all about the latest trends in the real estate and the travel markets.
So, for all those that are making resolutions to blog or even just read more, these writers should provide you every bit of inspiration without all their perspiration.
Misty Faucheux is an avid writer and traveler. She has visited every state in the union and many countries in Europe and Canada. Misty lives in Colorado with her three cats and two dogs (just couldn't say no to the pound puppies and kitties) with her boyfriend. She is currently working as the social media manager at Viscape.com, a social networking travel and real estate Web site. http://mistyfau.wordpress.com/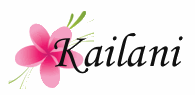 I've written this post over and over again trying to find the right words but then realized that there aren't any. So I'm just going to come out and say it . . . I am no longer pregnant.
About a week ago, I started spotting. I immediately made an appointment to see my OB-GYN and went in thinking I had already miscarried. Surprisingly, when she did the ultrasound there was the fetus with it's heart beating strong. I was shocked. I told my doctor that it's amazing how a miscarriage scare can really make you appreciate a pregnancy. All of a sudden, I felt like I was the luckiest person on Earth to be having a baby. I carried the baby's first photo home in my purse and proudly displayed it on the fridge.
An hour later, the fetus was gone. This is actually the third miscarriage I've been through so I knew exactly what has happening. However, for some reason this one seems to be the hardest one to deal with and I have no idea why. It's not like we were even trying to have more children. I don't know, maybe it's the difference between not wanting more kids and not being able to have more kids.
I think a part of me must still be in denial. I still haven't told anyone besides my family – not my doctor, not my friends, not my employer. I've just been trying to concentrate on spending the holidays with my family and making sure my girls enjoy Christmas even though I'm just not in the mood. I usually keep all of our decorations up until the New Year but decided to take them down the day after Christmas. I'm just so over it already. I wish I could just go to sleep and wake up when the New Year was here.
Don't worry, I know that in time I'll be fine. I have to be for the sake of my two girls. I know I'm so blessed to have them in my life and I want to make sure they know it.
Life will go on . . .