This giveaway is now closed. Thank you for your participation.
The winner is Amanda.
Congratulations!
Being the dedicated online shopper that I am, I'm always on the lookout for websites that make my purchasing decisions a little easier. Introducing . . . Ciao!
From the site: "Ciao! is a multi-million-strong online community that critically reviews and rates millions of products and services for the benefit of other consumers. Available free of charge to consumers in local language versions in major western European and North American markets, Ciao combines unbiased consumer reviews and up-to-date price information from hundreds of online retailers to make it the most comprehensive source of intelligent shopping on the web. Testimony to Ciao's success, more than 38 million consumers visit the site every month, making it one of the largest shopping portals in North America and Europe."
Stop by Ciao! and you'll find almost anything you're looking to purchase – electronics, movies, local events, travel deals, cell phones, wireless networks – the list goes on and on. You'll also find comprehensive and honest reviews from people just like you and me as well as price comparisons to help you make the right decisions.
And it doesn't stop there. You may also earn money by writing product reviews or inviting friends to join by either "sending them an e-mail which contains a link to the Ciao registration form, or by posting Ciao banners and other advertising materials containing links to the Ciao registration form on your own website. For each new member who you recruit for Ciao and who writes at least one product review on the site, they will make you a one-time payment of $1, and then pay you a 50% commission on your member's earnings from the Ciao website for the first 6 six months of his/her membership."
And guess what? Membership is free! So stop by Ciao! today and take a look around. I know you'll be impressed at what they have to offer. Just click on the banner below and it will take you directly to the website.
Win it!
How would you like to win a $100 gift card to the Apple Store? To enter:
Stop by Ciao! before November 8th by clicking on the banner below and register to become a member – it's free & you can earn money!
Find a product you'd like to review.
Click on "write a review" and share your thoughts on that particular product. Please make sure it's a full-length review.
Finally, come back and post your Ciao! user name and the link to your review in comments below.
That's it!
A random winner will be selected and notified on Nov 9th. The winner will then have 3 days to claim their prize. Good luck!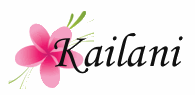 Welcome to this week's edition of Aloha Friday.
In Hawaii, Aloha Friday is the day that we take it easy and look forward to the weekend. So I thought that on Fridays I would take it easy on posting, too. Therefore, I'll ask a simple question for you to answer. Nothing that requires a lengthy response.
If you'd like to participate, just post your own question on your blog and leave your link below. Don't forget to visit the other participants! It's a great way to make new bloggy friends!
Today's question is:
How does your family celebrate Halloween?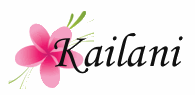 Like most kids, my daughters love playing in the bath. And what's bath time without bubbles? We recently had the opportunity to review Bath Blizzard and the kids had a blast!
From the site: "Turn your tub into a sudsy wonderland! The Kidkleen Bath Blizzard sticks onto your tub – watch it create a blizzard of bubbles and foam right before your eyes. It spits out more bubbles than you can imagine – so kids have a blast and come out squeaky clean."
For the past couple of months, every time the Bath Blizzard commercial aired my daughters would go crazy! "I want that! I want that!" So imagine my excitement when this opportunity appeared and the Bath Blizzard showed up at my front door.
The Bath Blizzard comes with suction cups which held the unit out of the way. All you have to do is pour in a capful of bubble bath solution and out comes the bubbles. And boy, were there bubbles! The girls laughed and played and got clean all at the same time. Gotta love that! Bath Blizzard is non-toxic, wheat & tear-free, and hypoallergenic. It's even pediatrician approved. They'll never run out of bubbles again!
In addition, we also received the Aquadoodle Draw & Doodle which entertained the girls to no end. Girlie Girl has dreams of becoming an artist and is always thrilled to find new mediums to express herself. The best part about this mat is that there is no mess which makes it perfect for even Baby Bug to use. Just fill up the pen with ordinary water and their drawing magically appear on the mat. When they're done playing, I just roll it up and store it away. Fun and convenient!
Thank you to Team Mom and Spin Master for this great review opportunity!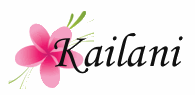 This giveaway is now closed. Thank you for your participation.
The winners are Wendy Y & Kay.
Congratulations!
Have you seen the new line of shoes by crocs? Yes, crocs! And I'm not talking about those comfortable rubber footwear with little holes in them. I'm talking about gorgeous and fashionable styles with the signature crocs comfort. Introducing You by crocs.
From the site: "Originally, Crocsâ"¢ Shoes were intended as a boating/outdoor shoe because of its slip-resistant, non-marking sole. By 2003, Crocsâ"¢ Footwear had become a bona-fide phenomenon, universally accepted as an all purpose shoe for comfort and fashion. Despite our rapid success, we still stand behind the core values of Crocsâ"¢ Footwear. We are committed to making a lightweight, comfortable, slip-resistant, fashionable and functional shoe, which can be produced quickly and at an affordable price to our customers."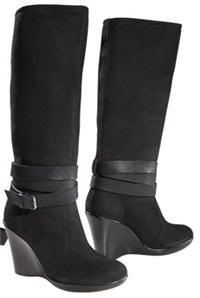 I could not believe my good fortune when I was approached to review a pair of crocs from their new Fall line of footwear. I chose the Highball Lambswool boots and was not disappointed. These beautiful pair of boots  were so comfortable that I truly did not want to take them off. The 3 inch heel was a little higher than I'm used to but because of the ankle support the boot provided, I was able to walk with no problems.
The really great thing about this style is the versatility. There is a removable ankle belt and the top of the boots can be turned down to show-off the amazingly soft and fluffy lambswool interior. This pair would be the perfect accessory to any item of clothing from jeans to dresses.
And of course, there's the signature crocs comfort. I've own pairs of boots before but this one is the absolute most comfortable ones so far. The padding in the bottom absorbs the shock that most boots produce and I felt like I could walk for miles in them.
When it comes to footwear, I usually have to decide between style and comfort. This time I got both!
Buy it!
Stop by You by crocs and check out their new fall line for the whole family. I can guarantee that you'll be as impressed as I was.
Win it!
Are you ready? You by crocs has generously donated TWO pairs of footwear for TWO lucky winners! To enter:
Stop by You by crocs before midnight, Nov 21st and check out their brand new designs. The winners will be able to select from the following designs: Fabulous Fashionista, Highball Lambswool, Impossible Girl, Mischeivious Minx, Racy Rocker, Shaken Not Stirred, Sidecar Patent Leather, Sophisticated Mama, Twisted Tart, Daring Duchess.
Then mention in comments which pair you'd like to win. That's it!
A random winner will be selected and notified on Nov 22nd.
The winner will then have 3 days to claim their prize.
To earn extra entries, you may do one or all of the following. Each one counts as an extra ticket but you must leave a separate comment for each one.
Subscribe to my feed.
Mention this giveaway on your blog with a link back here and to You by crocs.
Place my button in your sidebar.
This giveaway is open to US addresses. Good luck!
Want another chance to win? Stop by 5 Minutes for Mom where they're giving away 2 pairs of their own!