For more WW participants, stop by the official WW Hub or 5 Minutes for Mom.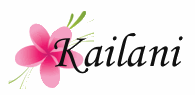 After 4 hours at the hospital, 3 doctors, 2 x-rays, and 1 restless Baby Bug, the diagnosis was finally in . . . DH broke his collar bone. This is exactly what DH thought had happened but the emergency doctor we saw the night of the accident said that nothing was broken even after he took x-rays. In fact, the emergency room doctor told DH to exercise his arm 3 times a day by taking off the sling and rotating it. Today's doctor said that DH is lucky that he didn't do more damage to it.
The doctor restricted him from working for 6 – 8 weeks. Can anyone say, "O.M.G."? The worst part is not that he's the major bread winner of the family, it's not that I'm going to have to work extra trips to try and make up for it, it's not even the inevitable decrease in blogging I'm going to have to do. The worst part is . . . he'll be home for 6 – 8 WEEKS! *am I shouting?*
Anyway, moving on . . .
Thank you again for a wonderful month of comments, advice, support, well wishes, & friendship. I know I've been slacking in the Commentor of the Month Award but I promise to make more of an effort to continue to recognize the person who has left the most comments for that month at An Island Life.
This month's award goes to a new blogging friend – Amy @ My Life As A Trailer Park Mom. She describes herself as "a SAHM living life in a trailer park. It's not the best life, but it's our life, for now. One day, things will change, on God's timing. Until then, we make the best with what we have. The kids are happy and healthy, which is what really matters, right?"
Now that's what I call a positive attitude! I met Amy through her participation in Aloha Friday and really enjoy reading about her life as well as seeing photos of her beautiful children in her Wordless Wednesday posts. Every once in a while she'll even share some great recipes that she's come across. Stop by and check out her site – she's a pretty cool blogger!
Amy will receive an item of her choice from my CafePress Store as well as a button to display on her sidebar. Thank you, Amy, for your friendship and comments!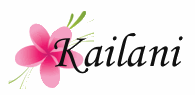 Thank you to all my Twitter friends for keeping me company the night I sat in the emergency room waiting for DH to take his x-rays. Thankfully, nothing is broken but he still cannot move his right arm. We're following up with his doctor today to find out what's going on.
It all started when DH decided to ride his bicycle after dinner. Never mind that he hasn't ridden it in 10 years or that it was pitch black outside. He said he wanted to do something different than go on his usual run.
About an hour later, he comes home and says, "Remember when you said you married me for better or for worse?" "Yes." I cautiously replied. "Well, I think this is the "worse" part they were talking about." he said.
He turned his right side to me and I almost fainted. He was bleeding from head to toe. Now, I have a very weak stomach. Once when Girlie Girl had a splinter in her toe, I had to make my sister take it out for me. So seeing him dripping blood all over the kitchen floor did not sit too well with me. He said he couldn't lift his right arm up and thought that maybe he had broken his collar bone.
I rushed him to the emergency room and even the doctors there were a little thrown by the way he looked. "What happened to you?" they asked. "Do you want the real story or what I plan to tell everyone tomorrow?" he said. I have to say, I was impressed. Even in excruciating pain, he still had a sense of humor.
The x-rays did not show any broken bones but that maybe he had torn his rotator cuff instead. Even so, his right arm is in a sling and he has no use of it whatsoever. They prescribed him some Vicodin and sent us home.
For right now, he's out of work for the next three weeks. *sigh* Pray for me.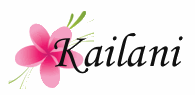 Thank you to everyone who helped with Girlie Girl's school project. We really appreciate you taking the time to take her survey and answer her question. The teacher was so surprised at how many "friends" Girlie Girl has. hee hee
In return, I decided to hold a surprise giveaway! One random blogger who left a comment on that post will be selected to win 2 bags of Hurricane Popcorn (buttered popcorn, furikake, rice crackers). It's a favorite with all the locals and our choice of snack during movie nights!
The winner is . . . .
Mrs. Brownstone @ XBOX Wife
Congratulations!