Did you find that your second or third child tended to hit milestones earlier or later than the first?
I always thought that Baby Bug would learn things more quickly because she loves imitating Girlie Girl. She wants to be just like her big sister.
However, at 2 ½ she still isn't close to being potty trained, she can't properly use utensils, and I can barely understand her at times. Add to the mix that she's short for her age, and I tend to forget that she's not a baby anymore. In fact, she'll be 3 in just a few months!
In a way I'm secretly glad that she's taking her time because I'm not sure I'm ready to have her grow up on me just yet. And as much as I look forward to her starting pre-school so I can have some quiet time to myself, I know I'll miss having my little companion around.
So, I guess I'll continue to savor every unrecognizable word she says because I know that one day I'll look back and miss having a baby in the house.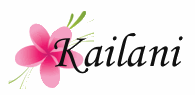 This giveaway is now closed. Thank you for your participation.
The winner is Louise. An email notification has been sent.
Congratulations!
I've never been very good at memory-type games. Maybe it's because I just have too many things going around in my head. However, Girlie Girl's life is a little less complicated and therefore is an expert at recalling things she's seen. That's why she really enjoyed Briarpatch's new game – I Spy Private Eye.

From the site: "Become an I Spy Private Eye…..can you remember what you spy? Shake up the cubes, press the timer and go! You have 30 seconds to spy the I Spy images on all 9-picture cubes before they are hidden from view. "Beep,Beep!"…times up! Examine the evidence. Choose one I Spy picture card and find all the images that match the cubes and score points….but watch out for a challenge!"
This was a very easy game to understand and play. And since there really wasn't any kind of set-up to do, after reading through the directions we were off and playing. The great thing is that it involves just pictures so this is perfect for the younger age groups.
Lots of fun for the whole family!
This game sells for $24.99 at Briarpatch.
Win it!
Briarpatch has generously donated I Spy Private Eye for one lucky winner! To enter:
Stop by Briarpatch before midnight, Sept 5th.
Then come back and mention in comments what your favorite item is. That's it!
A random winner will be selected and notified on Sept 6th.
The winner will then have 3 days to claim their prize.
To earn more entries, you may do one or all of the following. Each one counts as an extra ticket. Please leave a separate comment for each extra entry.
Subscribe to my feed.
Mention this giveaway on your blog with a link back here and to Briarpatch.
Place my button in your sidebar.
This giveaway is open to US addresses. Good luck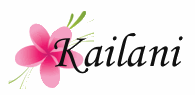 Welcome to this week's edition of Aloha Friday.
In Hawaii, Aloha Friday is the day that we take it easy and look forward to the weekend. So I thought that on Fridays I would take it easy on posting, too. Therefore, I'll ask a simple question for you to answer. Nothing that requires a lengthy response.
If you'd like to participate, just post your own question on your blog and leave your link below. Don't forget to visit the other participants! It's a great way to make new bloggy friends!
Today's question is:
Have you ever felt like taking a long blogging break?
I've been dealing with some blogging drama lately and as much as I try not to let it bother me, it does. I just don't understand why some people just assume the worst in others and try to bully them into conceeding. Aren't we all supposed to be adults here? If you have a problem with someone, shouldn't you just confront them personally instead of bad mouthing them to everyone you can think of?
Over the past 2 years, blogging has been a overwhelmingly positive experience. And even though it took valuable time away from my family, I continued to post every day and built amazing friendships. But now I Iook around the room and see a 6 year old who is screaming for attention and a baby who is not a baby anymore. It's these times that I know that fighting a cyber war with someone I've never met is just not worth the time and effort. I have better things to do, you know?
It's these times that I think I may need a nice long blogging break.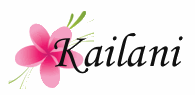 When I went to work last weekend, I complained to DH about my Nintendo DS being taken over by a pair of tiny 2 year old hands. When I came home, this is what I found waiting for me:
Woo hoo! Not only did I get a brand new DS but also a cool alarm clock to be used with my iPod.
What's a nice surprise (material or non-material) that you've gotten recently?
*Update: My apologies for the misleading title. It wasn't really my birthday, it just felt like it was.