I don't know about your kids but mine live outdoors during the Summer months. They love to play in the backyard pool and have picnics in the shade. It's great for me because it keeps the house clean for at least a couple of hours! However, it's during these times that families must be extra careful when it comes to outdoor exposures to heat, bugs, damaging sun rays, and dehydration.
To help you stay safe during the Summer Heat, Mommy Docs and The Clorox Company have joined up to provide you with these valuable safety tips:
Have a Sun Protection Strategy:

The American Academy of Pediatrics recommends sunscreen with a minimum Sun Protection Factor (SPF) of 15. Look for products that provide "broad spectrum" coverage to protect against both UVA and UVB rays. Use this sunscreen routine with your child–daily application 30 minutes before going outside and reapplication every 2 hours (or sooner if swimming, toweling off, or sweating). Creating a routine will establish good habits for the future. In addition, don't forget a wide brim hat, sunglasses with 99-100% UVA/UVB protection, and sun protective clothing.

Keep Pests off Your Little One:

In the summer, many insects can bite or sting your child. For pesky mosquitoes and ticks, consider a DEET containing insect repellant. Apply sparingly to exposed skin (avoid backs of hands and around the eyes and mouth) and/or to clothing once a day. As the percentage of DEET goes up, the duration of action increases. To prevent unnecessary exposure, always use the lowest percentage that will last for the planned length of time spent outdoors. Never go above 30% or use on children under 2 months old.
Keep the Pool Cool

and

Clean: Small yard pools provide a great way for kids to have fun and cool down when the temperature rises, but they can also harbor germs, such as bacteria. To keep the pool free from unwanted "swimmers," after each use disinfect it with bleach by cleaning with a solution of ¾ cup regular bleach to one gallon of water, then rinse well and dry thoroughly. Safety must: Always supervise children regardless of age when they are around any water; whether it's a bucket, a small backyard plastic pool, or the local community pool.

High Heat Means Hydrate

: Excessive heat exposure may cause your child to experience a heat-related illness such as heat cramps, heat exhaustion, or even heat stroke. How to prevent this: take breaks in the shade, avoid playing outside during peak sun exposure hours, and drink, drink, drink! Make sure your child is taking in plenty of fluids

before

he become thirsty.

Rid Rashes and Relieve Itchies

: Running through the yard in bare feet, taking a nature walk on a trail, and picnicing in the park are some of the joys of warmer weather. But all of this outdoor activity can expose your child to a host of plants including those which cause poison ivy, poison oak or poison sumac. If an allergic reaction occurs, ask the pediatrician about an oral antihistamine and/or a topical skin care product such as a steroid cream or calamine. If the rash is extensive, looks infected, or is not getting better, call your doctor right away.
As for me, my Summer tip is . . . don't put your child in a regular diaper when they're going swimming. LOL!

Do you have any other tips or suggestions that work for your family?
Spotlight Comment from Channah @ Get a Grip, Mom!:
Oh my gosh, that was hilarious! I totally forgot what summer tip I had after watching that video! The diaper was as big as your daughter!

I'm the queen; look at me!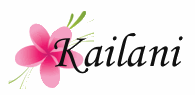 This giveaway is now closed. Thank you for your participation.
The winner is Val of A Contest Blog!
Congratulations!
Looking for a new look this Summer? The Diva has generously offered a custom theme to one lucky WordPress user. And she'll even install it for you!
She's just starting out and doesn't have much in her portfolio at the moment but the ones that are there are pretty cool! Check these out!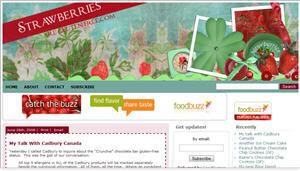 So if you'd like a blog make-over or a completely new theme:
Just mention in comments why you want a new look before midnight, July 9th. That's it!
A random winner will be selected and notified on July 10th.
The winner will then have 3 days to claim their prize.
To earn more entries, you may do one or all of the following. Each one counts as an extra ticket.
Subscribe to my feed.
Mention this giveaway on your blog with a link back here and to The Diva.
Place my button in your sidebar.
NOTE: Due to the overwhelming responses I receive for extra entries, from now on please submit a separate comment for each extra ticket you're submitting. This will ensure that all your extra efforts are counted. Thank you!
This giveaway is open to everyone world-wide! Good luck!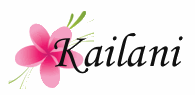 Well, it's that time again. Time to announce this month's Commentor of the Month Award.
*drum roll* Congratulations to Renee of fefyfomanna!
I've known Renee for a while now and I believe we met through Wendy's Casting Call Event (which unfortunately no longer exists). What I really like about Renee is that she tells it like it is. I know I can count on her to give her honest opinion about things and I always know where she stands on various topics. She blogs about her daily life as well as her amazing daughter, Darly. So, if you haven't met Renee yet, stop by fefyfomanna and introduce yourself. You'll find that she can be one of the most loyal blogging friends you'll ever have the pleasure of knowing.
So what does Renee receive? She'll get a cool button to display on her blog to announce to the world what a great commentor she is. In addition, I've decided to add another prize to the mix. I've recently started my own Cafe Press Logo Shop and Renee can select any item in there as well. Cool, huh?
So how can you be next month's Commentor of the Month? It's simple, just leave comments here at An Island Life and the person who left the most comments (not including entries into the giveaways) at the end of the month will get the award. Simple!
It's just my way to say thank you for being such loyal friends.
From Renee: I've got my blog already for visitors. It's cleaner than my house…hee hee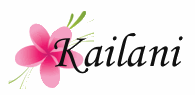 I saw this question over at Cafe Mom and since I just got home from grocery shopping, I thought it would be an interesting topic.
What indulgence always makes your grocery shopping list?
When I head for the market, I usually make a list of things we need and hope I can find most of it on sale. If it's a necessity like rice, milk, bread, etc., I'll usually get it no matter what. Other things like certain fruits, cereals, meats, and snacks can usually wait until I find a good deal.
However, the one thing I always buy no matter how much it costs is Lays Potato Chips. I don't know what it is I love about it but I won't buy any other brand. And it can't be any of the flavored ones like BBQ, Sour Cream & Onion, or Salt & Vinegar. It has to be the Original Lays in the yellow package.
So, what is your grocery shopping indulgence?
BTW, this is not a paid advertisement. I just really love Lays Chips.
Comment Spotlight from Nik @ Prose & Converse:

I can't make it through the store without a pint of Ben & Jerry's Cinnamon Buns ice cream! I usually only have a few bites of it (and the magical little gnomes eat the rest when I'm not paying attention- that's the only explaination, because the rest of the family denies it). It's so delish!