Welcome to the 2nd Annual Bloggy Hoss Elections! Last year was such a success that I decided to have it again this year.
If you're around my age, you'll probably remember this high school contest where classmates voted for their friends in various categories and the winners got a cartoon character drawn of them and published in the yearbook. How I longed to be Miss Popularity. *sigh* It never happened. Believe it or not, I was very shy back then.
It's now *ahem* 20-something years later (for me anyway) and I'm giving all of you a second chance at going for that prestigious award. And even though I'm sure a lot of you were actually popular in high school, I won't hold that against you.
Here are the categories:
Most Athletic
Class Clown
Brainiest
Most Popular
Most Likely to Succeed
Most Artistic
Head Cheerleader
Nicest Personality
Most Talkative
Best Looking (Site Design)
Rules:
From now until June 6th, you may nominate one blog for each category using my contact form above (all nominations will be held confidential).
The top 3 nominees in each category will then be announced on June 7th.
From June 7th till June 10th, a poll will be posted here and you may vote for one blog in each category, once per day. Get all your friends to vote for you, too!
The blog with the most votes wins. Winners will be announced on June 11th and receive a cool button to prove how popular you are!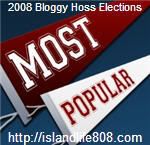 So, go and check out your blogrolls to see who fits into the above categories and may the best blogs win!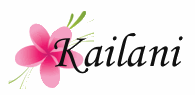 This month's Commentor of the Month Award goes to Cathi of The Way I See It . . . and this sidebar button has been bestowed upon her due to the many comments that she's left here for the month of May.
Cathi is such a great blogging friend and I always look forward to reading about what her family is up to. She is a wife, mother, and grandmother which all keep her very busy. That's why it amazes me that she can even find the time to sew the beautiful items in her etsy store – Kennedy Grace.
In fact, we recently won a tutu from her site and excitedly waited for it to arrive. When we opened the box we were thrilled! It was obvious that Cathi puts a lot of pride into her designs because the quality and workmanship were amazing. So, if you're looking for a beautiful tutu for your little princess, crayon aprons, tote bags, or some cute summer outfits, stop by Kennedy Grace or you can find Cathi at The Way I See It . . .
Thank you Cathi! Baby Bug loves it!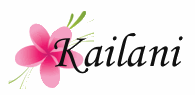 This giveaway is now closed. Thank you for your participation.
The winner is Amy of The Q Family Adventure!
Congratulations!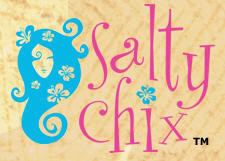 Love the beach? Then Salty Chix is the place for you. They specialize in unique beach wear and ocean-inspired jewelry that will make you feel like you're right there enjoying the cool salty breeze.
From the site: "We are about loving the ocean. It can be the Atlantic ocean, the Pacific ocean, or the Caribbean sea….We all share the same passion, our love for the beach. Let's all be inspired by the oceans beauty and have fun with our own unique style. Be Bold, Be Beautiful, Be Authentic! Take a bit of that ocean loving feeling home."
I was lucky enough to receive 2 of their Tees including the Emily in pink, of course. And let me tell you, these tees are soft and comfortable! I could practically live in them . . . I'm not kidding! They're made from 100% cotton and cut to flatter the female body. I also received a couple of cool looking caps (trucker & military styles) which are perfect for keeping my hair out of my face while out in Hawaii's famous trade winds. Add a couple of braided pony tails and I look like I'm back in high school (well, at least I thought so . . . hee hee).
And if that's not enough, all purchases arrive in reusable organza pouches and all hang tags are made from recycled paper. Mother Nature would be so proud of Salty Chix!
Now for the good part, Salty Chix has generously donated a Tee in one of the following designs (Megan, Emily, or Autumn) and a pink Vintage Trucker Cap (value $33) to one lucky winner. To enter, just stop by their site before June 6th and check out their cool products. Then come back and mention which Tee you'd like to win. That's it! A random winner will be selected and notified on June 7th. The winner will then have 3 days to claim their prize.
To earn extra entries, just subscribe to my feed and/or mention this giveaway on your blog with a link back here and to Salty Chix. Please let me know if you're doing/did the extra credit so I can make sure you're entered properly.
This giveaway is open to US addresses only. Good luck!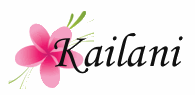 Welcome to this week's edition of Aloha Friday.
In Hawaii, Aloha Friday is the day that we take it easy and look forward to the weekend. So I thought that on Fridays I would take it easy on posting, too. Therefore, I'll ask a simple question for you to answer. Nothing that requires a lengthy response.
If you'd like to participate, just post your own question on your blog and leave your link below. Don't forget to visit the other participants! It's a great way to make new bloggy friends!
Today's question is:
Name one blog that you think more people should check out and why.
I would recommend Lulu's Laundry Blog. That girl has a wicked sense of humor!