It's inevitable. Every time I get Baby Bug into her high chair, her sippy cup will eventually get launched. It's gotten to the point where I just leave it on the floor until she's done eating. After all, she's just testing me, right?
Well, in this month's issue of Wonder Time I found out that maybe it's not so personal after all. According to Jennifer Eyre White:
It turns out that babies dump their food (and sippy cups and toys) from high places not just because they want to watch you aerobicize or to feed the family dog. They're exploring gravity and cause and effect – it's a neat little experiment. The thrilling time comes at about 12 months when babies will purposefully pick up an object with the sole intent of dropping it over the edge of the high chair tray. They follow its plunge intently and watch it land. And more than just "things fall down," babies are learning that things behave differently upon impact: Avacado sticks to the floor, blueberries bounce and roll, a spoon goes "bang", oatmeal goes "splat", milk "sploosh."
So the next time Baby Bug throws her plate like a frisbee, I'll try to stay calm and remember that she is not purposely being "naughty", but that it's just another step in the learning process. However, is it too much to ask to throw it in the direction of the floor and not the carpet?
Did your children throw their food when they were babies?

Get your own valentinr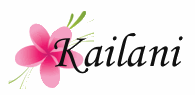 This giveaway is now closed. Thank you for your participation.
The winner is Marcia@yahoo.
Congratulations!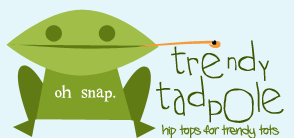 Okay, how could you not love that cute little frog in the header?

He's the mascot of Trendy Tadpole, a hip and cool place to find some of the most original t-shirt designs on the internet. Their goal is to "bring pop culture, a hint of nostalgia, and a pinch of fun to the table in every tee shirt." And it looks like they're doing just that.
These high quality 100% cotton shirts are made in the USA and are designed with style and comfort in mind.

Guess what? The very generous people at Trendy Tadpole is giving you a chance to win a tee in your choice of designs. To enter, just stop by their site before February 3rd and check out the various shirts available. Then come back and mention which one is your favorite. That's it! A random winner will be selected and notified on February 4th.
To earn extra entries, just subscribe to my feed and/or blog about this giveaway on your site with a link back here and to Trendy Tadpole. Please let me know if you're doing the extra credit so I can make sure you're entered properly.
This giveaway is open to U.S. addresses only. Good luck!
Check out my other current giveaways located in the sidebar!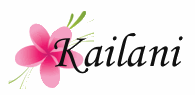 photo by MSNBC
For more WW participants, stop by the official WW Hub or 5 Minutes for Mom.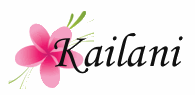 Okay, this is a question that I never imagined I'd ever ask but . . . Do you flush after you pee?
The reason I'm asking is that Girlie Girl came home from playing at her friend's house and informed me that the family does not flush the toilet after they pee. In fact, her friend's mother told Girlie Girl not to flush unless it was poop.
Now, I know it's not to save money on their water bill since our homes are part of the same association and we all pay the same maintenance fees no matter how much or how little water we use. Is it a personal thing? Cultural? Just plain conservation?
Then I started to wonder if more people didn't flush after they pee. After all, it's not like I go to someone's home and ask if they prefer I not flush when I'm done. I just assumed that everyone did.
So, do you or someone you know prefer not to flush after peeing? Curious minds (well, me) want to know. And for future reference, if you ever come over for a visit, I prefer that you DO flush! Thank you.

Get your own valentinr