Hey everyone! My apologies for the lack of posting but I'm on a 36 hour layover with one of my best friends and we're having a wonderful shopping spree! I got the most amazing deals on ROXY clothes and backpacks, Lucky Jeans, and COACH! We also hit Target, Pottery Barn, Crate & Barrel, and Trader Joes – all the stores we don't have in Hawaii! What a great weekend! The best part? Having a nice quiet dinner at Olive Garden without having to scold anyone for throwing their food or running around the restaurant. Not that my kids ever do that! *wink*
Anyway, I thought I'd take this opportunity to recognize these amazing bloggers and thank them for their acknowledgement and friendship.
Tagged:
To do the Middle Name Meme by momto3cubs and A Bookworm's Diary . You can view my previous post here.
Laura Williams' Musings would like to see the "Face Behind the Blog". I really don't post too many photos of me but you can find one here.
Katja would like to see the view from my window. I'll definitely work on that when I get back home.
Recognition:
Hugs From The Earth Award from Whitterer on Autisim.
The Nice Blogger Award from A Bookworm's Diary.
I really appreciate you thinking of me. You're the reason I'm addicted to blogging and never leave the house anymore. Well, except for when I'm shopping.
Don't forget to stop by 5 Minutes Around The Blogosphere to see what's going on this week!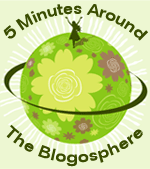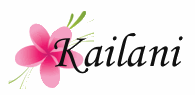 This giveaway is now closed. Thank you for your participation!
Congratulations to Amy of My Slice of Life!
Whether you have children of your own or looking for a great gift, Warm Biscuit Bedding Company is for you.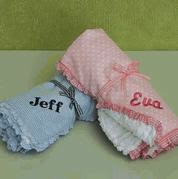 They have an extensive variety of products ranging from nursery items, kids bedding, personalized gifts, books, toys, diaper bags, and even fabrics. When I first visited the site, I didn't know where to begin! However, here are some of my favorite items:
Fabrics – Most of their quality fabrics have a vintage look to them and there are many designs that you just can't find anywhere else. And if you're looking for custom made curtains, you've come to the right place. They'll either make them for you or find someone who can.
Girlie Girls – These charming carry all purses are perfect for those little girls who want to be just like Mommy. The fabric handles make it more comfortable for them to tote around. You can even personalize it with your child's initial.
Imaginative Boys – Remember baseball of long ago with this vintage wooden baseball game. It's loaded with authentic details that evoke the grand old ballparks of yesteryear.
Seasonal – Don't forget that Halloween is coming up! Get into the spirit (get it?) with this personalized candy dish that your family will treasure for years to come.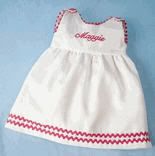 Personalized Items – Who doesn't love to see their child's name on products? These personalized towels are great for keeping everybody organized in the bathroom.
Now it's your turn to do a little virtual shopping! Just stop by Warm Biscuit before September 28th, take a look around, then come back here and mention one thing that you liked in comments below. The hard part will be narrowing it down to just one! Then mention this giveaway on your blog. I'll even make it easy for you – all you need to do is copy and paste the lines below:
How would you like to win $50 to spend in a vintage children's store? Kailani of An Island Life is holding a giveaway to Warm Biscuit Bedding Company. Stop by before midnight on September 28th for all the details.
A random winner will be selected on September 29th. Good luck!
~~~~~~~~~~~~~~~~~~~~~~~~~~~~~~~~~~~~~~~~~~~~~~~~~~~~~~~~~
Don't forget to enter my giveaway at An Island Review. You could win Toolbox for New Dads DVD and Fathering Your School-Age Child by Armon Brott.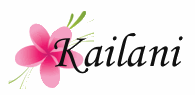 Welcome to the first edition of Aloha Friday – The Meme.
For those who have no idea what I'm talking about, Aloha Friday is a very popular term used in Hawaii. It's basically a day where we take it easy and look forward to the upcoming weekend – kind of like T.G.I.F. In keeping with this idea, I thought I would have an Aloha Friday on my blog as well. No long posts, no deep soul searching revelations . . . just a little fun.
To accomplish this, I'll be posting a simple question or topic of conversation and then opening up the comments to you. If you'd like to join me, just post something on your blog with your own question and then sign the Mr. Linky below. Then we can all go around and visit each other. Simple, huh? (BTW, you can still answer the question even if you're not participating.)
As an incentive, I'll be giving away a 2008 Hawaiian Pictorial Wall Calendar to one random participant. The winner will be announced on Monday.
Here's this week's question:
What one special talent would you like to have and why?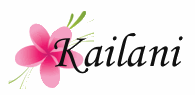 I came across this game in my daily bloghopping and I'm totally addicted to it!
It's really easy to play. All you need to do is look at the photos of two celebrities and click on the one you think is more famous. You accumulate points if you keep getting them correct in a row. I think I've only gotten up to 17.
Try it and let me know how well you do.
Celebrity Face-Off