In conjunction with Baby Loves Disco, Stride Rite, and the Parent Bloggers Network, I give you the Baby Bug Dance!
This video was taken at Legoland back in May 2007. The music you hear is from a nearby musical water fountain. Baby Bug has always loved music and dancing.
If you'd like a chance to win 4 pairs of Stride Rite shoes, post a photo or video of your kids dancing before midnight tonight, PST.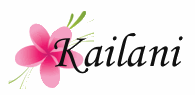 This award is for those bloggers who are nice people; good blog friends and those who inspire good feelings and inspiration. Also for those who are a positive influence on our blogging world. Once you've been awarded please pass it on to 7 others who you feel are deserving of this award.�
What a nice thing to say about a blogger – someone who inspires good feelings and inspiration. That's why I would like to thank the following people for nominating me for this award:
Jordan of MamaBlogga – If you want to learn more about the technical side of blogging, she's the person to see. I have learned so much from her.

Christine of Are We There Yet - I am so determined to meet Christine in person one day. She seems like someone who would make a great real life friend.

Summer's Nook – Summer is very loyal friend. Even if she can't visit everyday, she makes it a point to read all the posts that she missed. Now that's committment!

Deb of Mom of 3 Girls – Deb is such a great supporter. I know no matter what I say or do, she'll always take my side. She also has the most beautiful daughters!

Jen of One Moms World - Jen is a new friend of mine and has already shown why so many people adore her.

Amy of Laughing Through The Tears - Amy is my High School Musical partner. I love that she's not afraid to be herself and enjoy the things that make her smile.
How do I choose just 7 bloggers to award this to? I currently subscribe to over 100 blogs and feel that each and every one of them are nice. If they weren't, I wouldn't be reading them, right? So, I've decided to award this to my top 7 commenters. Afterall, they must be pretty nice to be commenting all the time! (BTW, special mention goes out to Christine. She's actually my #1 commenter. Can I award her even though she awarded me?)
Wendy at snips & snails

Melissa at Mejojac's Memos
Dana at Sunshine's Blog
Renee at fefyfomanna
Holly at Holly's Corner Blog
Pamela at The Dust Will Wait
Stacey at JameeForever
Spread the niceness around!
~~~~~~~~~~~~~~~~~~~~~~~~~~~~~~~~~~~~~~~~~~~~~~~~~~~~~~~
BTW, check out my review at An Island Review of a new PBS show coming out – The Zula Patrol.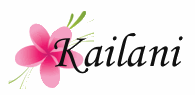 Don't forget to enter the Texas Instruments giveaway (valued at $120) at An Island Review!
~~~~~~~~~~~~~~~~~~~~~~~~~~~~~~~~~~~~~~~~~~~~~~~~~~~~~~~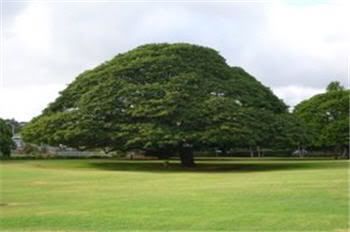 For more WW participants, please visit the WW Official Hub or 5 Minutes for Mom.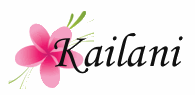 I was tagged by Charming & Delightful to do a trip down blogging memory lane. So if you missed these posts the first time around, here's your chance to catch up. Lucky you! *wink*
Here are the rules:
You must list five links to posts you have written then tag five other people. At least two of the people you tag must be newer acquaintances so that you get to know each other better . . . and don't forget to read the archive posts and leave comments!
Link 1 must be about family:
Link 2 must be about friends:
Link 3 must be about yourself, who you are, what you're all about:
Link 4 must be about something you love:
Link 5 can be anything you choose:
I'm not sure who already did this one but I'm tagging One Moms World, Just Jessie, Mom Of 3 Girls, JameeForever, and you! Let me know if you do this so I can come over to check it out!
~~~~~~~~~~~~~~~~~~~~~~~~~~~~~~~~~~~~~~~~~~~~~~~~
Around the Blogosphere this week:
Stop by An Island Review for my newest review & giveaway – a Texas Instruments TI-84 Plus Silver Edition Graphing Calculator valued at $120. Perfect for back-to-school!
The Carnival of Family Life is up at Sandier Pastures. Stop by and check out the great carnival theme Grace put together this week!
A really great post – 7 Habits of Highly Efficient Bloggers