After just 7 days of Kindergarten, today was the first day of Girlie Girl's 3 week vacation. Can you believe that? And I have to tell you, I haven't been looking forward to having her home for 20 days straight. What in the world are we going to do?
However, I have to admit that it was pretty nice to be able to sleep in a little since no one had to go anywhere this morning. After having breakfast, we spent about an hour doing some school work from her Brighter Minds Workbook. Thank goodness she really enjoys learning. In fact, she wanted to keep going till lunch!
The afternoon was spent making macadamia nut chocolate chip cookies, complete with a lesson in counting and measuring. The cookies were eaten during our summer backyard picnic.
Then the girls and I took a walk to a nearby park and spent the afternoon on the jungle gym and slides. Girlie Girl made a few new friends while Baby Bug and I flew a kite. Thank goodness for the trade winds – it was a very hot and humid day!
Finally, it was time to leave. On the walk home, Girlie Girl said, "Mommy, this is the most fun day I ever had."
Maybe having her home for 3 weeks won't be so bad after all.
What's the most fun day you've had with your kids recently?
Don't forget to enter my current giveaway – $50 to KooKoo Bear Kids!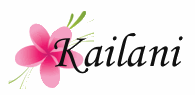 REVISIONS (Sorry!)
I have absolutely no experience with very cold weather. Thank goodness I have Leisa of downwiththekids.net to share what it involves! Read her family tale in Snow is Cold.

Have you ever considered hiring a maid? You may want to think twice after reading Lill's experience in Soft Soap. Stop by News from Hawkhill Acres and find out what happened!
HEADLINE NEWS
I pray that nobody else has to suffer like this family has. Dr. Neill Neill shares a story of a family who lost their 5 year old son to a freak accident. Read about their family struggles in Facing the Accidental Death of a Child.

Read about this Daddy's detective skills in The Turkey Did It! at Kintropy in Action.

Congratulations are in order for Matt at The Pet Haven! Check out the latest addition to his family in A New Addition.

Be A Good Mom will soon be having a brand new baby to love. Check out all the Things I Am Looking Forward To When The Baby Is Born. I'm sure all parents can relate to this.

What's a common theme that all parents talk about? Poop. Well, Jennifer of Toddler Tactics is no exception. Read about her Poop and Circumstance experience. Poor thing!

Boy, Charlie of Summer Grasses sure takes his coffee seriously. Don't believe me? Read Dunkin' the Barbarian.

See, I told you that all parents have a poop story! Here's another one from Csara of Baby Talkers. Find out what happened when they decided to take a dip in the pool in Tales from the Poop File. Very funny!

Remember the Itsy Bitsy Spider? Dana of Principled Discovery want to know, was the spider persevering or insane? Share your thoughts in The insanity of Itsy Bitsy.

The Veteran Military Wife at Life Lessons of a Military Wife has her own system on how to handle household chores. Read about it in Housework doesn't always equal drudgery!

There's nothing better than spending some quality time with your children. Tonya of There Is A Season shares her wonderful day spent with 2 very adorable girls in Because "Nothing's Better"…..

Ever heard of a toy library? I think it's a great idea! However, Karen of Miscellaneous Adventures of an Aussie Mum finds that going to the toy library is not as easy as it sounds in We're going on a (ball) hunt.

Aren't sisters wonderful? I know I couldn't live without mine. Sherry of Chaos Theory shares the bonds of sisterhood in Sisters.

I remember the sheer panic I felt when I lost my retainer in the trash. Mom and Dad at raising4boys.com went through a similar experience with their son. Did they get it back? Find out in Kids and Braces: The World's Luckiest Retainer.

Well, over at Are We There Yet, Katelyn and Josh are at it again! Read about her son's hilarious mistake and her daughter's first crush. Do you remember your first crush? Christine wants to know all about it.

There's nothing scarier than when an earthquake hits your loved ones and you're thousands of miles away. Grace of Sandier Pastures remembers the day the earth shook.

This is something you'll probably never see here, people at the beach with layers of clothing on. However, where Emma lives, this is not unusual. Stop by healthandfitnessfactorfiction.com and read about her trip to the beach in The Young Woman and The Sea.

Tim of Walking the Berkshires took his son fishing and you'll never guess what they caught. Check it out in Fish Story.

Terri's son, of Parenting Isn't Pretty, has a very unusual walk. However, that's not what concerns her. Find out what happened in The risks of silly walks.

A little bit of humor can always make a bad situation better. That's what zamejias of Verb found out when she and her son narrowly escaped danger in almost.
ADVICE COLUMN
Are you a pack rat? Edith Yeung shares some great tips in How to Clean Out Your "Closet�, and Make Space for More Good. This is definitely something that I need to do, especially with my daughters' toys!

Ever feel like there isn't enough hours in the day? *raising hand* I DO! Kevin at More 4 Kids shares some great tips on Maximizing Your Family Time.

Tupelo Kenyon advises, "Don't put yourself at the end of the list. You deserve to be first, at least some of the time." Read the rest of his interesting post in Take Time For You.

Sometimes we get so caught up in our every day life that we forget what's really important. Missy of Life Without School reminds us to slow down and enjoy our families in Chasing Bananas.

Do you remember you child's first step? First word? Erica of LittleMummy.com is trying to make the most of every moment of her child's development in It's Just a Phase – Enjoy It! Words to live by.

Sometimes every parent needs and deserves a break. It's great that Leslie of Do You Weary in Well Doing? decided to take care of herself for a change in You Gotta Do What You Gotta Do. So true.

GP's advice is to play, play, play! I'm all for that! Stop by INNside Innkeeping in Montana where they're enjoying a Frontier Day. Looks like they're having a great time!

When your children are grown, what do you think they'll remember about their childhood? Karen of Pediascribe suggests that when Making Memories With Your Kids – Be Crazy, Be Unpredictable.

Do you sometimes take on more than you should? Char of Casual Keystrokes had learned that "Doing it all myself does not make me a better person – it just drains me of my life energy". Check out her suggestions on Making the Most of Your Time.

Do you feel like there's not enough hours in the day to get everything done? Elena of busybeemama.com has some great suggestions for you in How to Go from Overwhelmed to Productive.

I'm sure a lot of us can relate to this. Do you sometimes feel that your partner isn't doing their share of the workload at home? Warren of INTJ Personal Development has some suggestions on how to handle this in My Partner's Not Doing Enough Work!

Host Bee of Busy Bee Lifestyles suggests that we make the most of Summer before it's gone. Here are some suggestions in Creating Family Memories.
EDUCATION & DISCIPLINE
How much television do your children watch? Eager Blogger at ExtraSuperMom discusses this age old topic in Television and Kids.

How to Me says, "Occasionally, parents ask how they can help their child study effectively. Here are some ideas I gathered from a Learning Styles workshop, experience and browsing." Read about it in How to Identify Learning Preferences (1 of 4).

Why or why not choose homeschooling? Jami Leigh shares the reason behind her decision in My Children Go to Public School (Gasp!). If I chose homeschooling, it would end up being recess all day!

How do you keep your children safe and yet encourage them to be independent? Super Saver of My Wealth Builder has the answer in The Art of Discreet Surveillance.

Holly's children didn't exactly follow the rules when they went out for lunch one day. Instead of lecturing them, Holly took the opportunity to turn it into a learning experience. Read her story in The Toughest Subjects at Holly's Corner Blog.

How do you discipline your kids? Tom of geekandfather.com discusses the differences between the way our parents disciplined us and the way we do with our kids today in The Reasons Spankings Don't Work (Much). Are you different from your parents?
HEALTH & MEDICINE
Mike at Be a Good Dad has an Autistic child. He's recently been posting articles that relate to coping with this medical condition. Read his latest post entitled Autism Series – Discipline.

Do you use the correct terminology when talking to your kids about private body parts? Megan of imaginif . . . suggests that you correct that as soon as possible. Find out why in Google Mail – Because Google's got a Doodle, not a Penis.

Having trouble giving medicine to your baby? Eric of Husbandhood has an unusual tip in How To Get Your Baby to Swallow Medicine: Blow On His/Her face. I think I'm going to try it!

With two simple words, a patient of Dr. Hal's made the unacceptable seem acceptable. Read this amazing story in The Power of "Its Okay" at North Star Mental Fitness Blog.
TRAVEL
Taking you kids on a road trip? Stop by the so called me where Jenny is sharing some great ideas on how to keep the kids entertained and yourself sane!

Who remembers Little House on the Prairie? Seafarer of Family Travel had the opportunity to visit the actual house that the story was based on. How cool is that? Read about it in Stepping inside the Little House (on the Prairie).

Love shopping for bargains at flea markets? BPT at Money Changes Things relives a special road trip she took with her family and the shopping detour they made. Find out what kind of bargains they found in Flea Markets I Have Loved.
FUNNIES
Our resident humorist, Mad Kane, shares another one of her cute limericks. I'm sure all you dog lovers would appreciate this one – May I Please Have Your Paw In Marriage?
FOOD
Eating healthy is very important especially during pregnancy. Jul from Veggie Chic shares an interesting article she found in Pregnant Women: Eat Your Veggies!

Annette of Frugal Journey explains how she saves and organizes all her recipes in The Old Fashion Recipe Notebook. Stop by and share your ideas.

Nothing tastes better than homegrown food products. Lori of FunPlaydates shares with us an interview with editor Kerry Boderman and gardener Eileen Weinsteiger from the Rodale Institute. They will be answering some questions about organic gardening and also shed some light on the practical reasons why families should learn more about growing their own food. Read more about it in Growing Your Own Organic Food is Really Fun for Families.
BUSINESS & FINANCE
Rad at Daddy Financials brings up a very good topic to think about. How do you balance providing for your family financially and still make time for a quality family life? Join the discussion at Balancing Work, Goals and Family.

Quoted by The Millionaire Mommy Next Door – "Our children learn from our example. If we behave as though money management is painful, secretive, or confusing, we thwart our children's financial future. How can parents raise financially-savvy children ? Here are some suggestions" in How to Make Money Management a Family Affair.

Another great post about making time for your family within your busy work day. Cade of Home Based Business Opportunities shares Separating Your Business Opportunity And Your Family.

Want free airfare? Mark from Apply For Credit Cards suggests that you Build Skymiles While You Fix Up the House.

ispf of Grad Money Matters tackles a tough subject – credit cards. In his post, he talks about how easily credit cards can take over you and your family's lives. Read about it in Condemning Our Future Generations To Be Born With A Plastic Spoon In Their Mouth?
CLASSIFIEDS
Ariah has launched a new blog called Mothers Approves! "The idea behind Mother Approves is simple. A user-driven community of parents sharing & approving stories and advice that are useful to the parenting community". When you get a chance, stop by and check it out.

Tiffany of Natural Family Living Blog shares her review of a children's book entitled Three Grin Salad.

Whether you love pink or not, you'll love R2KT: The Pink Droid. Check it out at Play Library. Thanks Kerri!
As for An Island Life, stop by my giveaway post where you could win a $50 gift certificate to Koo Koo Bear Kids. Perfect for back-to-school!
Next week we'll be visiting with Write From Karen. Until then, take care and be safe!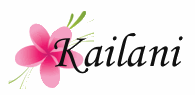 Stop by An Island Review and check out the latest contests and giveaways in Bloggyland.
$250 gift certificate to Gymboree
37″ Flat-Panel LCD HDTV
$300 cash
A Laptop Briefcase
Transformers DVD Set
IPod Shuffle
and many more!
Good luck!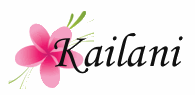 The Carnival of Family Life, one of the most popular blog carnivals, will be here at An Island Life on Monday!
It's been a while since I've actually hosted it since I've been passing the buck getting so many hosting requests from other great sites.
If you'd like to participate this week, please submit your family-related post using the Blog Carnival submission form here. You may enter a new post or one from your archive. It's totally up to you. Deadline is Saturday, 12 midnight Hawaii Time.
Hope to see you there!