For those of you who were asking me about joining BlogHer Ads, after a 7 month wait, they will finally be accepting new applications to join their advertising network beginning July 10th. Mark your calendars because who knows when this opportunity will come again.
I've been lucky to be a part of this wonderful team and I'm always pleasantly surprised when I get my check in the mail. So far, this has been the best ad network I've come across. Their philosophy is simple:
To be as generous as possible in sharing ad revenue with participating bloggers (they split all revenue with you 50-50).
To be open to bloggers of all sizes, not just the larger ones.
However, like anything else, there are rules that need to be followed:
You must be a female blogger
BlogHer Ads must be the most prominent ads on the page and be the only paid graphic advertising above the 768 pixel mark.
You may accept for free and review any product(s) with a retail value of under $40 (U.S.) as long as you properly disclose that you were given the product.
Paid reviews for items of any dollar value, or reviews of freebies with a $40 (U.S.) or higher value, as well as Pay Per Post entries, are not compatible with BlogHerAds.
Interested? Stop by BlogHer Ads today for more info.
Don't forget to stop by An Island Review for the latest contests and giveaways. There are new things being added everyday!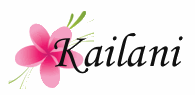 Look what I got! Someone out there thinks I'm a Rockin' Girl Blogger!
Thank you to:
Mommy the Maid – When I first met her, she impressed me with her creativity. At the time, I was trying to figure out what Girlie Girl could dress up as for Circus Day at preschool. Mommy the Maid suggested she go as Cotton Candy! She even gave me some ideas on how to make the costume!
The Ice Box – What I admire about Desert Songbird the most is that she's not afraid to speak her mind. She always stands up for her family and will defend them to the very end. She's such a great Mother and Wife.
Fefyfomanna – Renee has got to be one of the best commenters out there! Not only will she comment on every single post but she'll also email you a response to comments you leave on hers! I don't know where she finds the time since being a Mother and Wife keeps her busy.
Are We There Yet? – Christine is another great blogger friend. I turly admire what a wonderul Mother she is, especially to her son Josh who is diabetic. Her patience and compassion are truly amazing.
So now it's my turn. I'm suppose to list the ladies that I think are Rockin' Girl Bloggers. If I could, I would name all of you on my Bloglines. However, with over 100 feeds, this would be a very long post!
The Dust Will Wait – Pamela is one of my oldest and dearest blogging friends. I remember when we first met, she was so impressed by my blogging. Now I'm the one in awe of her!
Mejojac's Memos – Talk about thorough! As one of my gift exchange partners, she actually interviewed me to find out about the things that I like. It just goes to show how thoughtful she is, wanting to make sure I'd get something I'd really enjoy.
Sunshine's Blog – If she's competing in the same photo contest as you, you might as well throw in the towel. Talk about a HUGE family support! She entered my first photo contest and we've been friends ever since.
Write From Karen – I always look forward to Karen's comments. She's just so darn funny! My favorite still has to be the one she made on this post. She decribed the situation perfectly just like she does with all her writing. She really has a way with words.
Pediascribe – Karen has only been blogging since the beginning of this year after taking over her husband's blog but it seems like she's been blogging for years! She's always on top of the latest things going on in the blogosphere and will let you know if she finds something she thinks you'll like.
Sandier Pastures – I'm not sure how I met Grace but I'm sure glad I did. She writes about what life and Motherhood is like living in Dubai. I'm always so facinated with her stories. I also give her credit for uprooting her family and moving to a totally foreign country. I don't know if I could be that brave.
Holly's Corner Blog – Holly has a way of taking an every day situation and making you look at it in a different way. Her posts are thought provoking and meaningful and I really look forward to her breath of fresh air every day. She's also an adoptive Mother which I totally admire. I can't imagine what she and her husband must have gone through to receive the wonderful blessings now in their lives. Talk about inspiring!
Almost Somewhat Positive – Mert may be a dork, but she's a cool dork and I'm so lucky to have her as a friend. She's one of the most creative and tech savvy people I know. You should see the amazing graphics she comes up with. I don't know where she finds the time with her 2 beautiful daughters always running around.
That's it. These are just a few of the ladies that I'm fortunate to call friends. They are truly Rockin' Girl Bloggers! Go check them out!
BTW, want to win this?
Stop by An Island Review to find out how!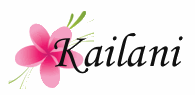 ~~~~~~~~~~~~~~~~~~~~~~~~~~~~~~~~~~~~~~~~~~~~~~~~~~~~~~~~~~~~~~~~~
I've been seeing this button on a few of my favorite blogs and wondered what it meant.
So, I decided to do some research. What I found is that every comment which contains a link usually has a "nofollow" code attached to it. This is to prevent search engines from "counting� the link as they are crawling the Internet. The purpose is to decrease spam.
Even though I do have Akismet installed, I was initially skeptical. However, I decided to remove the "nofollow" code for a few weeks and see if my comment spam increased. I am pleased to announce that as of this date, I have not received a single spam comment.
Therefore, I've decided to keep the "nofollow" code off, allowing every comment left here to get a permanent link back to their website. This mean more linky love for you! Woo Hoo!
If you'd like to know how to do this, here are some great references (thanks to Randa Clay):
WordPress
Moveable Type
Blogger
In honor of this new revelation (it's new to me), I'm giving all my lurkers a chance to come out of the closet (so to speak) and make yourself known. If you comment here, not only will you get a link back, but I'll even visit you and return the favor. Who knows, we could become the best of friends!
I'll even give you something easy to comment about. Let's see . . .
What made you decide on your current blog title?
BTW, you don't have to be a lurker to comment.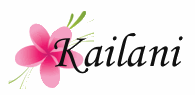 Here is my second gift exchange surprise that I received from Aimee's Blog.
A notebook, handwritten card, cute refrigerator magnets, those thingys you put between your toes when you're painting them (what are they called again?), and cool jewelry.
And if that wasn't enough, meet Eeek. Eeek was hand-painted by Aimee herself on this awesome t-shirt. Girlie Girl was a little freaked out (hee hee) but I think he's cool.
Thank you, Aimee, for these wonderful gifts. You are such a thoughtful and generous person. I'm glad that I had the chance to get to know you better!
The following bloggers have also posted their wonderful gifts:
Yellow Rose's Garden
Adventures in Babywearing
Mejojac's Memos
What happened to everyone else?