I was tagged again, this time by my dear friend Holly's Corner Blog.
INSTRUCTIONS: Remove the blog in the top spot from the following list and bump everyone up one place. Then add your blog to the bottom slot, like so.
The Life & Times of a First Time Stay at Home Mom
Mom of 2 and Wife of 1
BlondeMomBlog
Holly's Corner
An Island Life
Next select five people to tag. I decided to tag the 5 newest additions to my bloglines in hopes to get to know them better. They are A day in the life . . . , Whee! All The Way Home, Aimee's Blog, Just another mommy blog, and skindiving. If anyone else would like to participate, please let me know so I can come and visit!
What were you doing 10 years ago?
I was single and living on my own. At the time, I had pretty much given up on ever finding Mr. Right or having a family.
What were you doing 1 year ago?
I was still on maternity leave from work and spending time with a 6 month old Baby Bug.
Five Snacks You Enjoy
Chocolate chip macadamia nut cookies
Lays Potato Chips
Hurricane Popcorn (buttered popcorn, rice crackers, nori)
Pillsbury Toaster Strudel
Butter Toffee Peanuts
Five Songs That You Know All The Lyrics To
Home – Chris Daughtry
The Sweet Escape – Gwen Stefani
Streetcorner Symphony – Rob Thomas
For The First Time – Kealii Reichel
Makes Me Wonder – Maroon 5
Five Things You Would Do If You Were a Millionaire
Become debt free
Build my parents a second story on their home with a balcony for viewing sunsets
Buy a home with a bigger entertaining area
Send the kids to private school
Travel
Five Bad Habits
Procrastination
Sleeping late
Too much junk food
Over-analyzing things
Being a perfectionist
Five Things You Like To Do
Shopping
Blogging
Sewing
Working as a flight attendant
Taking the kids to the park
Five Things You Would Never Wear Again
Leg warmers
Big hair styles
3 inch heels
Blue eye shadow
A Members Only jacket
Five Favorite Toys
Treo Smartphone
Sony VIAO Notebook
iPod Nano
Casio Digital Camera
Brother Sewing & Embroidery Machine
Now it's your turn!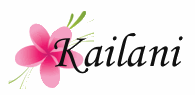 On Memorial Day, over 1300 candle-lit lanterns made of wood or paper was launched from the shores of Ala Moana Beach Park by family members paying their respects to their ancestors. During this Toro-Nagashi, or "lantern offerings on the water," lanterns are individually set afloat on the ocean and are said to ferry spirits "from the shore of delusion to the shore of salvation."
It is through this that the sincere prayers of everyone are united… prayers for a future in which harmony exists amongst all people regardless of differences between race, religion and culture. Once the cermony was over, every lantern was retrieved and recycled.
This was the first year that our family participated in the event. We felt it was important for Girlie Girl to start learning about her Japanese-Hawaiian culture. The day ended with a perfect sunset.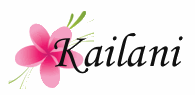 While out surfing the blogosphere, I came across some very interesting contests that you may be interested in.
MamaBlogga is holding a group writing project called "Dear Children". All you need to do is write a letter to anyone you consider a child and post it on your blog. A random entry will be selected and awarded $30 to Amazon.com.
PediaScribe will be giving out $20 to Amazon.com to one lucky winner. All you need to do is leave comments on her posts. The more comments you leave, the more chances you have to win. There are other ways to earn extra credit. Stop by and check it out.
Want a free Dooney & Burke handbag? Wait, don't all run off at once! All you need to do is go to Pinks and Blues Blog, sign their Mr. Linky, and link back to their site. Deadline is June 1st. Okay, now you can go.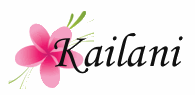 Ever wake up in the morning and just know it's going to be a great day?
Well, that's what happened to me. It doesn't happen very often, but when it does, it's a wonderful feeling.
It was a beautiful sunny morning. I arose feeling well rested and full of energy. I then gave the girls a choice of a more decent breakfast – not the pop tart, instant oatmeal, or cold cereal they usually get. I even did the breakfast dishes immediately and not 5 hours later.
I spent some quality time with Girlie Girl playing with her Easy Bake Oven. It's amazing how good a cake that has been cooked by a light bulb can taste. And even though it can be devoured within 2 bites, it's the actual preparation that's the most fun.
Lunchtime was spent at a nearby park. I let Girlie Girl make our sandwiches while I packed the rest of our picnic. We took the kite and some bubbles, loaded up the wagon, and headed out. Baby Bug had a great time running around and buring off all that excess energy.
Back home, everyone took a nap together- including me.
Yes, it was a great reminder that even though life's responsibilites don't always allow for rest and relaxation on a daily basis, we should still try to make the most of the the opportunities that we do get.
When was the last time you spent some real quality time with your family? What did you do?
BTW, the Carnival of Family Life is now up at Colloquium. We're getting more and more submissions every week!  If you haven't joined us before, now's your chance. Next week we'll be at downwiththekids.net. For more info on how to participate or host an edition at your site, please see the side bar.