The 52nd edition of the Carnival of Family Life is now up at Parenting Toddlers. Please stop by and check out all the great family-related posts that we received this week. Thanks again to Jennifer for doing such a great hosting job!
Next week will be our 1 year anniversary! Can you believe it? If you've never joined in before (yes, I'm talking to all my blogging buddies), now's your chance! Yours truly (thanks to Mike and Csara) will be hosting this anniversary edition here at An Island Life. All you have to do is go to the Blog Carnival site and use their submission form to submit your post. It can be a current one or a treasure from your archive. The only requirement is that it has to be family-related and somewhat PG rated.
We will also be announcing new rules to the participation contest. Hopefully, this will make it easier for everyone to be eligible for the monthly $15 amazon.com gift certificate. Stay tuned for more details.
As for April, the Outstanding Carnival Member of the Month is Kerri of My Name is Mommy and Play Library. Kerri is a wife, a homeschooling SAHM, and a professional blogger with b5Media. Talk about a busy lady! When you get a chance, stop by to congratulate her!
Ok, now that you're done reading this, find one of your many great family posts and send it in! It will only take a minute. And who knows, you could meet some really great family bloggers while you're at it!
And speaking of Carnivals, stop by 5 Minutes for Mom where they currently have a guest blogger discussing carnivals, memes and Mr. Linky. Check out who the guest blogger is!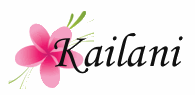 I've seen this interview meme going around but tried to avoid it for as long as I could. I finally decided to give in and Sparky Duck was kind enough to give me some mellow questions. For those who know him, you understand why I was worried, right? LOL!
We have heard all about how great your husband is. Now come on, tell us all one thing/habit that he does that drives you batty? That's an easy one. The one thing that drives me crazy is that he takes so long to get ready to go out. This doesn't even have to be for a special occasion, we could just be going out to the shopping mall. I'm able to get myself and both girls ready, pack the bags, lock up the house, load the car, and we still end up having to wait for him. What's up with that?
You live in paradise. What are three things that are bad about living there?
The main one would be the high cost of living. Gas is still over $3/gallon and a 3 bedroom house with 1400 squarefootage living space is going for about $600,000.
In the Continental US, you can get in your car and just keep driving. Eventually you'd end up in another state. In Hawaii, if you wanted to go on a road trip, you'd end up just driving in a big circle around the island or into the ocean. Not very fun.
Some people still don't know that Hawaii is part of the United States. That really bugs me!
I give you a spell, that allows you to change one thing in your life since you turned 18. Would you use it and what would you use it for? I wouldn't have gotten that awful perm in college. I looked like a poodle. No, really — I honestly can't think of anything I'd change. Even the bad experiences have led me to where I am today. I'm happy with the way my life turned out.
You win the lottery. But the lottery that you win is not enough to retire, at least not yet. But it is enough for you to change careers. Would you? And if you did, what would you change to? You all know how much I love my job. Even if I won enough to retire, I wouldn't. Going to work is like a mini vacation. It's my time to socialize and be with my friends. And besides, I only work 2 days a week. How could I give that up?
Come on, tell me the truth, Mahalo means thank you and is also a expletive in Hawaiian, isnt it? You know I can't divulge that kind of information, I'd be kicked off the island. However, I can tell you this . . . a majority of the trash cans in Hawaii say "Mahalo" on it – thanking people for not littering. I know people who tell the visitors that Mahalo means trash. So whenever people say Mahalo to them, they're left wondering why they're being called trash. It's pretty funny.
Thank you Sparky Duck for these insightful questions. I bet you were just dying to ask me that last one! LOL!
If there is anyone left in the blogosphere who hasn't done this one yet and would like to, let me know. I'd be more than willing to help you out!
Mahalo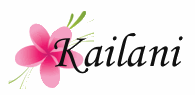 This was taken on our flight home from Maui during Easter weekend. Sorry if it's a little shaky, it's gets pretty bumpy over the Kahului Airport.
BTW, is anyone else having problems accessing blogs through Bloglines? I haven't been able to visit anyone! Maybe I should use a backup reader. Any suggestions?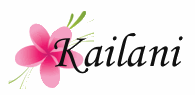 While on my most recent layover, a bunch of us decided to go to a Karaoke Bar.
Usually, I stay as far away from a microphone as possible. I can't sing and I know it. In fact, I'm so bad that I'd be the perfect person to audition for American Idol.
There was this one girl in our group who is normally a pretty quiet person. However, get her up on stage and girlfriend can sing! It was amazing. It was like a whole different person up there.
I found myself envying her. What I wouldn't give to be able to sing like that. To make people stop talking mid-sentence and command their undivided attention. I was speechless.
What one special talent would you like to have?