This photo was taken over on the Windward Side of the island of Oahu.
In the middle of that blue pacific ocean is Manana Island (locals call it Rabbit Island). The shape of the island actually resembles a rabbit but it originally got it's name because a long time ago, a rancher released a bunch of rabbits there and they started to multiply. Today the island serves as a seabird sanctuary.
technorati tags: saturday+photo+hunt, rabbit+island, oahu, hawaii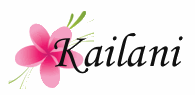 I'm not really sure how I initially met Mert of Almost Somewhat Positive but she has become one of my favorite blogging buddies.
Not only is she a survivor of an abusive childhood, but in spite of that, she has also grown up to become a wonderful wife and mother to 2 of the most adorable girls around. Plus, when it comes to blogging stuff, she's the one to go to. She has more creativity in her little pinky than I do in my whole body times 10.
That's why I was so honored when she chose me as one of her recipients of the Thinking Blogger Awards.
Me? Really? I've never really thought of myself as a thinker. Supporter? Yes. Organizer? Definitely! Thinker? Hmmm.
But hey, who am I to question a blog award especially when I get to add another cool button to the page! Yay!
This is how it works:
If, and only if, you get tagged, write a post with links to 5 blogs that make you think.

Link to

this

post so that people can easily find the exact origin of the meme.

Optional: Proudly display the 'Thinking Blogger Award' with a link to the post that you wrote.
Only 5? I have about 100 blogs that I subscribe to in Bloglines and I can only pick 5. *sigh*
The Dust Will Wait – Pamela is a genious in being able to describe something and make you feel like you're actually there. She is also a brilliant photographer and I have learned so much about nature's world from her.
Scribbit – Whether its about movies, books, recipes, or just every day life in Alaska, Michelle can certainly tell a story. She often gives blogging tips and even came up with a Custom Search Engine for MomBlogs. Now that's what I call using your noodle!
Be A Good Dad – Mike is always one step ahead of the game. He's continually trying to learn more about the technical side of blogging and has helped me numerous times. His blog addresses raising twins and children with Autism. His posts are funny, insightful, and always human.
Are We There Yet? – What I like about Christine's posts are that she usually ends them with a question or a request for feedback. When you visit her, you can't just leave a 3 word sentence. She makes you think about the subject in your own perspective. Plus, she's one of the nicest bloggers around!
Write From Karen – Karen is one of my newer blogging friends and she's hilarious. She can take a simple topic and just run with it. She has a very creative writing style which holds your interest till the very end. That's saying a lot considering my short attention span.
So there you go, my 5 nominees for the Thinking Blogger Awards.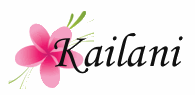 This is what our family looks like from Girlie Girl's perspective.All I can say is, "Why the heck do I have blonde hair?"
Anyway, I was wondering what your family looks like from the eyes of your child.
If you'd like to play along, just ask your child to draw a family portrait and post it on your blog. Then come back here and add yourself (the actual post) to Mr. Linky so we can come over and check it out. Hope you join us!
Note: I have to do a 3 day trip over the weekend so I'll leave this up as a sticky for a few days. Yes, that's right, I have to work more than my usual 2 days this week. The tragedy! Oh well, I convinced some of my really good friends to do the trip with me so I'll have someone to go shopping with. If I have to work this weekend, I'm taking everyone down with me.
BTW, thank you to Jen of The Wilson Six and J Designs for the beautiful note pad she made for my daughter. I had to white out Girlie Girl's name for this post but you should see how cute it is!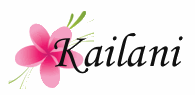 I'm probably one of the few people left in the blogosphere who hasn't already done this meme. Thanks to Desert Songbird for the tag.
I'm supposed to list 7 songs that I'm currently into. I could only think of 6.


Hey Baby by No Doubt (after watching Jordan sing this on AI last night, I can't get it out of my head!)

Cupid's Chokehold by Gym Class Heroes

It's Not Over by Chris Daughtry

Glamorous by Fergie

If Everyone Cared by Nickelback

The Sweet Escape by Gwen Stefani