Please feel free to leave a comment even if you're not participating in WW.
Related Posts:
Wordless Wednesday ~ Spy Dog
Wordless Wednesday ~ Cat Faces
Wordless Wednesday ~ Ugly Betty?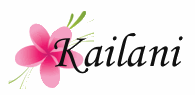 When we were growing up, eating dinner together as a family was a given. It didn't matter where you were or what you were doing, you came home for dinner no matter what (unless prior arrangements had been made).
It's a little different now.
With the cost of living so high and increased demands on our time, it's sometimes difficult to get together and sit down for a home cooked meal. Some parents have to work extra hours or part-time jobs just to make ends meet.
Since we don't have childcare, DH and I have to work on opposite days. I work 2 days a week, he works 5. Since we're both flight attendants, when we're gone, it's for days at a time. This means that someone is always missing from the dinner table.
I didn't think it was a problem until last night when Girlie Girl said something that made my heart sink.
"Mommy, why don't we eat together as a family?"
I tried to explain to her that while we're not always all together, she's always with at least one parent. Our job is flexible enough to allow one of us to always be there for whatever activity she'd like to join. Not to mention school plays, help with homework, doing fun things after school, or just reading a book together. She always has one of us with her.
It's not the way I imagined my family life to be but I hope one day she'll understand that she really is very fortunate that we have so much time available to give her.
What's your family's dinner routine like?
In about a month, Janie of Colloquium is headed for an amazing experience. Check out where she's going by clicking on her thumbnail.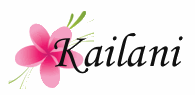 You know how I love a good contest.
Mike at Be A Good Dad is having a very interesting one right now. All you have to do is write a post explaining why you think "205″ is his new favorite number. What was the old one?
Just post your theory and link back, comment or email him. You could win one of four $25 Amazon.com gift certificates. Now who doesn't love those? And even if you don't get it right, he's still giving out prizes for the one he likes best. Give it a shot!
Deadline to submit your entry is March 11th. C'mon bloggers, what have you got to lose?
Here's my entry:
For those of you who know Mike, you'll agree that he's somewhat of a computer tech geek. Not that I'm complaining, he's helped me with countless theme problems!
However, lately Be A Good Mom has been noticing that he hasn't been as active as he used to be. And let's face it, he's not getting any younger. So she decided to try and get him away from the computer and back into an excercise routine. In my humble opinion, I think Be a Good Mom has caught the blogging bug and wants the computer and his blog all to herself. Getting him out of the house is just an excuse.
In any case, for Valentine's Day, she got him the ultimate gift which combines excercise and technology . . . The Garmin Forerunner 205 Wrist-Mounted GPS Personal Training Device.
Not only is it a great way to get basic GPS locations (he'll never get lost again) but it also monitors performance data. Now if only he could figure out a way to blog on it as well, he'd be all set.
Note: This is not a sponsored post, although it probably should be.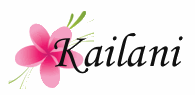 See this seemingly cute and innocent little dog?
Baby Bug received this as a gift this past Christmas. It's really cute. You press the hands and feet and it will say the body parts, recite the alphabet and sing songs. The only downside is that there is no "off" button. All you have to do sometimes is just walk by it and it will start talking to you. It's scared the heck out of me so many late nights.
Today when I was cleaning up Girlie Girl's room, I found it lying on the bedroom floor. I tossed it into the stuffed animal bin and then did a double take.
What did it just say to me? Did I hear correctly?
"Stooopid"
It wasn't just the word it said (although that is bad enough in itself) but it was the way it said it . . . like it was mocking me.
Now, I realize that I could have heard it wrong. However, what other body part word sounds like "stupid" that would be installed in a child's toy? Can you think of any? Please tell me I'm not losing my mind.
I think it may be time to put this evil dog to sleep.