An Island Life viewed as a Graph
for more info see comments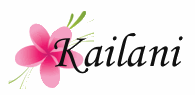 I was over at Exceedingly Mundane where she posted about a blog award that she's been nominated for . . . Share The Love Blog Awards.
I was intrigued. You know how I love a good blog award!
Here's what it's all about:
Since February is the month of love, it seems like a good time to encourage the sharing of the blog love, and the recognition of greatness even in our small circle of less-well-known blogs.

I've followed some of the larger blog competitions out there, and I've felt sorry that some amazing women bloggers go unrecognized because their readership hasn't grown large enough. It stands to reason that if a small blog with a small–but amazing– readership hosts awards, that some of the "little lights" out there will get a chance to shine.
What a great idea! I went through my blogroll and nominated a whole bunch of my favorite blogs. I wish I could have nominated all of you!
Show your support and vote for them beginning February 1st!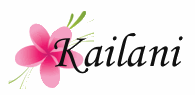 Just spend $10 and get a free Midnight Pomegranate item from Bath & Body's Signature Collection (up to a $10.50 value).
Hurry, offer ends on February 15, 2007.
Click here for the coupon. May be redeemed in-store or online.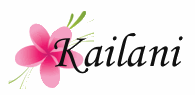 The flu bug. And it has knocked me on my butt.
I woke up Saturday morning with a fever, body aches, congestion and a headache. The only time I got out of bed was to feed the girls and go to the bathroom. Thank goodness DH came home from his trip in the afternoon!
Today is a little better. I am actually able to sit up for a short period of time without passing out from the dizzy spells. I took the opportunity to finish up the Carnival of Family Life. Talk about dedication! LOL! I apologize for any typos or grammatical errors. Comprehension is not exactly my strong suit at the moment.
Anyway, just wanted to let you know why I haven't been making my rounds this weekend. I'll try and catch up with all of you soon. However, I think I should go back to sleep now.
I guess I was lucky to have avoided the flu for this long considering I work in a germ-invested environment! Yuck!