I wish that all my blogging buddies have the most wonderful year ever filled with love, happiness, and a top 100 technorati ranking . . . I believe!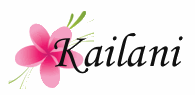 I got tagged by Mommy the Maid. She wants me to list 5 things about me that you don't already know. Hmmm . . . I have to really think about this one.
I never wanted to be a flight attendant. I went to the interview to keep my boyfriend-at-the-time company because he didn't want to go by himself. When they offered me the job, I initially turned it down. But then I thought that if 2000 people were applying for 40 positions, maybe I should give it a try. I said I'd give it a year. It's now been 10 years and I'm still loving it!
I never really wanted to be a Mom. I guess I was single for so long that I got used to doing things my way. Traveling, sleeping till noon, nice restaurants, fancy clothes — you know, me me me. Once my daughters were born, I couldn't imagine my life without them. They are the joys of my life and I would sacrifice anything for them.
I think I have a mild case of dyslexia. If I'm writing in a hurry, I'll transpose numbers and letters. I read words wrong all the time. It does make for some funny moments, though. Sometimes it takes a while for me to figure out why a sentence doesn't make sense.
I have a Masters Degree in Human Resources Management specializing in Recruitment and Sexual Harassment. I used to conduct seminars at the American Samoa Community College in Pago Pago.
I once dated a guy for 6 months who had a pregnant fiance. I had no idea until she showed up at my doorstep. That was the end of that relationship!
Now before you all run away, I'm tagging Scribbit, fefyfomanna (got you!), The Dust Will Wait, Unexplored Territory, and W.A.Y.A.
Have fun!
Don't forget to visit New York Nitty-Gritty. He's posted a photo that I just can't relate to being that I'm living in Hawaii. Don't know what I'm talking about? Click on his thumbnail in the sidebar to find out!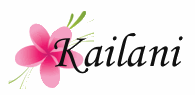 Dear Baby Bug,
My how time flies! What happened to that infant I brought home a year ago? Someone must have switched you with this walking, babbling, laughing child while I wasn't looking. It's not fair! You're growing up too quickly!
Thank you for coming into our lives and showing us what pure joy feels like. Happy 1st Birthday. We love you!
Yes, today is Baby Bug's 1st birthday. We'll be celebrating at my parents house tonight with just the immediate family. Her big party will be in about 2 weeks. We invited about 300 people and so far about 200 rsvp'd. Boy, I better get cracking on those favor boxes! The madness never stops around here!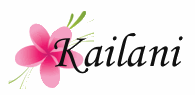 Appetizer
How do you usually celebrate on New Year's Eve?
Now that we have children, it's a pretty mellow celebration. We just go to my parents' house for dinner. Then we pop fireworks in the front yard. The kids usually fall asleep by 10pm.
Soup
Name one thing unexpected that happened to you in 2006.
We brought home Baby Bug from the hospital on New Year's Day 2006. She wasn't due for another 2 weeks.
Salad
Where was your favorite place that you visited in 2006?
We didn't get a chance to go anywhere since Baby Bug was still so young.
Main Course
What resolution is your top priority for 2007?
To be debt free. Judging from my Christmas shopping, it's going to be an uphill battle!
Dessert
Using just three words, describe 2006.
Comfortable, Happiness, Blogging
You can leave a comment even if you're not participating in FF.
Technorati Tags: Fridays Feast